Why Dementia Training Is Critical for Senior Care Business Owners
Posted: in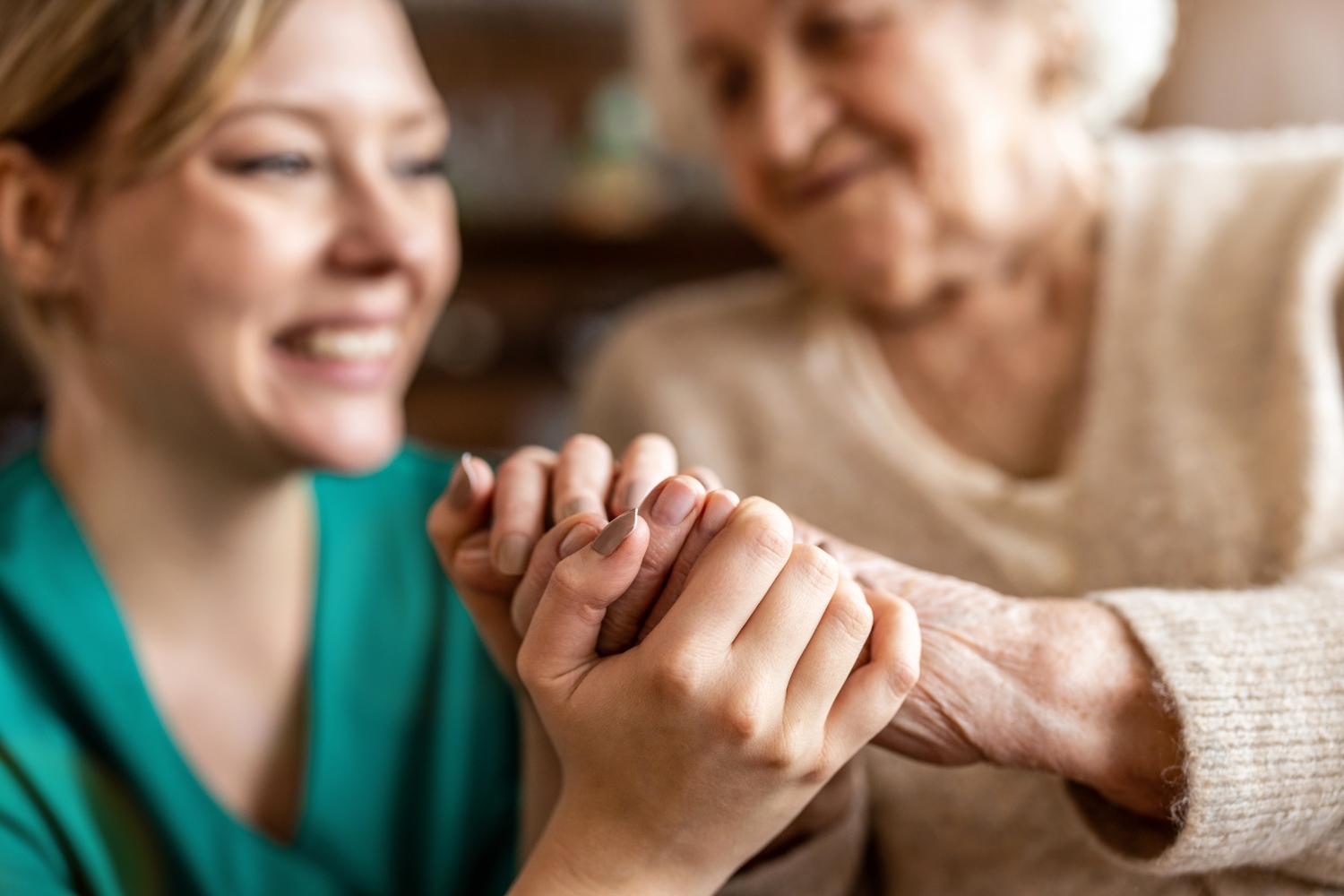 If you've been researching the best franchises to own, you already know that in-home senior care franchises are booming right now. Your next step is choosing the right one. With so many options to choose from, it can be hard to know what differentiators to look for—who will set you up for maximum success in the industry? One aspect that not enough new senior care entrepreneurs are considering is dementia care training—but it's something you shouldn't overlook.
More than 10,000 Americans turn 65 every day, and one in ten of them have or will develop dementia, according to Columbia University. Another 22% have mild cognitive impairment. These clients all have unique needs that require caregivers who are equipped with specific strategies and training for dementia care. The best senior care franchise will be the one that provides this training, for the benefit of clients, caregivers, and the company as a whole.
The State of Dementia Care in the U.S.
Right now in America, over 6 million people are living with Alzheimer's disease, the most common form of dementia. As the disease progresses, they will encounter significant changes in their memory, behavior, and ability to handle daily life. Already, the vast majority of people with dementia are living and receiving care at home, but their families often experience burnout. When they do seek outside help, they often have difficulty finding appropriately trained caregivers.
The strain is already apparent. Families of people with dementia feel it as they struggle to take care of their loved one's basic needs, not to mention their happiness and well-being. Caregivers feel it when they're asked to enter a person's home and they aren't properly equipped to help them. And home care agencies feel it as their caregivers seek other employment, frustrated by a lack of dementia-specific support, training, and tools.
But forward-thinking companies like ComForCare are being proactive rather than reactive, putting solutions in place today that address these growing needs.
Looking Ahead at In-Home Dementia Care Demand
The Alzheimer's Association predicts that the number of people with Alzheimer's disease will double to 12.7 million by 2050—and with it the need for dementia-capable home care. We've known for several years now that people living with dementia at home experience greater quality of life and social connectedness than those living in care facilities. But in order to help more people live better lives at home, their families will need more positive, effective support.
With this inevitable growth in demand, more and more people with entrepreneurial aspirations are turning to senior care. But success in this market will take more than showing up. It will mean aligning yourself—and more importantly, your caregivers—with proven strategies for rising to the unique challenges of the dementia care landscape.
Choosing a franchisor who can give you access to acclaimed, accredited, and science-backed dementia care training is key. And the only home care agency currently capable of providing that level of first-class training is ComForCare.
ComForCare's DementiaWise® Training Program
Home care for clients with dementia takes more specific knowledge and skills than many people realize. Beyond the duties of assisting them with their daily activities like eating and bathing, optimizing their home for safety, and educating families, caregivers must also navigate the challenging behavioral symptoms of dementia—and often face resistance to the help they're trying to give.
ComForCare's DementiaWise® training program teaches caregivers highly researched, evidence-based strategies for dementia care. It not only allows them to assist with a person's basic needs but opens space for meaningful interactions, improved well-being, and overall better quality of life.
We consulted with Partnerships for Health to completely transform dementia care training for our teams. DementiaWise® engages trainees with collaborative problem-solving, reasoning, and reflection, building skills that help them optimize and provide:
Quality of life
Safety
Socialization
Existing ability support
Independence
Hygiene assistance
Meaningful activities
Nutritious meal preparation
Dementia Care Training Improves Caregiver Recruitment & Retention
Clearly, this program is great for our caregivers. But what does it mean for our franchisees?
The biggest challenge facing the senior care industry right now is recruitment and retention. Demand is high, but with soaring rates of burnout among caregivers, many home care agencies are struggling to keep pace. As ComForCare implements DementiaWise training across the board, we've been able to help our franchisees and their staff achieve higher levels of satisfaction than ever before.
According to a study conducted by researchers at Duke University Occupational Therapy Doctorate Program, care workers who complete the DementiaWise program report feeling:
Better equipped and empowered to collaboratively care for clients living with dementia and their families
More capable of applying dementia care strategies and collaborative problem solving
Greater job satisfaction and a sense of positivity and pride about their work
Less concern about their own health and safety at work
Join the Only Home Care Agency Dementia Care Accredited by Duke University
When you become a franchisee with ComForCare, you set yourself up to be a true industry leader and an integral part of your community. You can grow your business confidently, knowing that you have proven dementia care training strategies at your disposal to empower your employees. More happy caregivers means more happy clients—and the deep personal satisfaction of knowing that you're making a real difference in people's lives.
If you're interested in becoming part of a company that is leading the industry in overcoming our country's greatest senior care challenges, let's talk! Request your free Franchise Information Kit today, or a copy of our DementiaWise Efficacy Study Report.
Contact ComForCare for the Best Home Care Business Opportunities
ComForCare is an affordable in-home care franchise business opportunity with strong growth potential. With ComForCare, you can expand within your own desired timeframe and take advantage of our robust support for caregiver recruitment, retention, training, and so much more. Best of all, you don't have to have experience in the industry to get started—we'll provide all the training you need.