The ComForCare Franchise Story
Join the brand that revolutionized home-care solutions for aging adults.
When ComForCare opened its first location in Michigan in 1996, in-home senior care was an emerging industry. In the 20+ years since our founding, millions of families have relied on in-home care services to help their aging loved ones get the care they need and deserve.
As an early entrant into the burgeoning in-home care industry, ComForCare quickly made a name for itself by creating thorough training programs designed to help franchise owners overcome a major obstacle: staff retention. Through its CaregiverFirst program, as well as a comprehensive hiring process and opportunities for certification and job growth, ComForCare has created a system that finds and keeps the best and most talented caregivers.
ComForCare created DementiaWise®, a comprehensive care approach for people with Alzheimer's disease or other forms of dementia that focuses on accentuating the positive by supporting and encouraging remaining skills and abilities; and Joyful Memories®, an interactive, singalong program that uses the power of music to create connections and positive outlets for emotional expression.
ComForCare's DementiaWise® is recognized by the Alzheimer's Association® for incorporating evidenced-based Dementia Care Practice Recommendations in the following topic areas: Alzheimer's and dementia, person-centered care, assessment and care planning, activities of daily living, and behaviors and communication.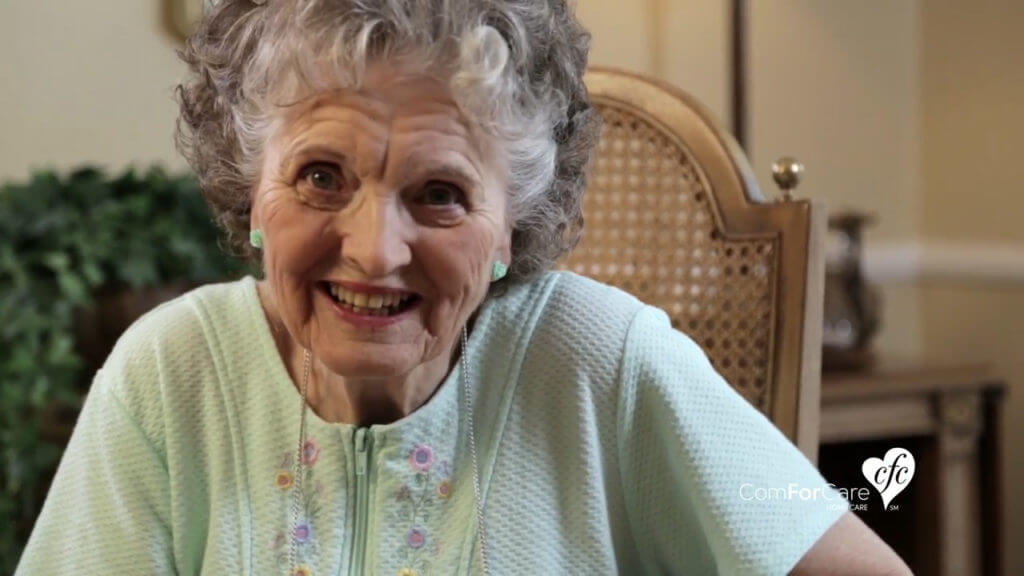 New leadership team positions brand for dynamic growth.
In 2017, The Riverside Company invested in ComForCare as part of its expansion into home care and other home care-oriented enterprises. The Riverside Company is a global private equity firm founded in 1988; it has extensive experience in franchising and home care. With more than $5 billion in assets under management, it has invested in more than 470 transactions. Its international portfolio includes more than 80 companies.