How Big is the In-Home Care Market?
Millions of people need in-home care and the demand will increase well into the future.
Before Lou Sirignano opened his ComForCare business in Boston, Massachusetts, he had no idea how many seniors needed in-home care, and how many families were overwhelmed and uninformed about what kind of care their loved ones needed.
"It was a 'holy cow' moment," he said. "I didn't realize how many people in my area needed my help. The demand for our services is incredible. I chose to invest in a ComForCare franchise because I saw that I could make a real difference in this business, and the level of personalized service that we deliver for our clients is sorely needed. We go above and beyond to get our clients the care that they need, and as a result, my business has grown by leaps and bounds."
If you're interested in living a life of purpose, owning a business that helps our aging population find the care they need at home and delivers peace of mind to their worried families is one of the best ways to do it.
As an owner of a ComForCare franchise, you will never run out of people to help. 10,000 seniors are turning 65 every day, and this will continue until 2030 – meaning that while the demand for senior care services is booming now, the real need for senior care services has yet to be felt in the market.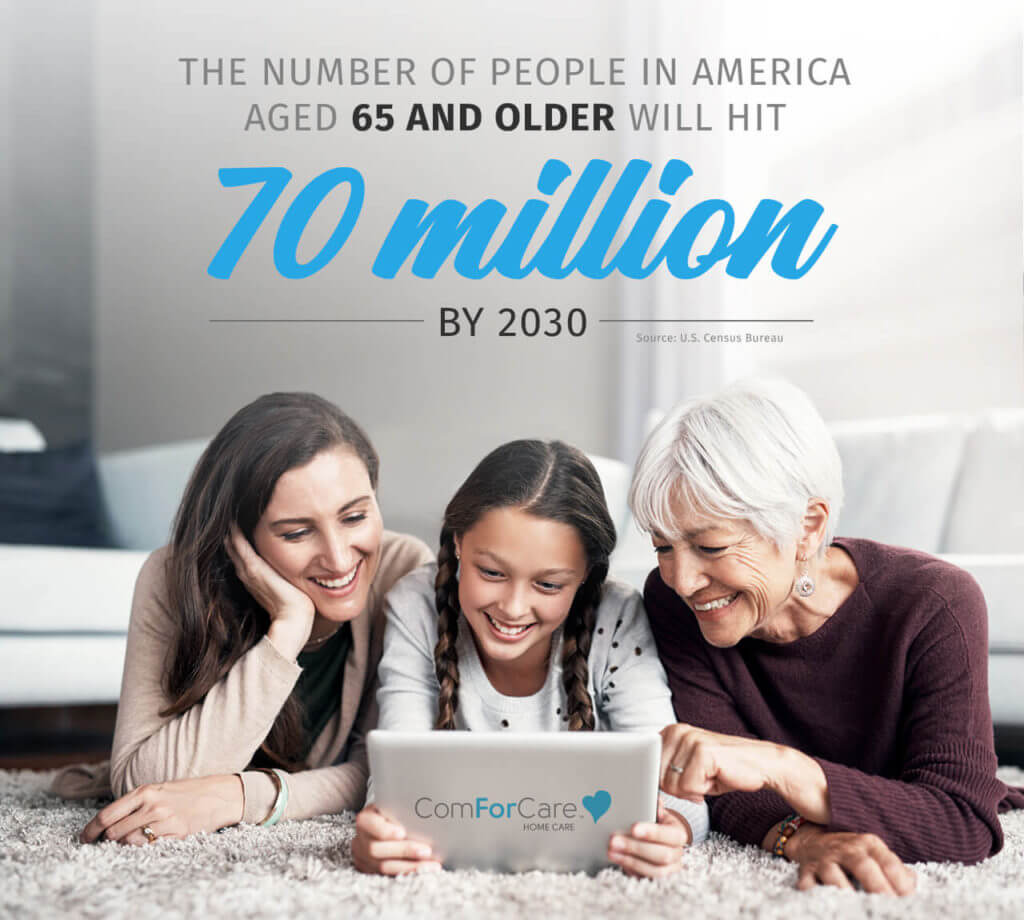 Our franchisees often don't realize how large the demand is for in-home care services until they launch their businesses in their communities. This is exactly what happened to Ajay Sehgal, who had no experience in senior care before he opened his business four years ago in Sterling Heights, Michigan.
---
"I really didn't know anything about the need for our services before I became a franchisee," he says. "Prior to joining ComForCare, I knew about home aides, but I thought it was mainly through Medicare or other governmental programs. What ComForCare provides is really meeting a much bigger need than most people realize."
---
How big is the need? Consider these points:
90% of seniors want to remain in their homes as they age (according to AARP's "The United States of Aging" survey).
In 2015, only 32% of women over the age of 75 live with a spouse, and widows accounted for 34% of all older women, according to the U.S. Department of Health and Human Services Administration on Aging.
Hospitals are discharging patients more quickly, with the average length of stay now being 4.6 days, down from 7.3 days in 1980. That means, even after rehab, many people are coming home in need of ongoing assistance.
According to a recent USA Today poll, 43% of 45-65 year olds say they anticipate remaining in their current residences throughout their retirement.
The U.S. Census Bureau reports that the number of people in America who are 65 and older will hit 70 million by 2030.
More than 5.8 million live with Alzheimer's disease, according to the Alzheimer's Association, and that number is expected to increase to 14 million people by 2050.
The Alzheimer's Association reports that someone contracts the disease every 65 seconds in the United States.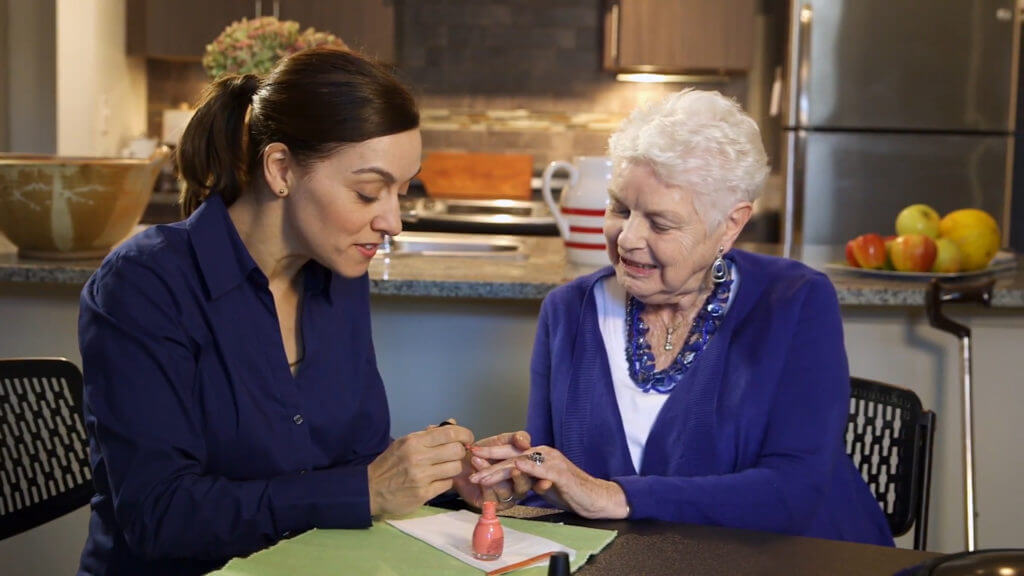 ComForCare is uniquely positioned to meet this demand.
While it is clear that millions of families are going to face the difficult decision of helping their aging parents or loved ones find the care they need, not all brands in the senior care industry can provide the kind of personalized, empathetic and expert care these families will rely on.
Since 1996, ComForCare has become one of the most trustworthy brands in the senior home care industry. We ensure that the caregivers we assign to our clients are the most trusted, compassionate and skilled in their communities through our rigorous 10-step hiring process – and we match their skill-set to meet the individual needs of their clients. We also go one step further than the rest of the industry by providing a comprehensive care plan for our clients that is personalized and tailor-made specifically to meet their needs.
ComForCare has also launched an industry-leading care program called DementiaWise®, which allows us to help those suffering from Alzheimer's and other forms of dementia, and provide much needed relief to families who are faced with a difficult reality.
There's never been a better time to own a ComForCare in-home care franchise.
NEXT: Learn what makes us different...