Smart Homes, Smart Care: 3 Ways the Digital Revolution is Fueling Home Care Franchises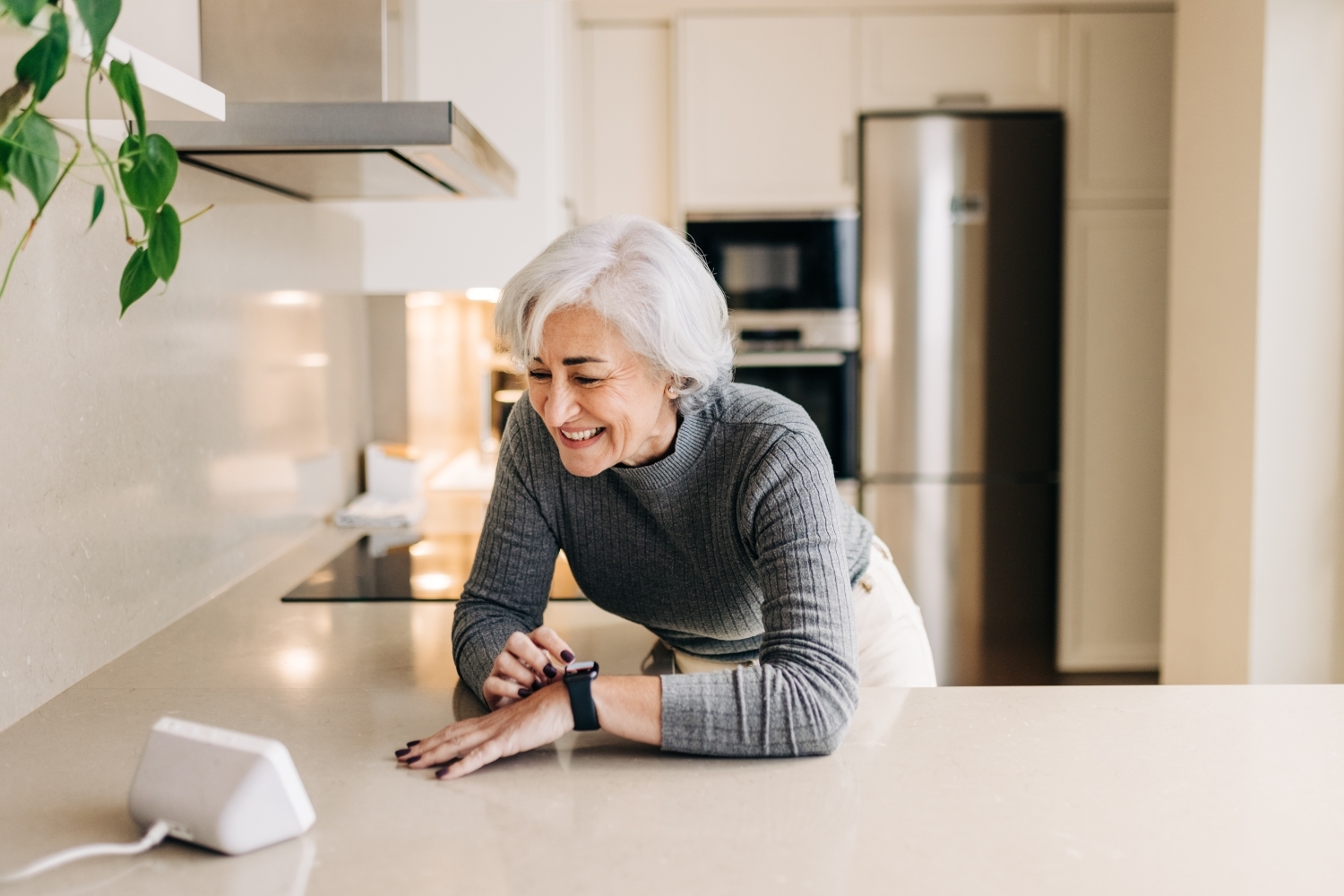 As the world follows major advancements in artificial intelligence, space travel, and beyond, the senior care sector is going through its own digital revolution. With the rise of telehealth, remote patient monitoring, and the advancing age of our population, the demand for in-home senior care services is skyrocketing. That's just one of the many reasons home care franchises are booming.
Home care providers have already begun to see the impact of these technological advancements, as patients become more comfortable using digital tools and platforms to manage their health. For those interested in starting their own franchise, this is welcome news. Let's take a look at how three key technologies are shaping the home care franchise landscape.
Telehealth
One of the most significant changes in the home care industry has been the rise of telehealth. Telehealth allows patients to receive medical care and consultations remotely, reducing the need for in-person visits and providing a more convenient and accessible option for those who may have difficulty traveling to appointments. Of course, this new model of care comes with its own unique considerations for older adults.
One of the key challenges of telehealth is ensuring that patients have access to the necessary technology and support to participate in virtual visits. Caregivers can help patients navigate digital platforms, troubleshoot technical issues, and ensure that they understand how to make the most of their visits. They're also crucial for promoting effective communication with other health care professionals and coordinating care across multiple providers.
People are using virtual care at a rate 38 times higher than before the COVID-19 pandemic. As this trend continues to grow, so too will the demand for in-home care services.
Remote Patient Monitoring
Remote monitoring is an attractive new service in the senior care industry, allowing home care providers to track a client's health and wellness virtually. This service provides valuable insights into a client's condition, enabling earlier intervention when medical assistance or dementia care services are required. Bringing virtual care into daily use alongside hands-on, in-home care allows agency teams to be better partners in care.
Remote patient monitoring can include:
Fall detection sensors
Wellness monitoring through daily living pattern data
Daily video chatting
Chronic disease management through Bluetooth telehealth devices
A combination of these services
All in all, remote patient monitoring is a valuable senior care service for families and franchisees alike. As a standalone service, it can be offered to help older adults who aren't ready to take the next step to home care. Or it can be blended with in-home personal care to optimize health and wellness anytime, anywhere.
Smart Watches for Seniors & Other Smart Home Technology
Smart watches, wearable medical devices, and smart home systems are becoming increasingly common among seniors. That's because they offer a variety of benefits, including remote monitoring of vital signs, fall detection, medication reminders, and GPS tracking. They can also help seniors stay connected to loved ones, their medical team, and their caregivers.
Because these tools are helping seniors stay independent, they're also opening new avenues in home care. Caregivers can monitor the data collected by these devices and provide timely intervention if there are any concerns or warning signs.
For example, if a smart watch detects a fall, a caregiver can quickly respond to the alert and check on the senior's well-being. If a medical device detects abnormal vital signs, a caregiver can contact the senior's healthcare provider or emergency services if necessary.
Caregivers will also be called upon to provide ongoing support and training to seniors to ensure that they are comfortable and confident in using these devices. They can answer questions, troubleshoot technical issues, and provide guidance on best practices for using these devices effectively.
With a home care agency to help them use these powerful, high-tech tools, more people who want to live at home can do so, rather than having to choose assisted living or other senior living options.
Choose a Franchise System at the Forefront of the Digital Revolution
The rise of technology in the home care industry presents significant opportunities for entrepreneurs interested in starting a new business. As the demand for virtual care and remote monitoring continues to grow, there will be an increased need for high-quality, personalized services in both virtual and physical settings. Home care providers who can effectively navigate the intersection of technology and compassionate care will be best positioned to meet this demand.
At ComForCare, we provide our franchisees with the robust training, proven business model, and ever-evolving resources they need to reach their business goals. With a low initial investment and high return potential, there's never been a better time to start your journey toward a meaningful and rewarding career!
Contact ComForCare: The Top Home Care Franchise in North America
ComForCare is leading the industry in advanced, evidence-based care techniques for the elderly. We support our franchisees with proactive methods and ongoing education that sets them up to meet changing care demands as they arise. If you're looking for a business opportunity that will allow you to make a living and make a difference, reach out to ComForCare today.