We're Happy to Offer Personal Care Services for Your Loved Ones in Lancaster, PA
---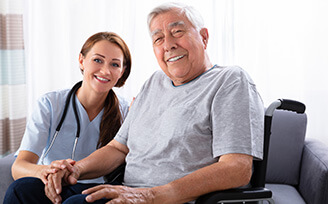 No matter what kind of assistance you or your family member needs with day-to-day tasks, our ComForCare staff is here to help.
We have extensive experience working with veterans, people with special needs, disabilities, or those recovering from surgery or illness. With these services, your loved one can enjoy the comfort of their own home and lead a happy life that is as normal as possible. Our presence reduces the risk of safety hazards such as falling and is also useful when it comes to household chores like cleaning, laundry, meal preparation, and more.
---
Requesting Help from a Personal Care Assistant is Easy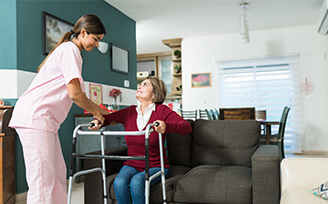 The comfort and safety of your loved ones is our top priority at ComForCare. We lead with compassion as our primary value of service because we enjoy taking care of people and being there to assist them when they need us most. In the most dignified way, we are here to support your family members throughout their daily routines, not direct them to complete tasks. Finally, and most importantly, all of our services are tailored to the individual needs of our patients and their families.
Our trained and experienced staff can assist with all of the following tasks:
Medication reminders
Showers
Toileting
Oral hygiene
Grooming
Skin and hair care
Dressing
Washing linens
And more
---
No matter what kind of personal assistance you or your family member needs, help is easier than you may think. Simply contact our Lancaster, PA ComForCare office and talk to us about what kind of help is needed. We are available as often as you need us, be it only a few hours a week, or 24/7 round-the-clock care. Call us at (717) 824-3643 or filling out our lead form to the left. One of our caregivers will be happy to assist you and set up an in-home screening appointment.