Compassionate Dementia Care in Lancaster, PA
---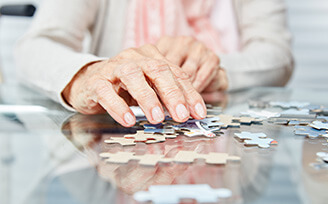 If your loved one has dementia our team of dedicated and passionate assistants are here to help you through the experience, as well as keeping your family member comfortable and happy.
We understand that this can be a trying time for your family, and there are lots of unknowns that come with this condition. We are here to answer your questions as best as we can to help you navigate through the uncertainty and find clarity on the other side. We will do our best to help maximize the amount of time you have to enjoy days with your family together.
For us, it's more than a job to take care of our clients; it's a passion. We are firm believers in making meaningful connections with your loved ones, so they never feel like they are going through this alone. By connecting with them on common ground of their interests or hobbies, they are able to keep a piece of that spark inside of them that makes them feel happy and alive.
---
Our Research- Based Approach to Dementia Care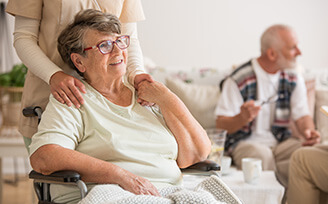 We want to provide the absolute best care possible to our clients. To do this, it is important that we stay informed on the most current information, studies, and evidence when it comes to caring for people with dementia. Our dementia caregivers are certified to assist people living with this special circumstance. We offer customized care plans with in-home services that are also in line with the best industry recommendations. Our individualized behavioral approach allows us to meet clients where they are each day, so we are able to make the most of it with them.
The first step in creating a dementia care plan for your loved one is to do an in-home memory screening to test the language skills, memory, and cognitive ability of the client. Using this screening, we are able to customize a plan that is based around your loved one's needs. Doing this also allows our staff to get to know them on a deeper, more personal level, where we can provide them with even more personalized care and companionship. They will never feel alone as long as we are there with them.
Our Dementia care services are based on the unique challenges your family member faces and may include a combination of:
Safety supervision
Bathing, grooming, and dressing
Incontinence care
Medication reminders
Meal preparation
Cognitive and sensory stimulation
Daily routines
Social interaction and companionship
Maximizing independence
Meaningful activities
---
This is a challenging time for your family, but with ComForCare, you don't have to go through it alone. Contact our office to talk about your loved one's needs when it comes to Dementia care today by calling us at (717) 824-3643 or filling out our lead form to the left. One of our caregivers will be happy to assist you and set up an in-home screening appointment.