Private Duty Nursing in East Monroe County, NY
When you contact ComForCare for private duty nursing, our registered nurse (RN) will conduct a complete assessment with you and your loved ones, including a review of all medications and treatments. The RN will work hand-in-hand with you to develop an individualized care plan that meets your specific needs.
---
Our licensed and certified RNs can assist you and your loved ones with:
Pill Set Up
Skin and Wound Care
Intravenous (IV) Infusions
Tracheostomy Management
Feeding Tube Management
Home Ventilator Management
---
Skin and Wound Care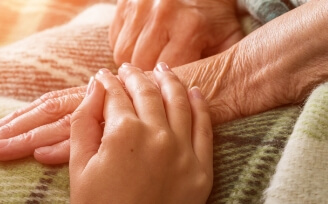 Skin issues and wounds are common occurrences when providing in-home care. From essential day-to-day skin treatment or more complicated therapies, ComForCare's professional nurses are specially trained to provide skin and wound care. From wound assessments, dressing changes, wound irrigation, and negative pressure wound therapy, our staff handles it all while respecting the dignity of our clients.
---
Intravenous (IV) Infusions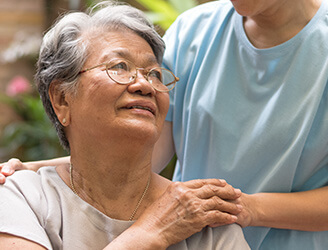 Our skilled Registered Nurses provide our clients with intravenous (IV) infusion services. RNs can also assist with teaching you or your loved one how to self-administer various IV infusion medications. Common IV medications include intravenous immunoglobulins (IVIG), subcutaneous immunoglobulins (SCIG), antibiotics, biologics, total parenteral nutrition (TPN), and hydration therapy.
---
Feeding Tube Management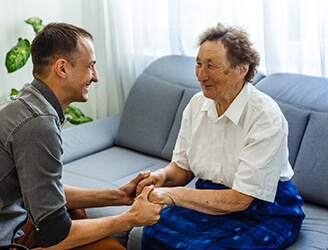 Whether it's a gastrostomy, jejunostomy or nasogastric (NG) feeding tube, our skilled nurses come highly trained in not only the daily maintenance of your feeding tube but also the administration of various medications, fluids and supplemental nutrition through your feeding tube.
---
Home Ventilator Management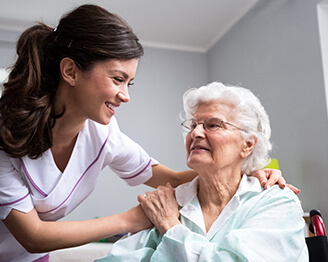 ComForCare provides constant oversight while you or your loved one is on a ventilator. Our skilled nurses monitor ventilator alarms such as high pressure and low-pressure alarms and take appropriate actions when necessary. We will help you understand and manage equipment associated with a home ventilator system. Our skilled nurses work collaboratively with you, your physician, and your durable medical equipment (DME) company to provide the best quality care possible.
Whether your loved one needs assistance only a few hours a week or around-the-clock, our team is happy to help! Call (585) 381-5439 to learn more about the transition care services offered through ComForCare Home Care (Eastern Monroe County, NY).