Transitioning from Employee to Home Care Franchise Owner: A Guide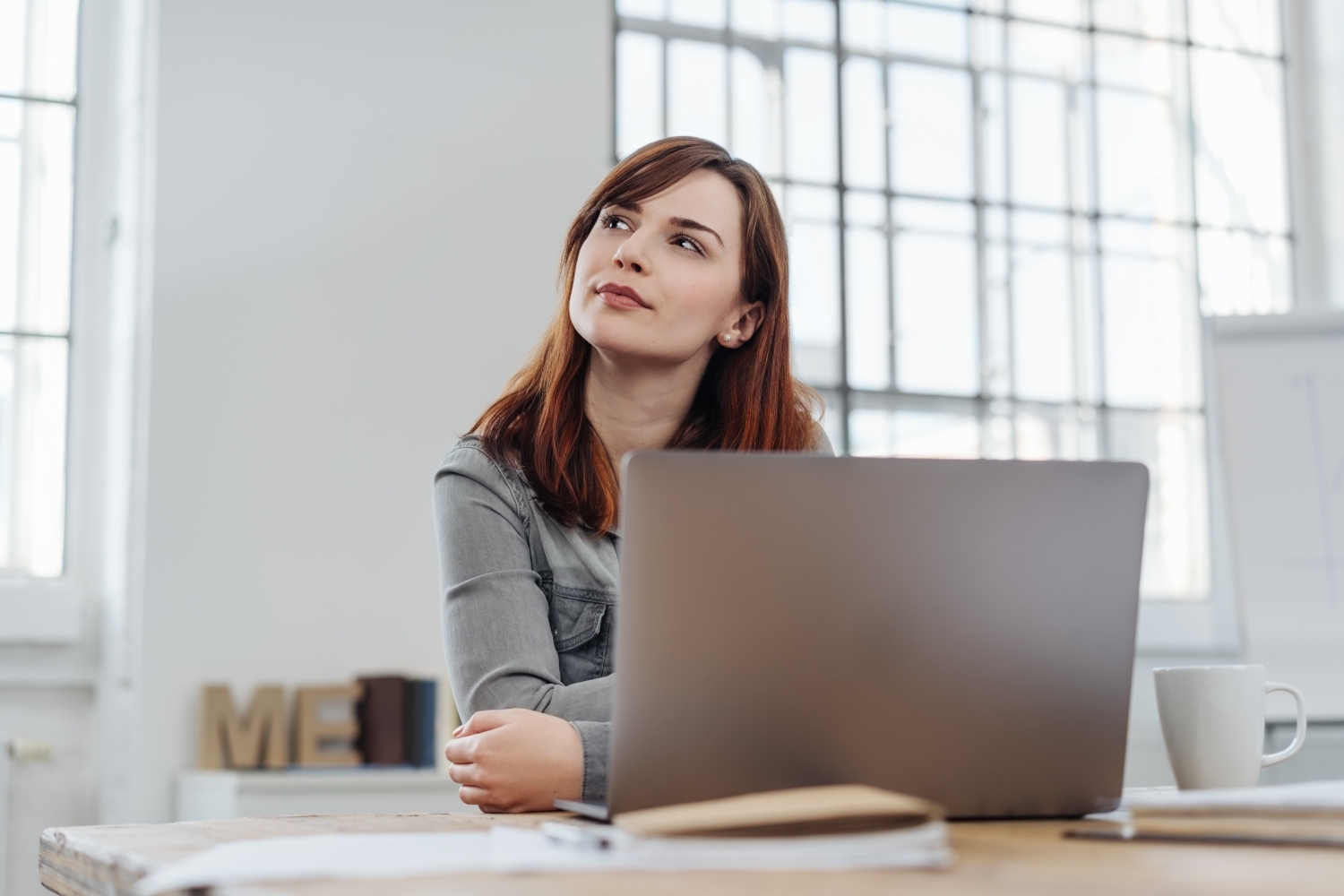 With all of today's talk about Great Resignations and Quiet Quitting, you may be surprised to hear 65% of Americans say they're happy with their jobs. But only 20% feel passionate about those jobs. If you're one of the millions who feel that simply taking home a paycheck isn't enough to feel fulfilled, you may be seeking franchise opportunities that align with the things you truly care about.
Senior care is one of the most impactful options for franchise candidates right now, both because of the huge demand for services and the opportunity to do meaningful work. Understandably, making the initial transition from employee to franchisee can be intimidating if you've never been your own boss. But there's no reason to let fear stop you from achieving your goals. Here are a few tips for realigning your vision and tackling entrepreneurship like a pro.
Start by Addressing Your Worries
Fear is the biggest hurdle many people face when making the decision to walk away from traditional employment. You know you want to do something meaningful. You know deep down that you have what it takes to be successful. But maybe you feel overwhelmed by your options, unsure where to start, or intimidated by the prospect of building success for yourself.
It's natural to feel these things—but if you acknowledge and address them early in the process, you can use them to your advantage. Instead of feeling overwhelmed, narrow your options to the best franchise opportunity for your goals, level of involvement, and passions. Research the financial commitment from your franchise of choice well ahead of time and make a plan. And know that a good franchisor will always provide a solid foundation of support, training, and guidance to set you up for success.
Reframe "Uncertainty" as "Opportunity"
If one of your worries was losing the stability of your current job, you're not alone. Job security and fringe benefits are two of the most-cited reasons that franchise candidates are hesitant to leave the corporate world. But when you choose to work with a proven franchise system, you know that you'll have a strong business model for a service that people urgently want and need. What's left is opportunity.
This is especially true in home care franchising. Two-thirds of today's 65+ population needs long-term care support, and the need for at-home services will continue to skyrocket as Baby Boomers reach and surpass retirement age. As a senior care franchisee, you can focus your energies, talents, and skills on making your business the best asset it can possibly be.
Take on a Student Mentality
Part of the thrill of becoming a franchisee is opening your mind to new information with a student mentality. It's true that you'll use the wealth of experience you've accumulated throughout your career to succeed. But the most successful franchisees bring to their business both the wisdom of a seasoned professional and the hunger of a student.
ComForCare franchisees have the benefit of comprehensive training from the moment they start out. You'll learn vital information about the industry, your local territory, and the state of senior care today. Try to maintain this mindset beyond training—learn from fellow franchisees, listen to your employees and clients, and keep your finger on the pulse of market trends.
As a franchisee, you'll no longer be subject to the received decisions of your bosses. You'll be the pioneer, free to search out new ways to help your business grow and thrive with fresh eyes.
Put Your Culture-Building Practices to Work
Just because you've never been at the helm of a business doesn't mean you don't know what makes a strong, positive company culture. The only difference now is that you have the power to shape it. Think back on experiences you've had in work environments that you enjoyed (and the ones that weren't so great) and take stock.
How were high achievers rewarded?
How were successes and wins celebrated?
How were employees motivated when challenges arose?
What did the company do to develop a sense of community and connectedness?
How did you achieve a sense of work-life balance?
ComForCare is a Certified Great Place to Work and ranked on multiple Fortune Best Workplaces lists. As a franchisee with us, you'll gain valuable insights to build the kind of culture that inspires employees to provide true value for your clients.
Shift Your Relationship to Networking
Too often in traditional jobs, the reasons for networking all boil down to climbing the corporate ladder. As a franchisee, networking isn't just about rubbing elbows with "important" people. It's about generating real relationships with fellow franchisees, referral sources, and people in your community.
Networking is a critical part of being a home care franchisee. You'll build relationships with your clients as well as local hospitals, nursing facilities, and more. And your fellow franchisees aren't your competitors—they'll become trusted partners in sharing best practices, strategizing to overcome challenges, and celebrating your passions and successes together.
Know That You're Not Alone with ComForCare
The transition from employee to franchisee is nothing to fear—it's a big step but one that frees you to find fulfillment. When you choose to become part of an established home care franchise like ComForCare, you're choosing to invest in a profitable company, in your community, and in your own potential. If you're ready to make the change, request your free Franchise Information Report today!
ComForCare: The Best Senior Care Franchise For You
ComForCare is a Best-in-Class provider of in-home care solutions to empower clients to live their best lives. Our entrepreneurs own thriving businesses that make a lasting difference in the lives of their clients. If you're ready to own a business that's rewarding in more ways than one, let's start a conversation today!