Top 4 Reasons Veterans Succeed as Home Care Franchisees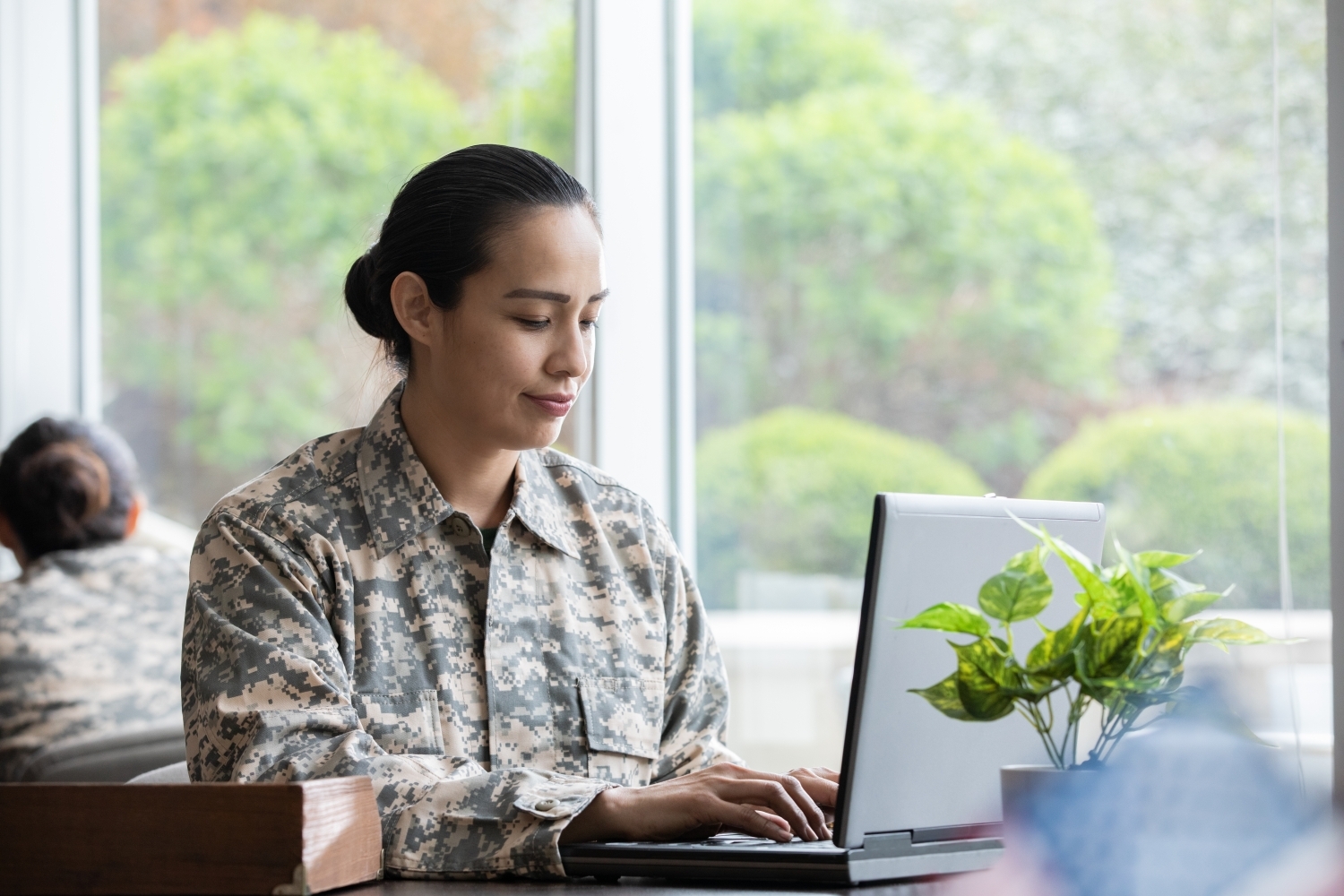 As a veteran, you deeply understand the importance of independence. For many senior citizens in our country, including more than 11 million military veterans, maintaining independence can seem far from possible. But home care franchises are making autonomy more feasible by offering high-quality services that bring comfort and dignity into the homes of our nation's senior citizens.
As we approach Veterans Day, we want to take a moment to highlight veteran entrepreneurs in home care. Not only is home care a booming industry—it's also an attractive, veteran-friendly franchise model. Let's take a look at how the skills and experiences you've earned as a service member line up with some of the ideal characteristics of a ComForCare candidate.
Self-Motivated Individuals
Volunteering your service to the military demonstrates a powerful self-motivation to do great things. But studies also show that today's veterans are highly driven to use the critical skills they've mastered in situations beyond the line of duty. Post-9/11 veterans are achieving incredible things, including over 30% higher earnings than their non-veteran peers.
That all comes down to the self-motivation to channel your military skills, talents, and accomplishments into success. As a ComForCare franchisee, you'll have the opportunity to do just that, growing your business at your desired scale and speed. The only limitation is your ambition.
Solid Managers and Team Leaders
Even the most outwardly confident business leaders can fail under the pressure of leadership. It takes grace and composure to handle pressure when stakes are high, relate meaningfully to the people who report to you, and strategize effectively for business growth. Service members are well-equipped to take these duties on and take them seriously.
Even if you didn't hold a high-ranking leadership position in the military, you know just how large of an impact decision-makers have on the success and well-being of their teams. You're acutely aware of how your decisions affect the entire group, you can make those important decisions under pressure, and you can effectively solve problems with everyone's best interests in mind. All of these attributes will undoubtedly serve you well as a senior care entrepreneur.
Strong Communicators
To succeed in any business environment, you have to be able to coordinate employees, teams, third-party vendors, and clients. This is especially important in senior care, where the health and well-being of older adults and their families are at stake. As a former member of the armed forces, you're used to collaboration and teamwork—perhaps that's why veterans are 45% more likely to start and lead their own businesses than civilians.
In a combat situation, clear communication is beyond critical. But as any vet knows, communication is about more than relaying information. It's also about understanding your audience, adapting to their expectations, and presenting your message in a way that connects with them. As a senior care franchisee, you'll facilitate much-needed care for families in your community, using your communication skills to ensure that everyone's needs are met to the highest standards.
Ready To Follow A Proven System
Since our founding in 1996, ComForCare has seen a meteoric rise to success, attaining FRAN-TASTIC 500 status among many other accolades. Our unparalleled franchisee satisfaction is born of our proven system that sets franchisees up for success, continues to support them throughout their business journey, and consistently results in healthy, high-growth businesses.
Our veteran franchisees have demonstrated a powerful enthusiasm for working within a proven system to improve their lives and the lives of those in their communities. Every franchisee has their own unique story, background, and perspective. And it's these unique combinations of experiences, skills, and aspirations that make the system truly work and thrive.
Apply Today: Incentives for Veterans at ComForCare
ComForCare welcomes the dedication, leadership, and talent of military veterans into our network of over 200 home care franchises. That's why ComForCare is proud to be a premium member of the VetFran® program, offering a 20% discount off our franchise fee to qualified veterans. To learn more about this opportunity to translate your hard-won military skills into business success, request your free Franchise Information Report today!
ComForCare: A Proud Member of the VetFran Program
As Veterans Day approaches, we thank those who served and invite interested service members to speak with our franchise advisor for a no-obligation discovery call. Take your next step toward the American Dream today with ComForCare.