Home Care Franchise Caregiver Recruitment & Retention Strategies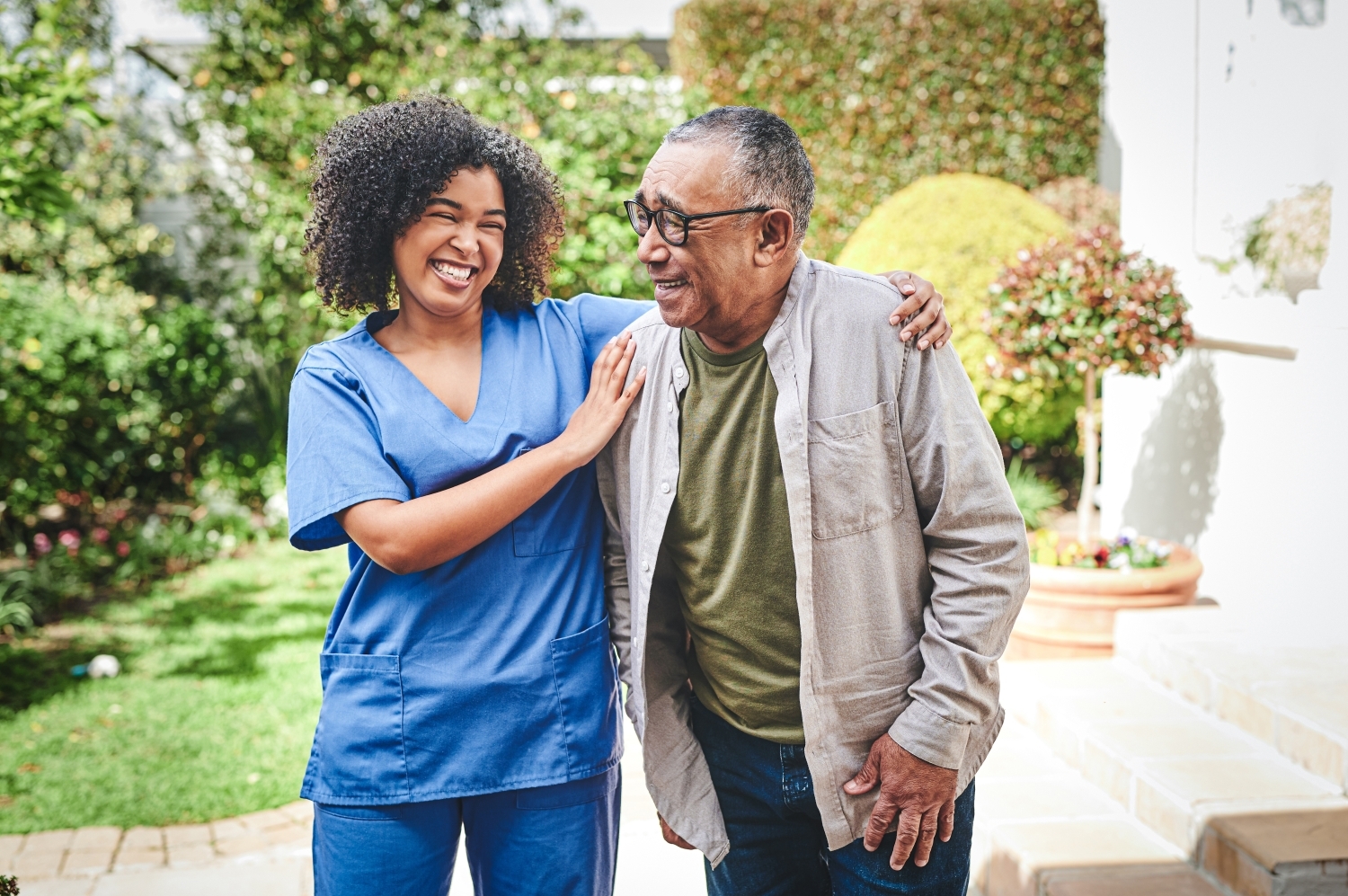 With the home care industry rapidly expanding, owning and operating a home care business is becoming a more attractive enterprise every day. In fact, it's such an attractive investment opportunity that many are compelled to wonder if it's too good to be true. When independent entrepreneurs begin seeking information on starting a home care business, they inevitably uncover the one big challenge that the industry is facing today: staffing and caregiver retention.
Of course, the best home care franchises are further protected from these staffing woes. Companies like ComForCare have proven strategies in place to help their franchisees attract and retain the best caregivers in their territories, relieving a pain point that many others are still grappling with.
So, how do we do it? Let's take a look at how ComForCare puts caregivers first, and how our franchisees are crushing the recruitment game to set themselves up for success.
Training & Ongoing Education
A recent Gallup Report shows that training and continuing education—a.k.a. "upskilling"—is fast becoming a crucial talent attraction and retention tool. In fact, 65% of American workers surveyed said that employer-provided upskilling is very important when evaluating a potential new job. And 48% said they would switch jobs if offered new skill training opportunities.
This isn't news to ComForCare—we've embraced a robust training philosophy from the beginning. When you franchise with us, you can position yourself as an employer who offers best-in-class learning programs and meaningful enrichment opportunities.
This competitive advantage benefits your business in more ways than one. First, you get caregivers who are highly skilled, up to speed, and work-ready. Second, you can offer them incentives to stay and build relationships with your franchise—and more importantly, your clients.
Matching Services
ComForCare's matching services are unique in the industry, providing another attractive reason for the market's best caregivers to come to you. We spend time with each caregiver to dive deep into what they're looking for in their career, who they are, and what they're passionate about. Then, we match them with clients who are a great fit in terms of personality, skills, lifestyle, and goals.
To retain talent, it's crucial to encourage open, honest communication and to really listen to your employees' needs. Our practice of caregiver-client matching helps your employees feel like they have a real say in the assignments they receive.
An Engaging Hiring Process
Caregiver retention begins right at the recruitment stage. You have to let potential employees know that you are engaged, that you care, and that you have a company culture that will be a great fit for them. Then, an optimized hiring process will help ensure that you are building a team of talented caregivers that will deliver consistent, high-quality care for your clients.
At ComForCare, we have a 10-step hiring process that covers everything from background checks to verifying certifications to assessing ethics and reliability. Clearly, this will help you employ naturally empathetic, service-oriented people for your team. But it also shows those people that you run a company that cares.
When you demonstrate that you're committed to active engagement, a positive onboarding experience, and, ultimately, an environment where clients and caregivers come to feel like family, you're also forecasting a meaningful future for their careers and personal fulfillment.
Company Culture that Makes a Difference
Speaking of company culture, it's important to communicate culture clearly and foster it actively to attract and retain top talent. ComForCare is proud of our dynamic company culture, which we share with all our franchisees. Our five core values are attractive not only to our franchisee candidates, but also to the caregivers that join us:
Care like family
Serve passionately
Dignity matters
Be present and engaged
Have fun
Maintaining these values helps our franchisees add value to caregivers' professional lives, which makes ComForCare a consistently attractive place to work!
Rewarding Recognition
The need for caregivers is growing by the minute, and we understand that rising to this challenge can be demanding. ComForCare believes that caregivers truly are today's unsung heroes, and we help our franchisees reward those that go above and beyond with national recognition and career development opportunities.
In addition to the employee benefits we provide as a baseline, we also make sure that talent and hard work are appreciated. We recognize star performers with regular Caregiver of the Month awards, who are then made eligible for Caregiver of the Year. Each Caregiver of the Year receives company-wide honors, a free trip to our national conference, and a $2,500 prize.
By franchising with ComForCare, you become part of a larger network of care with resources to reward those who work hardest for you and your clients.
Caregiver Retention is in Our DNA
Many independent home care entrepreneurs are feeling the pains of the caregiver crisis, but ComForCare franchisees wouldn't know too much about that. Because our program focuses on taking excellent care of our caregivers, they can take outstanding care of their clients—and you can take care of business. Download your free Franchise Information Report today to learn more about how ComForCare sets franchisees up for success.
ComForCare: A Certified Great Place to Work in the U.S. and Canada
ComForCare has built a reputation for putting caregivers first, which helps our franchisees attract and retain the top caregivers on the job market. Not only are we a Certified Great Place to Work in the U.S. and Canada—we're also Franchise 500 Ranked, among many other accolades. Take your place in the rapidly growing home care market. Reach out today to start a no-obligation conversation and learn more about us.