Franchisee Spotlight: What it's Like to Own a Home Care Franchise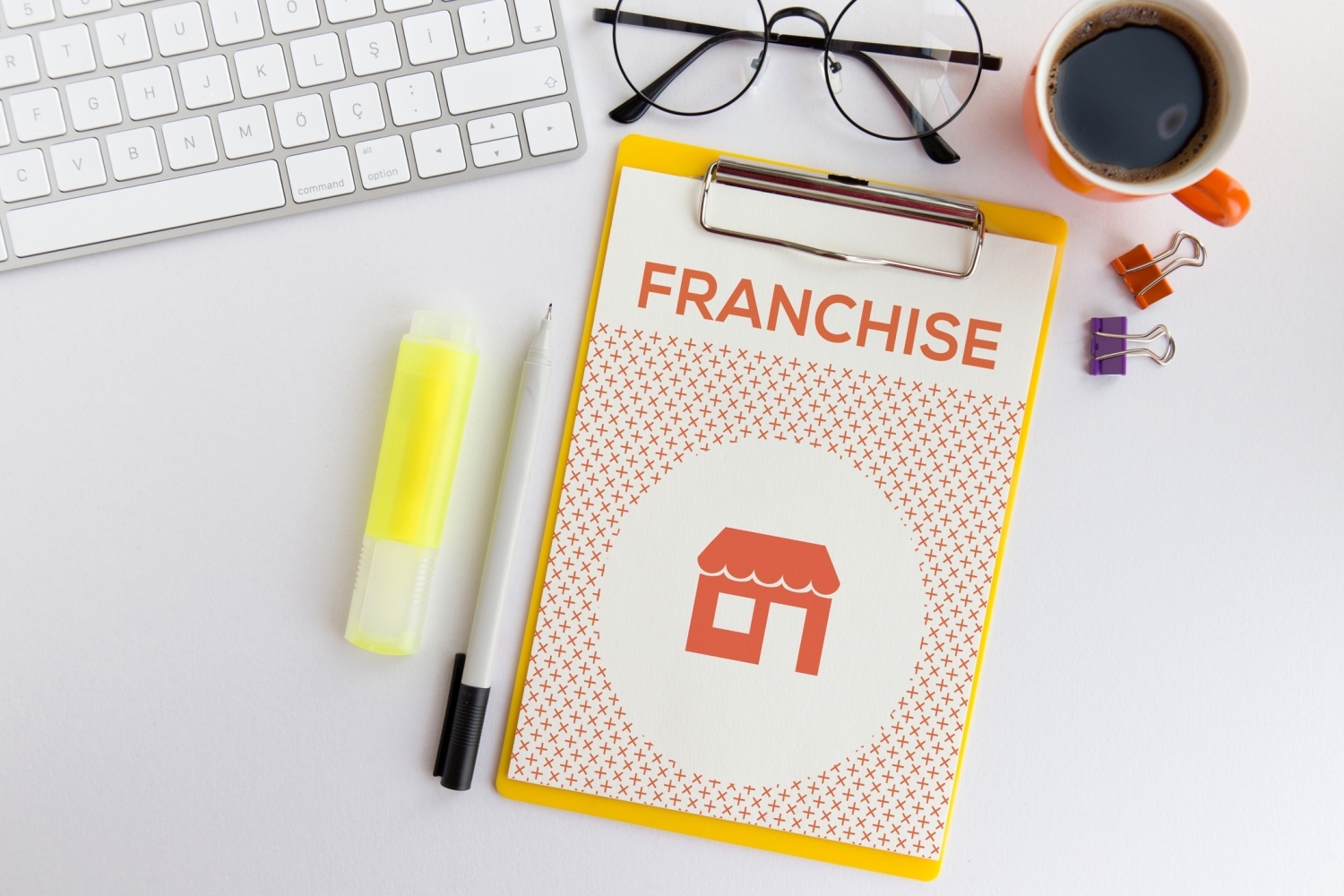 Starting a home care business is one of the most important, rewarding, and promising career moves that an aspiring entrepreneur can make. As our population ages, the demand for home care services will rise dramatically—in fact, revenue for businesses providing these services has risen 62.1% in just the last decade. For those seeking out business opportunities that make a difference in the world, home care franchising should be at the top of their list.
Recently, we talked with Cindy Gray, one of our franchise owners in Greater Orlando, about her role and experience with ComForCare. Cindy began her journey eight years ago, and in that time she has grown her business into a tremendous success. Now, she's here to provide practical advice and encouragement for those just starting out.
Starting Out as a Home Care Franchisee
In the early stages of your journey, you'll want to gather as much information about your options as possible. Here is Cindy's advice for new aspiring entrepreneurs as they begin the discovery process.
Prior Experience & Background
Before joining ComForCare, Cindy had experience as an RN and as a medical device salesperson. While she enjoyed it for a time, the bureaucracy of the corporate world began to weigh on her—she was ready to forge her own path.
Cindy's combined experience in the medical field and the business world situated her perfectly to begin a home care business. However, with ComForCare, you can get started even if you don't have any prior background in senior care. We provide all our franchisees with the training they need to feel confident, make sound business decisions, and make the most of their passion for helping others.
Researching Home Care Franchises
When Cindy found out about the home care franchise opportunities available, she was immediately intrigued. "I always wanted to be a hospice nurse when I retired, so it was right in my wheelhouse. I jumped right in." While she was eager to get started, she took her time exploring various home care franchises to discover the best opportunity for her. This process paid off when she found ComForCare.
"For me, I loved ComForCare's culture. Having already been to one place and now going to ComForCare, it was night and day… I felt like the support that they offered and their longevity… and their successes really were all playing out. And when [I] left there, there was no question in my mind that it was the right decision for me."
Recruiting & Hiring Quality Caregivers
Many headlines call out staffing challenges as today's top concern for senior care businesses. However, with the right support, practices, and attitude, franchise owners like Cindy aren't feeling the pinch of staffing shortages.
How ComForCare Supports Recruitment & Hiring Processes
ComForCare connects franchisees with software that helps them advertise job postings, track applicants throughout the application process, and complete onboarding. Cindy says this tool takes care of 90-95% of her recruitment needs.
"You post your jobs and it sends it out to all the job boards, and then the caregivers send their information back in. It's a very simple system to keep track of everything: to send out assessments, get them back, and get them scheduled for their interview. It's awesome."
Top Caregiver Recruitment Advice from Cindy Gray
Keep the Flow Going
"Back in the day, we would recruit caregivers and clients, and then once we had enough caregivers we would stop recruiting... I have learned that that's not the way to do it." Cindy says. It's important to keep the flow of applicants coming so you always have options and coverage. Whether you need to hire a recruiter or you have the bandwidth to review interested candidates, staying active is key to keeping a healthy roster of qualified caregivers.
Look for Caregivers That Truly Care
"They have to have a passion for caring for people, first and foremost," Cindy says. Using assessments and the interview processes helps you find people who genuinely want to make a difference. If you have the resources to provide a little extra training and coaching to make up for past experience, the desire to help people will take them far.
Caregiver Retention: Go the Extra Mile to Support Them
One of the reasons caregivers cite for leaving their profession is a lack of support—specifically, a lack of communication. Cindy combats this with extensive support for her staff, including client introductions for new employees.
"The first time a caregiver goes to a client we always try to send an administrator with the person to do the introduction," she says. "The caregivers love the fact that we are there with them, and we take them in for the first time, and we're helping them understand what to do. They say nobody else really does that."
Finances: Start-Up Costs, Business Planning, & Beyond
At ComForCare, franchisees have unparalleled support as they start and grow their business. From financing your franchise to managing working capital, here are the top things to consider.
Carefully Consider How to Finance a Franchise
There are a lot of ways to finance a franchise, and choosing the right one for you isn't a decision you should rush. Getting your financials in place is a crucial piece of your success.
To fund your startup processes, Cindy says, one option to consider is a rollover of your 401K "It's called a ROBS. Or, you can go through the Small Business Administration and get a loan."
Ultimately the decision depends on each individual's unique financial circumstances. Today, ComForCare is on the SBA list of approved franchises, so if you are accepted as a franchise candidate, you'll automatically be pre-qualified for a low-doc SBA loan.
Manage Your Working Capital in the Early Days
There will be important decisions to make in your early days: who to hire, whether to buy or mortgage your office, and beyond. "Be very careful with how you use your upfront cash when you get going," Cindy says, "but don't be so careful that you make mistakes and you don't do the things you need to do." So, how do you find a balance as a new franchisee?
Get Help from Your Franchise Business Consultant
ComForCare believes in providing our franchisees with the support they truly need. "With ComForCare, we all have a franchise business consultant, and they are amazing people, and so supportive. They're very experienced and very knowledgeable, and so they're there for you as much as you want them to be," Cindy says.
Whether you're a seasoned entrepreneur or just building your business chops, we put extensive resources at your disposal. "When you're talking about your finances and making decisions, it's not something you have to do on your own. ComForCare provides amazing resources for you if you want them. Everything they provide is there for you, you just have to go get it. You have to be willing to take it."
"I love it because it's not a pushy thing, it's whatever you need," Cindy says. "I can't speak highly enough about ComForCare."
Begin Your Discovery Today
When you join ComForCare, you enter a true partnership. When you're ready to learn more about this opportunity to build your own success and make your business dreams come true, request your free Franchise Information Report, or speak to a franchising advisor today!
Choose the Best Home Care Franchise for You: Choose ComForCare
ComForCare is a proud member of the Best Life Brands family, whose mission is to help people live their best lives possible. If you aspire to run your own business and help seniors and their families thrive, we'd love to have a conversation. Speak to our franchise advisor today to get started, or research more about ComForCare today!