ComForCare's Dementiawise® Program Is A True Brand Differentiator

Innovative Approaches to Home Care are a Major Way ComForCare Home Care Stands Out in a Landscape That Is Becoming More Crowded
The combination of a growing older population and their desire to age in their own home has created a booming market of in-home care franchises. Even so, ComForCare's long history of high-quality care and its unique service offerings help it to rise above the competition.
"When you look at ComForCare in terms of our legacy of professional service, client satisfaction and many program offerings, there's no real comparison to be made," said Phil LeBlanc, vice president of franchise development. "ComForCare knows that an in-home care franchise is more than just sending someone out to handle household chores. We become a part of the family thanks to care enhancement programs like DementiaWise."
Pioneering Program Enhances Quality of Life
ComForCare in-home care franchise owners and their teams of dedicated caregivers don't just help older adults stay in their homes. With offerings such as DementiaWise, which is a comprehensive approach to care for people with Alzheimer's disease or other forms of dementia, they help improve quality of life.
"Another care enhancement program is Joyful Memories®. The interactive singalong program music the person may know from an earlier period in their life," LeBlanc explains. "When they hear these songs and melodies, they often are able to have a positive outlet for emotional expression, which is a wonderful thing to bring to them and their families.
Innovating In The In-Home Care Space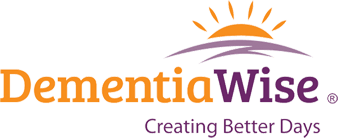 This kind of forward-thinking, in-home care is why ComForCare continues to expand across the United States. As more entrepreneurs seek to move into this vibrant and growing business, they want a partner who is different because they not only provide outstanding services now but also plan for the future.
"We are growing because we believe programs like DementiaWise represents just the start of what we can offer clients and their loved ones," LeBlanc said. "New approaches to care for aging adults are evolving all the time, and we believe, as a leading in-home care provider, we can work alongside those to help older adults remain at home and independent for as long as possible."
ComForCare is a successful, multifaceted business offering peace of mind and improved quality of life for aging adults and their families by providing support with everyday tasks, and also through holistic care enhancement programs such as DementiaWise.
Learn More About the ComForCare Franchise Opportunity
For in-depth details about the ComForCare franchise opportunity, download our Free Franchise Opportunity Report. You also can learn more by visiting our research pages.