ComForCare Appears on Franchise Times 200+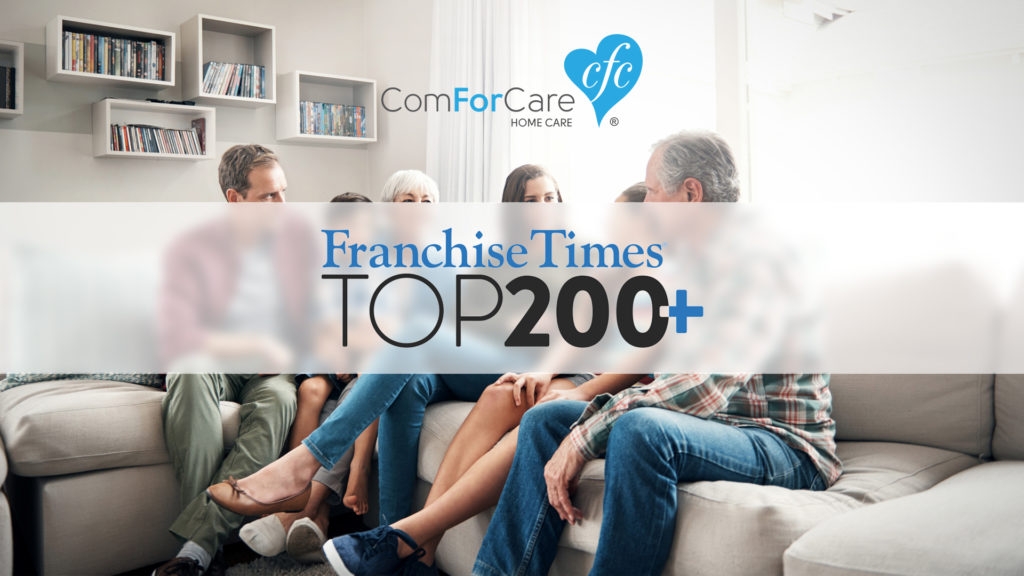 Annual Review Lists Brands and Business Models That Offer Affordable Entry Points, Scalable Territories and Plenty of Opportunity for Growth
A sure-fire way for entrepreneurs to successfully evaluate franchising opportunities is by studying the lists that industry analysts and trade publications create. The Franchise Times Top 200+ List is a highly regarded source of information, and, once again, the ComForCare home care franchise is on that roster of heavyweights.
"There is an overwhelming number of franchises to review for someone just beginning to think about owning their own business," said Phil LeBlanc, vice president of franchise development. "When you can turn to a trusted source like Franchise Times and get a lot of basic information about a brand, that's a huge time-saver. We are very pleased that the magazine, along with many other industry evaluators, continues to showcase ComForCare as the strong and growing brand that it is."
How ComForCare Home Care Made the List
The Franchise Times team crunches a lot of numbers to pull this annual compilation together:
In a five-month research process, they evaluate systemwide sales, which includes franchise and company sites, based on the previous year's performance.
They plug those figures into a database that began in 1999.
Then, they dive into company reports and publicly available data, including franchise disclosure statements and Securities and Exchange Commission filings for those that are publicly held.
"This is not a quick process, and that's exactly why the information Franchise Times provides its readers is so valuable," LeBlanc said. "As a potential business owner, you want to see not only how a brand is doing now, but also its history and a window into its future. We believe the ComForCare in-home care franchise story is strong from a historical standpoint, as well as in what our future holds."
Multiple Differentiators Boost Brand's Profile
ComForCare franchise owners benefit from training, ongoing operational support and a wide array of products and services that help them stand out in their local market.
"Our care enhancement programs include DementiaWise®️ Joyful Memories®️ and Meaningful Activities, which are absolutely transformational," LeBlanc said.
DementiaWise is a comprehensive approach to care for people with Alzheimer's disease or other forms of dementia that focuses on accentuating the positive by supporting and encouraging remaining skills and abilities. Joyful Memories is an interactive singalong activity that uses the power of music to create connections and positive outlets for emotional expression. Meaningful Activities are based on the client's interests, hobbies, skills and abilities that provide joy and purpose in their life.
"These are just a few of many ComForCare services that have helped improve the lives of seniors and others around the country while also giving people the opportunity to start their own business and experience financial freedom."
ComForCare is a successful, multifaceted business offering peace of mind and improved quality of life for aging adults and their families by providing support with everyday tasks and holistic care enhancement programs.
Learn More About the ComForCare Franchise Opportunity
For in-depth details about the ComForCare franchise opportunity, download our Free Franchise Opportunity Report. You also can learn more by visiting our research pages.