Top 5 Reasons to Consider Home Care Assistance for Older Adults
Posted: in
Aging , Caregiving , Healthy Living , Home Care Planning , Safety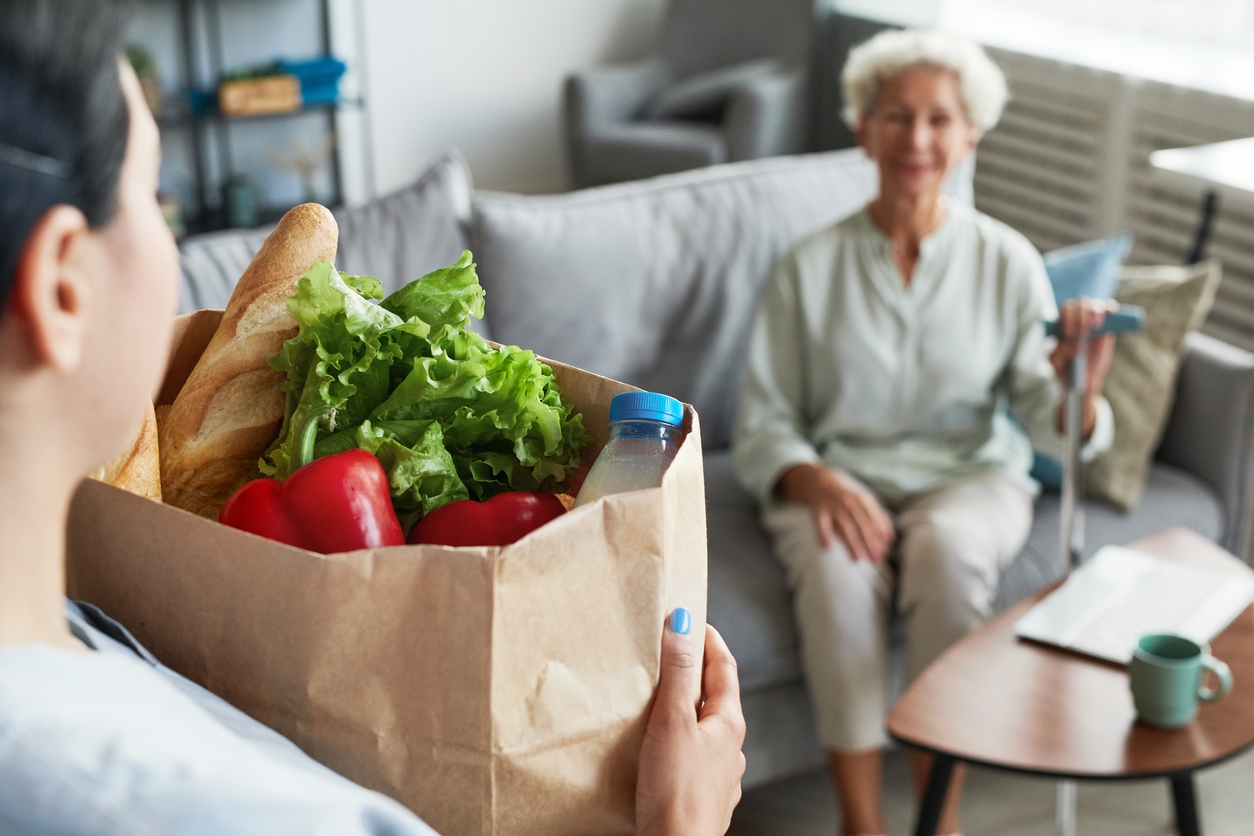 If you have an aging family member, chances are high that they want to continue living at home for as long as possible. Living independently in a familiar community can have numerous benefits for older people, including greater satisfaction with their quality of life and mental health. But reaping these rewards takes careful planning—after all, a lot goes into properly caring for the elderly.
For older adults to live at home safely, many require the help of family and friends, dedicated in-home caregivers, or a combination of both. If you're concerned about a loved one's ability to thrive as they age in place, this guide will help you understand some of the major factors that go into home help for the elderly. That way, you can make the best decision for you and your family.
Top 5 Elder Home Care Needs to Consider
Not every person over 65 requires every form of assistance we'll talk about today. However, the more planning ahead you can do, the better. As people age, the level of care they need may also change, and early preparation is key to making home a safe and healthy place for them to be.
Use this guide to plan ahead and determine if you'll be able to meet all of your loved one's care needs, or whether your loved one needs home care services.

Mobility & Transportation Services
It's fairly common for older adults to face mobility problems, and there are quite a few reasons behind it. These can range from the natural changes that come with aging to ongoing health issues, changes in our senses, and the effects of certain medications. Sometimes, it's simply because we're not as active as we used to be.
Some everyday mobility challenges include having a hard time walking, struggling to stand up from a chair, or difficulty reaching for objects. But maintaining mobility is vital for overall health, well-being, and self-confidence. That means caregivers may need to assist seniors with:
Getting in and out of beds, chairs, cars, etc.
Using mobility aids or navigating the home & outdoors in a wheelchair
Safely ascending and descending stairs
Going out to medical appointments and social engagements
Making home modifications like widening doors, installing grab bars and handrails, removing trip hazards, decluttering, improving lighting, and maintaining flooring.
Planning & Making Meals
As people age, they face new challenges when it comes to getting the essential vitamins and nutrients they need. These barriers can be particularly challenging for older individuals due to factors such as age-related physiological changes, limited mobility, financial constraints, and social isolation.
To help seniors overcome these barriers and maintain adequate nutrition, it is essential to provide support and resources, such as meal preparation, nutrition education, and social engagement opportunities. Family members and caregivers can play a crucial role in addressing these challenges and ensuring that seniors have access to a nutritious diet. As a caregiver, you may need to:
Plan and prepare meals for the week
Cook nutritious and delicious meals
Shop for groceries and ensure an adequate supply of healthy food options
Implement strategies to promote adequate food and water intake
Oversee mealtimes to foster safe and enjoyable eating experiences
Collaborate with healthcare providers to understand nutritional needs and avoid interactions with medications or health conditions
Housekeeping for Seniors
As mobility needs change, so too does the ability to safely take care of many chores around the house. From lawn care to laundry, your aging loved ones may need help maintaining a clean, hygienic, and hazard-free home environment.
Light housekeeping for seniors may involve assistance with tasks such as:
Dusting
Sweeping and mopping
Vacuuming
Dishes
Cleaning bathrooms and kitchens
Doing laundry & changing bed linens
Taking out the trash

Personal Care & Help with Activities of Daily Living
If you've noticed changes in your loved one's personal hygiene or grooming habits, it may be a sign that they need home care assistance. This can be one of the most difficult aspects of family caregiving, as older adults may feel frustrated or embarrassed to ask for help. That's where hiring a caregiver can be especially helpful.
Home caregivers are trained to help seniors with personal care, including bathing, dressing, grooming, and toileting, all while upholding their dignity and sense of independence. These duties may include:
Shaving
Dressing and undressing
Washing and brushing hair
Using and cleaning continence aids
Maintaining a skincare routine
Keeping up with oral hygiene
Mental Health & Well-Being
If you decide to take on the role of family caregiver, you'll be a vital part of their overall health and wellness. From helping them stay engaged in social activities to coordinating their care plans across different healthcare settings, you'll be a critical touchpoint for their engagement.
Each aspect of home care already mentioned feeds into a person's overall wellness. For many family caregivers, the attempt to do it all—whether that's medication reminders, activity planning, housekeeping, meal planning, or any combination—leaves them unable to take care of their own needs. That's where an in-home caregiver can help.
Understanding the Realities of Caregiving
Sometimes, in order for your loved one to live their best life at home, outside help is the right option. It's crucial to be realistic about the full and future extent of your loved one's needs—and your ability to meet them. Home care agencies like ComForCare can adapt to family caregivers, providing as much or as little assistance as required.
If you'd like help on certain days, for a short period of time, every day, or around the clock, ComForCare has a caregiver ready to meet those needs. We can help fill the gaps, becoming a trusted member of your loved one's care team. Many of our locations even offer remote patient monitoring for older people with chronic conditions or who simply need daily wellness check-ins.
We can provide a number of services to help an older person in your life, including but not limited to:
Senior housekeeping services
Bathing services for seniors
Senior companionship
Dementia care
Short-term care (Respite care)
Geriatric care management during transitions of care
Get Help Exploring Your Home Care Options
No two people have the same care needs, family dynamics, and personal preferences when it comes to receiving the support and services they need. That's why ComForCare prioritizes personalized care plans, flexible scheduling, and caregiver matching. With ComForCare, you can rest assured that your loved one has the exact level of care they need, with the help of a caregiver who is truly interested in helping them thrive.
If you're looking for a little extra help or full-time in-home care, we invite you to get in touch with us today! We're always here to answer your questions, 24 hours a day, 7 days a week.
---
Find Your Perfect Caregiver at ComForCare
ComForCare has over 200 locations throughout North America, making it easy to find the ideal caregiver for your loved one. Since 1996, we've been providing world-class home care to people in need, helping them live their best lives in the comfort of home. Call us today to ask any questions you may have about our services, or find your nearest location to get started!