How Do I Know if My Elderly Loved One Needs Home Care?
Posted: in
Aging , Home Care Planning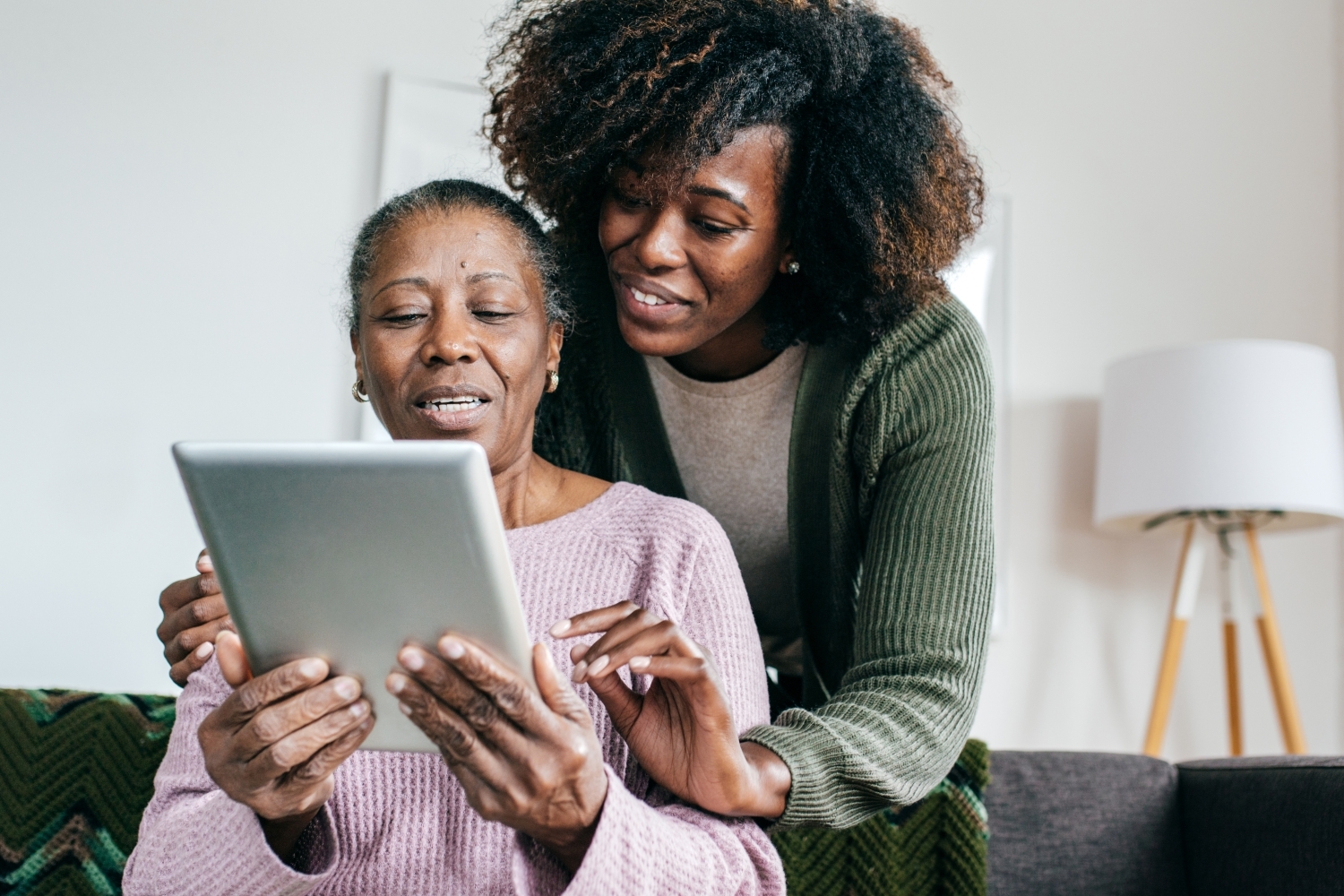 Retirement age can be a wonderfully fulfilling time for most adults, a time when they can live happily pursuing new goals and dreams with self-reliance. That said, as the years go by and bring about physical and mental changes, it's common for our aging loved ones to need a helping hand maintaining that independence. But how do you know when that time comes? At what point do senior home care services become necessary?
Our older parents, spouses, and relatives may not always tell us when they need extra help. Whether they're worried about losing their independence or simply don't want to worry us, they don't always ask for the help they need. That's why we're here to talk about some of the most common signs that it's time to talk about hiring some additional help for an elderly loved one.
You're Noticing Changes in Their Appearance
A change in your loved one's appearance or personality is one of the earliest red flags for many families. While it's normal for older adults to take one or two fewer showers than they did in their twenties, a disheveled appearance or noticeable change in their personal hygiene routine could indicate that they need assistance. Similarly, any new unsteadiness in walking or moving around the house could mean that they need a helping hand.
If you notice that they're losing weight or have an empty fridge or pantry, they may be struggling to get the nutrition they need. Struggling with meals is another sign that an elderly relative needs assistance. An in-home caregiver can help out with cooking and ensure that their clients are getting balanced, healthy meals throughout the day.
They're Experiencing More Frequent Memory Problems
Occasional forgetfulness is a natural part of being a human being, especially as we get older. However, if that forgetfulness starts interfering with everyday life, it's best to start thinking about bringing in some additional help. Take note if your loved one is forgetting to pay their monthly bills, missing appointments, or forgetting to take medicine. A professional caregiver can help them keep track of the important things by providing helpful reminders.
They Need More Help with Physical Activities
One of the biggest services that senior home care provides is help with day-to-day activities. But what is the threshold for needing help? You might notice that your loved one is falling behind on light housekeeping chores, such as washing the dishes, putting up laundry, or vacuuming/sweeping the home. If these tasks are a source of confusion, uncertainty, or stress, in-home care can provide relief.
They No Longer Feel Comfortable Behind the Wheel
If your loved one lives in an area where driving is a necessary part of daily life, they may also benefit from home care when it's no longer safe for them to drive. This may also be true if public transportation becomes too difficult to navigate alone. In-home caregivers can transport clients to doctor's appointments, the grocery store, social activities, or wherever they need to go to live an active life.
They Are Dealing with Minor Health Issues
Safety supervision is a major reason why many families choose in-home care. Whether your loved one is recovering from illness or injury, needs help with maintaining personal hygiene, or has a condition such as arthritis that makes daily life difficult, ComForCare is there to ensure their safety.
We provide fall risk assessments and home safety checks as part of our personal care services. Our caregivers are also trained to ensure that clients are following any care instructions from their doctor, including providing medication reminders.
You're Feeling Increased Stress or Burnout From Being Their Primary Caregiver
Caring for an elderly loved one can be extremely rewarding, but also extremely taxing. Because you're likely to experience emotional stress on top of the physical labor of care, you're also much more likely to experience caregiver burnout. But at ComForCare, we believe that to be at your best to care for someone else, you first have to take care of yourself.
Sharing caregiving duties with a professional can give you the time to get the much-needed rest that you deserve. This will help you pursue the important things in your life while also giving you the bandwidth to be a better carer for your loved one. Plus, our caregivers can be an added light for clients who may be struggling with feelings of loneliness or isolation, serving as one more meaningful connection to help them thrive.
Start the Conversation About Home Care Today
Discovering the right time to hire help for your elderly loved one doesn't have to be a decision you make in one afternoon. And it isn't one that you have to make alone. When you call ComForCare, we'll discuss your loved one's needs on a personal, individual level to ensure that they receive the exact amount of care that they need.
Request a consultation today to get started and find out how home care services can help older adults live a life of independence and fulfillment.
ComForCare: Senior Care in the Comfort of Home
ComForCare is a proud member of the Best Life Brands family of companies, helping older adults retain independence, dignity, and happiness in their golden years. If you're not sure whether it's time to hire assistance for your loved one, reach out to your local representative for a no-obligation consultation.