Can I Afford In-Home Care for My Loved One?
Posted: in
Aging , Finances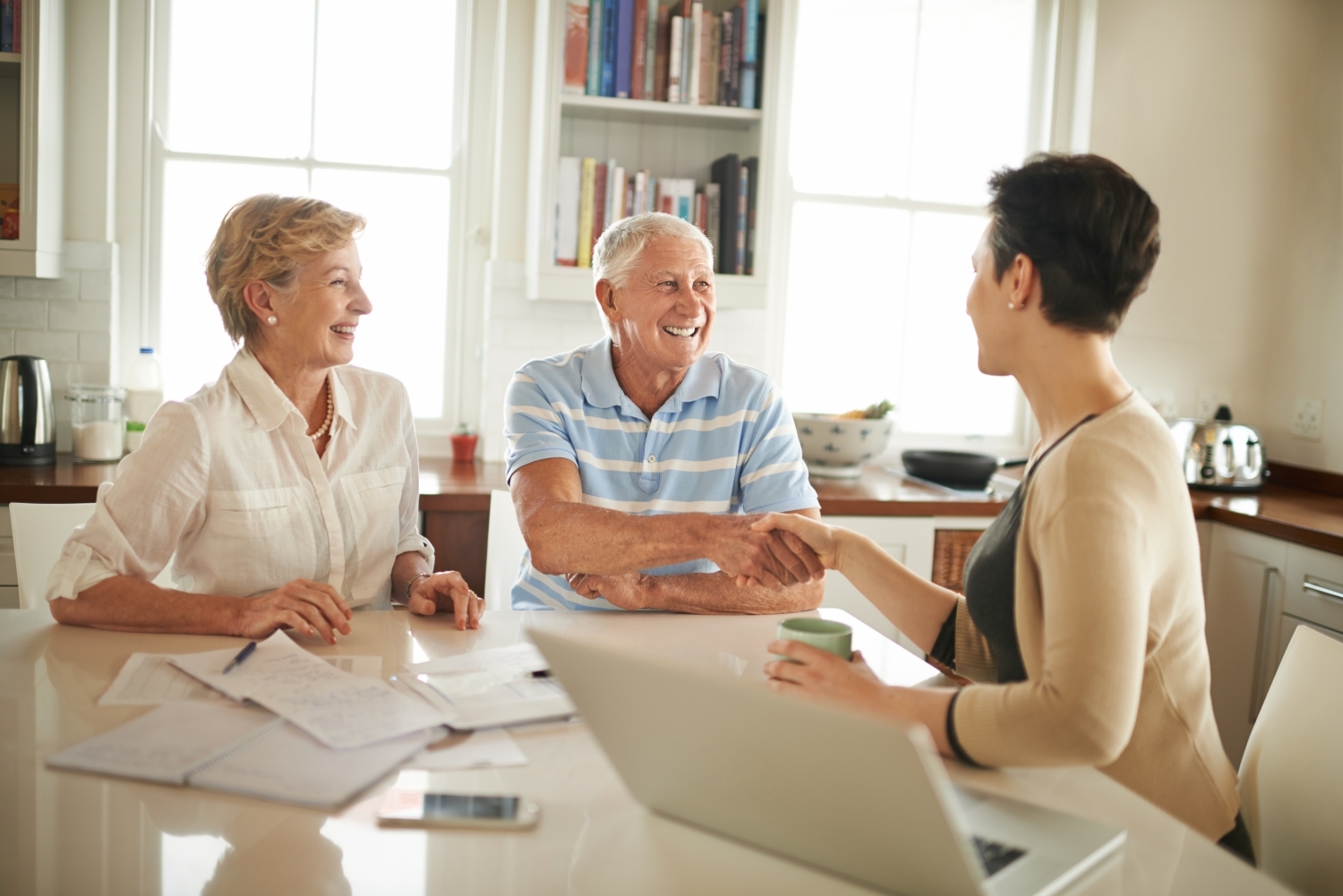 If your loved one turned 65 in America today, they have almost a 70% chance of needing long-term care services of some kind in their lives. In-home care services are quickly becoming the preferred choice of older adults because they allow them to maintain independence and comfort in their own homes. But before many people even think about searching for the best senior home care service, they're stopped by one worry: Can I afford in-home care?
We've talked before about financing in-home care, but this time we're going to take a closer look at different ways you can fund the support your loved one needs. In-home care is generally one of the more affordable senior care options, and with ComForCare, it's also one of the most flexible! So let's dive into some of the resources available to families seeking care.
Veterans Benefits
If your loved one served in the US military, they and their surviving spouse may be eligible for additional pension benefits. Wartime veterans over the age of 65 who meet certain eligibility requirements can apply for an enhanced or special monthly pension to supplement their regular VA or Survivors Pension.
The Veteran-Directed Care program is set up specifically for Veterans who need personal care services of the type that ComForCare provides. These include fixing meals, bathing, dressing, and more. It's a way for Veterans to continue living at home on their terms, whether we're providing full support or assisting an established caregiver who needs a helping hand.
Long-Term Insurance
Long-term care insurance is sometimes called senior care insurance—it's an option that most of us should be thinking about if we haven't already! These policies go into effect when the person covered begins needing help with activities of daily living (ADLs), such as:
Bathing, showering, and using the toilet
Dressing and grooming
Walking
Eating
Standing up and sitting down
If your loved one has a long-term insurance policy, it will reimburse most services that they will receive from a home caregiver. Generally, they would need to have a policy in place before age 75 to take advantage of this coverage. Most people purchase it in their 50s or 60s for this reason.
Workers Compensation
Sometimes, workers who are injured on the job need permanent assistance with ADLs. Whether they're seniors or not, they too can benefit greatly from in-home care. In some cases, when the need for ongoing care arises from a work-related injury, an employer may be responsible for paying for that care. If you are receiving compensation for a work-related injury, this is certainly an option to consider.
State laws and requirements vary, so you may benefit from speaking to an attorney to help determine your eligibility.
Life Insurance
If you or your loved one have been contributing to a life insurance policy for at least 10 years, you can use that built-up value as a source of income to pay for home care. You have several options for tapping a life insurance policy:
Borrow from the policy in the form of a loan
Withdraw only what you paid in premiums (your cost basis)
Cash-out the policy entirely
We recommend speaking to a financial advisor to determine the best option for your situation, including tax considerations.
Reverse Mortgage or Home Equity Loans
If you own a home but think you might sell in the next 10 years, you can take out a home equity loan or line of credit against it. There are no restrictions on what you can use your equity credit line to cover, meaning it can help you pay for in-home care services.
Reverse mortgages are a similar option to consider, best for people over 62 who don't foresee selling their home in the near future. They allow you to convert a portion of your equity (up to 74% of the home's value) to cash with no monthly payments.
Both of these options come with pros and cons. A financial advisor can help you shop for the best credit terms and make the right decision for your family.
Annuities, Investments, and Savings
Talk to your loved one about their long-term savings to see what they have planned for. Retirement accounts, savings accounts, annuities, and investments can all be used to self-fund in-home care in retirement years.
Perhaps most attractive is a deferred annuity. Several annuity options can be purchased with contracts that pay out a higher monthly benefit if and when long-term care becomes necessary. Those benefits are also tax-free, making long-term care annuities an attractive option for many.
Of course, time and forethought are prerequisites for these options. But if they're available to you, don't overlook the potential benefits of tapping into a Roth IRA, savings account, or stock portfolio to pay for care.
Explore Your Options with ComForCare
At ComForCare, we're committed to helping senior adults preserve their dignity and quality of life. That means offering flexible, tailored solutions that meet individual needs. Together, we can create a personalized plan that only covers what you need, and we'll help you explore all of your financial resources and options so you can focus on living your best life.
ComForCare: In-Home Senior Care Services Families Can Afford
ComForCare is a proud member of the Best Life Brands family, providing home-based care that prioritizes dignity, independence, and quality of life. We believe everyone deserves to age in peace and comfort. That's why we have over 200 locations throughout the US and Canada with flexible options, dedicated experts, and compassion at every level. Find care close to you and start your journey today!