Does Medicare Cover Home Care Services? Paying for In-Home Care
Posted: in
Home Care Planning , Finances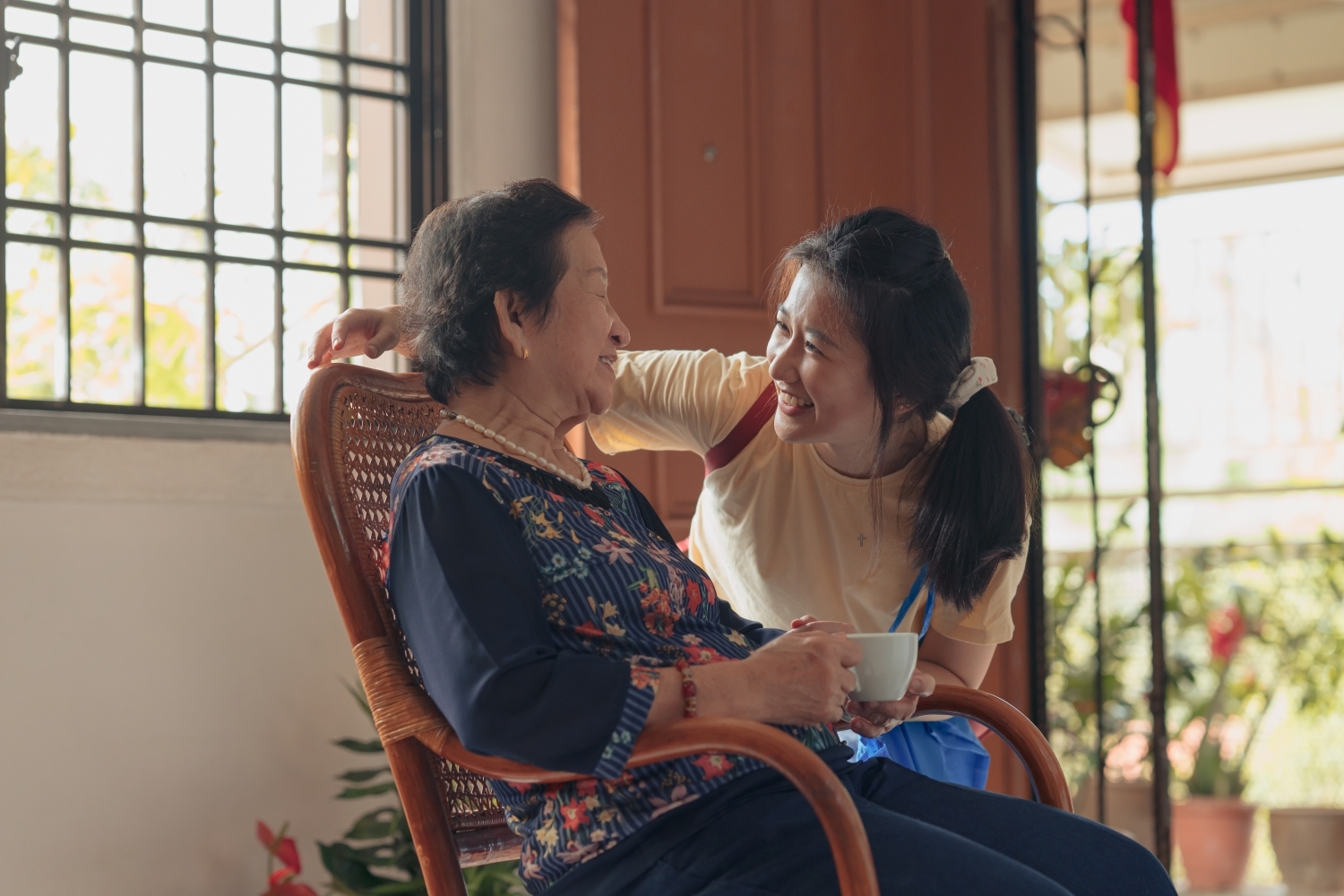 Finding a home care service for yourself or an aging loved one is one of the most important decisions you can make. Over three-quarters of adults want to age in place, and you want to ensure that you're receiving the highest level of care. But in this time of transition, one aspect of the senior care search tends to weigh heavy: the cost.
At ComForCare, we understand that financing care is one of the most pressing concerns families have during this process. That's why we've created this guide with several frequently asked questions about affording in-home care.
What In-Home Care Services Does Medicare Cover?
Medicare eligibility can be quite limited when it comes to home health services. Part-time or intermittent home health aide services are listed as eligible home health services. However, you must meet all of these criteria to qualify:
You are under a doctor's care, and care services are created and reviewed regularly by that doctor.
A doctor must certify that you need:

Intermittent skilled nursing care other than drawing blood, OR
Physical therapy, speech-language pathology, or continued occupational therapy services.

You must be homebound.
Of course, not all seniors who need a helping hand also need skilled nursing care. That's where home care services come in. We can assist with daily living activities for seniors who need it, even if they aren't homebound or need regular at-home medical care.
What is Skilled Nursing Care and How is it Different from Home Care?
Home care services like ComForCare help with eating, dressing, personal hygiene, shopping, cleaning, and more. The care is non-medical and intended for older adults who need a helping hand around the house for their safety.
Skilled nursing care can provide these services as well, but the key difference is that medical care is also involved. A doctor can prescribe home health care and determine if you or your loved one requires such services.
Does Medicare Reimburse Home Care Service Provided by Family Members?
Medicare does not cover any care unless it is provided by a licensed caregiver. That's part of what makes finding a home care provider an appealing option. Taking care of someone—even someone you love—is labor for which you don't receive compensation without certification. While paying for home care may seem intimidating, it can save you a great deal in the long run. Here's How:
Decreased chance for your loved one to experience falls or condition complications, preventing hospital expenses and pain.
Decreased need to take PTO or leave work to provide care.
Fewer costs related to your own health and stress levels.
Is Home Care Affordable Compared to Other Senior Care Services?
Believe it or not, home care tends to be the least expensive senior care option available. According to the Genworth Cost of Care Survey, the average national cost of a private room in a nursing home was an astronomical $108,405 in 2021. Assisted living facility costs, meanwhile, came in at an average of $54,000 for the same year.
While home care costs vary depending on the person's specific needs, they typically fall below these numbers. Plus, you get the advantage of receiving high-quality care in the comfort and dignity of your own home—not competing for space in a basic or shared facility room.
How Can I Get Help Paying for In-Home Care Services?
Financing home care for yourself or a loved one can, understandably, feel impossible at first. If so, you're not alone—up to 41% of Americans over 50 don't believe that they will be able to stay in their current home and community. But at ComForCare, we hope to change that.
We offer flexible home care options, from full-time to part-time care. Our caregivers can start by filling in gaps when family members are handling other obligations like work. If your family's needs change, we can always work with you to change the schedule. We're also happy to share resources for financing care, which may include:
Long-term insurance
Workers' compensation
Life insurance
Reverse mortgage or home equity loans
Annuities, investments, and savings
Bottom Line: Home Care is a More Realistic Option Than You Think!
Respecting the wishes of your loved ones isn't impossible. At ComForCare, we work with each family to create a top-quality home care plan that won't cause an undue financial burden. Even if you're just beginning your journey to in-home care, call us at (800) 886-4044 today to ask us anything, 24/7. We're ready to help you find the perfect caregiver!
ComForCare: Helping Seniors Live Their Best Lives
ComForCare is a proud member of the Best Life Brands family, providing the highest level of care with the highest level of independence. We believe everyone deserves to age in peace and comfort. That's why we have over 200 locations throughout the U.S. and Canada to serve communities across North America. Find care close to you and start your journey today.