Keeping Older Adults Active During COVID-19
Posted: in
Caregiving , Healthy Living , Activities and Lifestyle , Fall Risk Management , Safety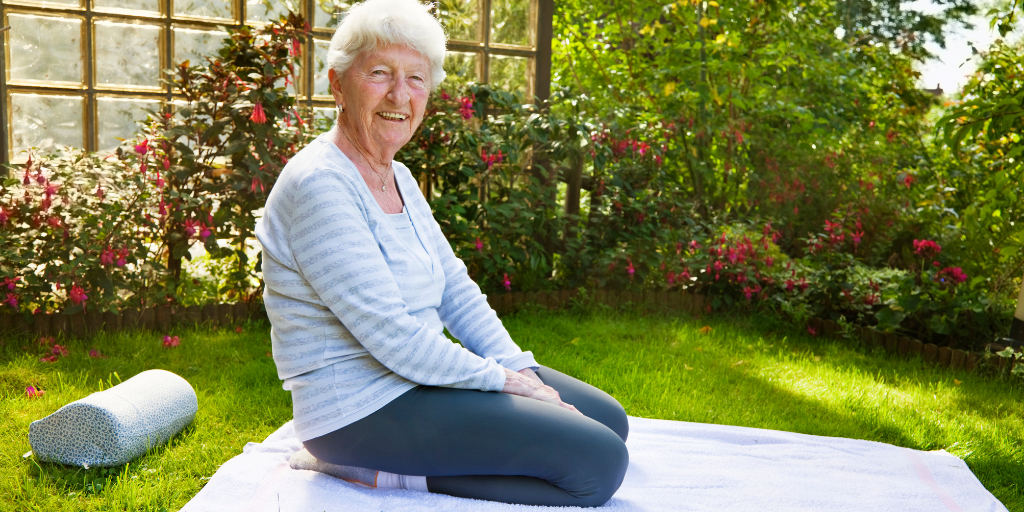 Older adults are a group that has been hit hard by COVID-19. They are at a
higher risk
of experiencing serious effects from the virus, and, in an attempt to keep residents safe, many senior living communities have vastly restricted social activities. While limiting interactions with other people is an important precaution for high-risk individuals, it has left many seniors without their typical forms of exercise.
Physical activity is incredibly important for older adults. In fact, regular physical activity is
one of the best things
seniors can do for their health. While the Centers for Disease Control and Prevention (CDC) encourages older adults to move more and sit less, this can be hard to accomplish during the pandemic which has kept many seniors confined to their own homes.
Older adults can still stay active during the pandemic, despite the numerous restrictions and changes. Today, we will explore some of the ways that older adults can exercise right now.
Outdoor Exercise
Even with limited community activities and quarantine, outdoor exercise is allowed. Getting outside has many benefits aside from physical activity, but it is an excellent way for seniors to stay active. Some outdoor activities seniors can enjoy include:
Walking
Biking
Light hiking or trail walks
Outdoor yoga
Gardening
Follow-Along Videos
While exercising outside is great, it's not always feasible for seniors who live in colder climates or don't have assistance to go outside. Fortunately, there are also many ways older adults can stay active from the comfort of their own homes. There are several types of instructional videos online that older adults can follow for an indoor workout. Simply search the internet, specifically YouTube, for a free workout video of your preference. You can even add "older adult" for some tailored options. If you or your loved one doesn't use the internet, there are DVDs with similar content.
Some follow along workouts to look for include:
Bodyweight strength training
Yoga or chair yoga
Pilates
Tai Chi
Virtual classes
Dancing
Other Ways to Move
In addition to the classic exercise types, there are many alternative ways seniors can get moving without much impact. One idea is arts and crafts. Even with limited mobility, older adults can participate in crafts that involve a little movement, such as painting. Others include:
Cleaning or organizing
Playing musical instruments or singing
Making sure to get up and move/stretch every hour
Cooking or baking
Stay Active and Safe
Of course, it's important that older adults stay safe while being active. Seniors should still be mindful of social distancing while exercising during the pandemic. Additionally, they should check with a doctor before doing any new exercise to ensure it's safe for them.
ComForCare is committed to helping your seniors stay active and healthy, especially during these tough times. We always take the time to understand your unique challenges and help you enjoy the highest quality of life possible. No matter what level of assistance you or your loved one needs, ComForCare is here to help. Find your perfect caregiver
HERE
.