Talking About In-Home Care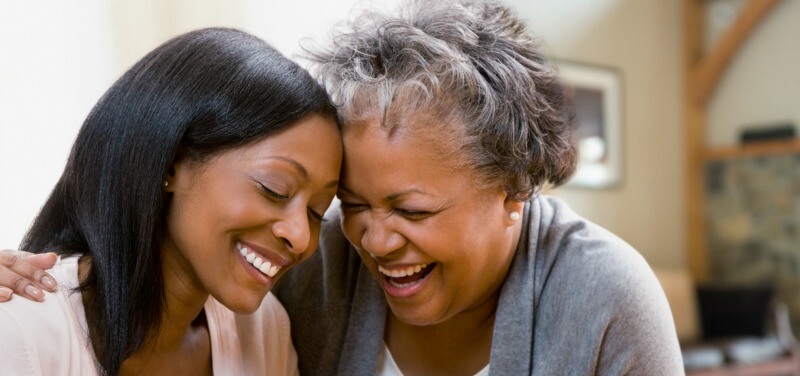 You've noticed signs that your parent or other family member needs assistance at home, but the thought of discussing it with them is upsetting and distressing.
When is the best time to talk about home care assistance? How do you talk about it without hurting their feelings? Is it even possible to have a positive discussion about it?
---
Proactive Conversation
While it can be difficult to talk to loved ones about home care, putting off the conversation could mean risking an emergency situation such as an accident or illness. It's important to have the discussion before an incident occurs. Start the conversation with your loved one in a casual way, opening them up to sharing their needs and their desires regarding home care and their future.
---
Home Care Advantage
In many cases, your older loved one knows that they need help with home care tasks, but may be uncomfortable asking for assistance. He or she may feel that asking would be an imposition, or may be concerned that the recommended course of action would mean losing the home and moving into a nursing home or assisted living facility. Suggesting home care assistance may actually be a welcome relief.
---
Home Care Discussion Tips
Here are some tips for talking with loved ones to make these conversations easier:
Start talking with your loved one now. You will have more time, more options and a better chance of helping them to stay at home if you address issues before they become serious problems. Your loved one may also avoid pain, limitations and hospital admissions by getting in-home help now.
Ask questions and listen. Share what you have observed and ask questions about what they think is causing problems and what they suggest for solutions. Listening is important, as older loved ones often feel cornered in these conversations and may become defensive if their opinions are ignored.
Talk as you would to any other adult. Do not patronize or speak to them like they're children. Approach them as equals, with respect and consideration, and you will get a much better response. You need your parents to work with you to find solutions.
Emphasize your desire to help your loved one stay independent. What older adults fear most is losing their independence. If they know you want to help them maintain their independence, they will be more likely to participate in finding a solution.
Provide reassurance and speak with compassion. Let your loved one know that you will still be around and that seeking home care assistance is not an attempt to replace your relationship. Home care assistance can ease the pressure on the whole family, which could help make it easier to enjoy one another's time, rather than worrying over home chores and safety concerns.
---
If you are interested in beginning service,
call ComForCare today at 800-886-4044.