The Cost of Keeping Caregivers and their Clients Safe During a Pandemic
Posted: in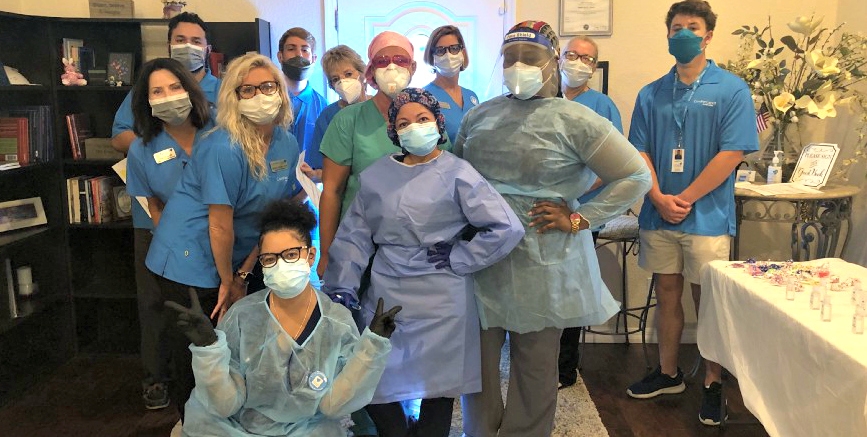 "I am not in a high-risk age group for COVID-19. But every day, my job is to care for someone who is," says Ines Zapata, a caregiver in the greater Orlando area.
According to the CDC, the risk for severe illness from COVID-19 among adults increases with age, with older adults at highest risk. That makes the health and safety of the caregivers who look after them all the more important. And it is the responsibility of those employing the caregivers to ensure they have the resources to do their job safely.
For Ines' employer, Cindy Gray, owner of ComForCare of Greater Orlando, she sprung into action in early March when coronavirus was just starting to infiltrate the United States. Cindy spent more than $20,000 on personal protective equipment anticipating needing it for the 66 caregivers she employs. As the virus began to take hold around the U.S. and elder care facilities went into lockdown, she then required that her caregivers get tested, even before it became a mandate in Florida for those providing care within a facility to get tested every two weeks.
Read the full article by Janice Pollard, Director of Marketing for Best Life Brands