Caregiving Careers with ComForCare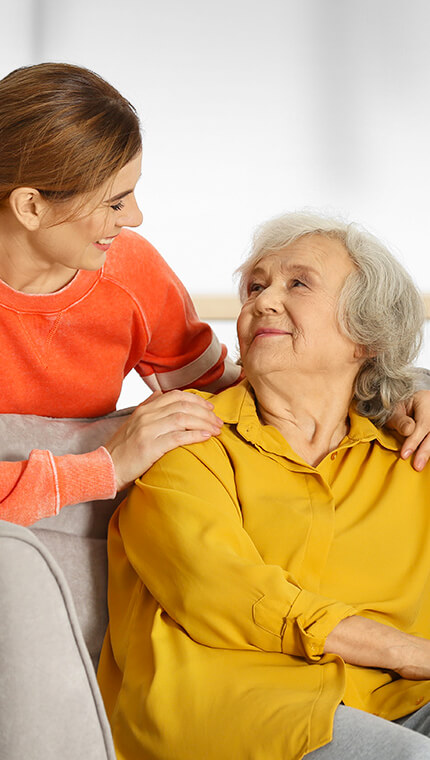 The ComForCare Caregiver Difference
As a Caregiver, you will have the opportunity to work with clients one-on-one in a home setting. Our individualized approach to care provides the opportunity to build a meaningful relationship with your client. Your day-to-day will include assisting them with their daily activities and providing care to encourage independence and help them stay safe in their own homes.
We work hard to match you with clients who are a great fit for your personality, skills, lifestyle and goals. By cooking a meal, connecting through music, gardening or even painting together, you will have the opportunity to leverage your interests to help your clients live their best lives possible.
ComForCare provides the necessary training and support to help you be successful and grow in your Caregiving role. Our specialized Alzheimer's and dementia care techniques provide you with the necessary tools to keep your clients at their best at every stage of dementia.
Not only does Caregiving provide the opportunity to make meaningful connections, but it also provides the opportunity for a flexible schedule. Whether you're looking to work full-time or just a few hours each day, we have opportunities to meet your needs.
Live your best life possible by helping others live theirs.
Your safety is our top priority. We provide COVID-19 training and personal protective equipment (PPE) to all employees.
---
We Tailor Our Care to Meet Our Clients' Needs
Some of the daily activities you may be expected to perform include:
---

Companion / Household Management
Provide companionship and respite services for family emotional support and motivation through conversation, encouragement, and recreational activities.
Perform homemaking activities which may include meal prep and assistance with feeding, light housekeeping, doing laundry and grocery shopping.

Personal Care
Provide assistance with personal care including bathing, dressing and grooming. May assist with ambulation, transfers, range of motion exercise and safe use of assistive devices such as wheelchair, walker, crutches or cane. Assist the client change of position, toileting, incontinent care, as well as assistance with feeding.

Transportation
Must have a valid drivers' license.

Medication Services
Assist with medications that the client self-administers
---
Your rewarding career starts at ComForCare.