Home Care and Senior Care personal assistance in Livermore, CA.
ComForCare in Livermore, CA, and nearby areas is a specialist in compassionate Home Care to take care of your loved ones.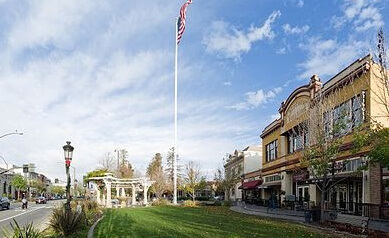 Home Care in Livermore, CA: Home Care Assistance for Your Beloved
ComForCare Home Care and Senior Care in Livermore impart care for Livermore seniors who live on their own or need assistance 24x7. Our Caregivers help seniors with their day to day tasks in their own home and provide them assistance in everyday activities like walking, cooking, taking medicine on time, cooking, dressing, laundry, shopping, grocery and so much more. Moreover, our caregivers provide companionship and much needed support to the seniors, which result in them being more healthy and carefree. We take pride in making our elderly population enjoy their old days to the fullest without worrying about how to manage the activities of daily living.
Stay safe at your house with the nationwide reputed Home Care Provider – ComForCare in North America.
In Livermore we provide seniors with caregivers for one on one support that allows them to live safely and independently in their homes. ComForCare provides Home Care for Seniors to support Optimal Wellness and Comfort in Livermore, CA
---
Some Facts about Livermore, CA
Livermore which was called Livermores, Livermore Ranch, and Nottingham in the past is a city in Alameda County, California, in the United States of America. With an approximate population of 90,189 in 2019, Livermore is the most crowded city in the Tri-Valley. Livermore is situated on the eastern edge of California's San Francisco Bay Area. The city has redeveloped its downtown district and is considered part of the Tri-Valley area, comprising Amador, Livermore and San Ramon valleys. (Source: https://en.wikipedia.org/wiki/Livermore,_California)
Livermore has about 91000 residents in 2020. 10% of the number of inhabitants in Livermore, CA are seniors. There are about 4,000 Veterans living in Livermore. As per the 2010 Census, Livermore is the third wealthiest midsize (between 65,000 and 249,999 people) city in the nation.
---
Home Care Services in Livermore, California
We are proud to offer the best possible home care and senior care services to our wonderful elderly population. Whatever you need, we are here for you. Whether it is a medication reminder or help with meal preparation, safety supervision or any help with activities of daily living, ComForCare allows clients to stay in their home and live the best life possible. Our personalized approach to care sets us apart. With the home care we provide, you and your loved one can live life on your own terms. Our comprehensive home care services include:
Whether your loved one needs assistance only a few hours a week or around-the-clock, our team is happy to help! Call (925) 243-7373 to learn more about the transition care services offered through ComForCare Home Care (Tri-Valley Livermore, CA).