Power of Thanksgiving - The Health Benefits of Gratitude
Posted: in
Healthy Living , Activities and Lifestyle , Holidays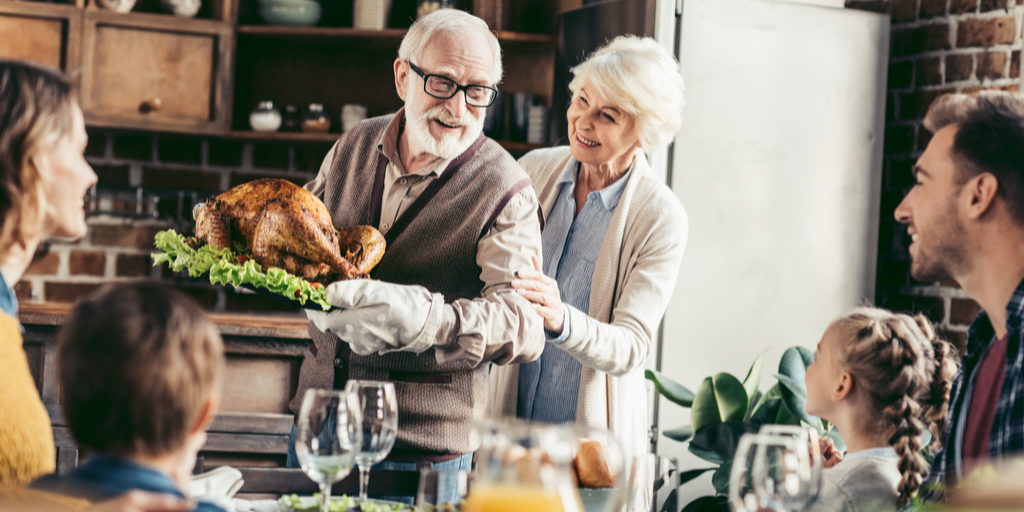 By Steve Toll, care enhancement specialist
I have extremely fond memories of Thanksgiving. What a wonderful opportunity to get together with friends and family and give thanks for all of the abundance we enjoy throughout the year. As a young boy, I always looked forward to seeing my relatives and enjoying the delicious holiday dinner with all the fixings, but as much as I enjoyed the wonderful homemade food, it is the memories of family stories and laughter that stay with me today. Through the years as life changes, these memories create a touchstone of safety and home.
This open-heartedness and joy supports our relationships and creates long-lasting connections. The feelings we experience during this festive occasion bring us together and have the power to unite us in expressing and receiving gratitude throughout the year. And, according to scientific research, we also experience profound health benefits!
According to a recent study, "Grateful people experience fewer aches and pains and report feeling healthier than other people. Also, grateful people are more likely to take care of their health. They exercise more often and are more likely to attend regular check-ups, which is likely to contribute to further longevity.
Gratitude also improves psychological health. It reduces a multitude of toxic emotions, from envy and resentment to frustration and regret. According to Robert A. Emmons, professor of psychology at University of California, Davis and a leading scientific expert on the science of gratitude, "the practice of gratitude can have dramatic and lasting effects in a person's life. It can lower blood pressure, improve immune function and facilitate more efficient sleep. Gratitude reduces lifetime risk for depression, anxiety and substance abuse disorders, and is a key resiliency factor in the prevention of suicide." Emmons believes gratitude works because it allows individuals to celebrate the present and be an active participant in their own lives. By valuing and appreciating friends, oneself, situations and circumstances, it focuses the mind on what an individual already has rather than something that's absent and is needed.
Gratitude is also associated with higher levels of good cholesterol (HDL), lower levels of bad cholesterol (LDL), and lower systolic and diastolic blood pressure, both at rest and in the face of stressful situations. Being grateful also has positive benefits on sleep quality. According to a study conducted in England with 400 participants, 40% of whom had sleep disorders, gratitude was related to having more positive thoughts, and fewer negative ones, at bedtime. This, in turn, was associated with dozing off faster and sleeping longer and better.
Giving thanks and expressing gratitude gives us joy and supports our relationships. Thanksgiving is a great opportunity to remind us of this important and beneficial practice of experiencing and expressing gratitude so that we can be inspired to continue this behavior all year long. Think about what gratitude means to you. Share the joy and Happy Thanksgiving!