How You Can Emotionally and Mentally Support Older Adults During the COVID-19 Outbreak
Posted: in
Caregiving , Activities and Lifestyle , Safety , Alzheimer's and Dementia , Covid19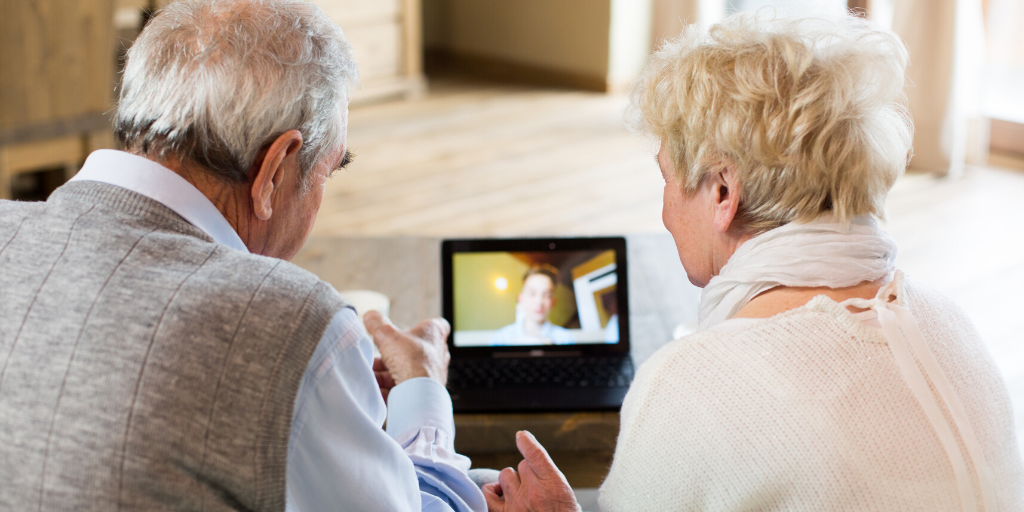 During this period of social and physical distancing, it can be challenging for people to stay connected to their friends and family. This is especially true for older adults. According to the
Centers for Disease Control and Prevention (CDC)
, those at high-risk for severe illness from the coronavirus (COVID-19) include:
People aged 65 years and older
People who live in a nursing home or long-term care facility
Moreover, among adults with confirmed COVID-19 reported in the U.S., 31-70% of adults 85+ and 31-59% of adults 65-84 years old require hospitalization,
according to the CDC
. So, even just a quick visit with your older loved one could open them to the possibility of contracting the coronavirus.
But how can you keep your bond strong during this time? Here are a few ways to help your older loved one stay emotionally and mentally well:
Chat over the phone or through video: Set a specific time every day to check in with your loved one. You can simply call them or see each other by using apps such as Facetime or Facebook Messenger. Go through your old photos, select a few, and share memories and stories from that time.
Take breaks from the news: Encourage your older loved one to check the news once a day on T.V. or online to discourage overstimulation and anxiety. Reading, listening and watching a constant stream about the pandemic can be unsettling.
Watch Tune in Tuesdays: During this time, ComForCare is providing live concerts featuring classic hits from the 30s to 60s. If seniors or caregivers have a Facebook account, show them how to "tune in" every weekday at 1 p.m. ET on the home office's Facebook page. It started out on Tuesdays, but we've moved it to every day.
Gain a new skill or hobby: Encourage your older loved one to learn something new. These can include watching Ted Talks, finding a new recipe online to try, or taking a paid class on websites like Udemy, Coursera or Lynda. Ask them to share what they learned during your scheduled calls.
Watch Netflix together: A free Google Chrome extension called Netflix Party allows you and your older loved one to watch shows and movies at the same time on the computer. It also allows anyone in your group to pause, play, fast forward and rewind the movies, so you're always at the same place with your loved one. There's also a side chat bar where you both can discuss what's going on in the movie or show. Learn how to add the extension on your computer.
During this time of uncertainty, it's extremely important that we band together and lean on each other, even if the way we support each other is a little different than before.