Home Care vs. Assisted Living: A Guide for Families of Seniors
Posted: in
Caregiving , Home Care Planning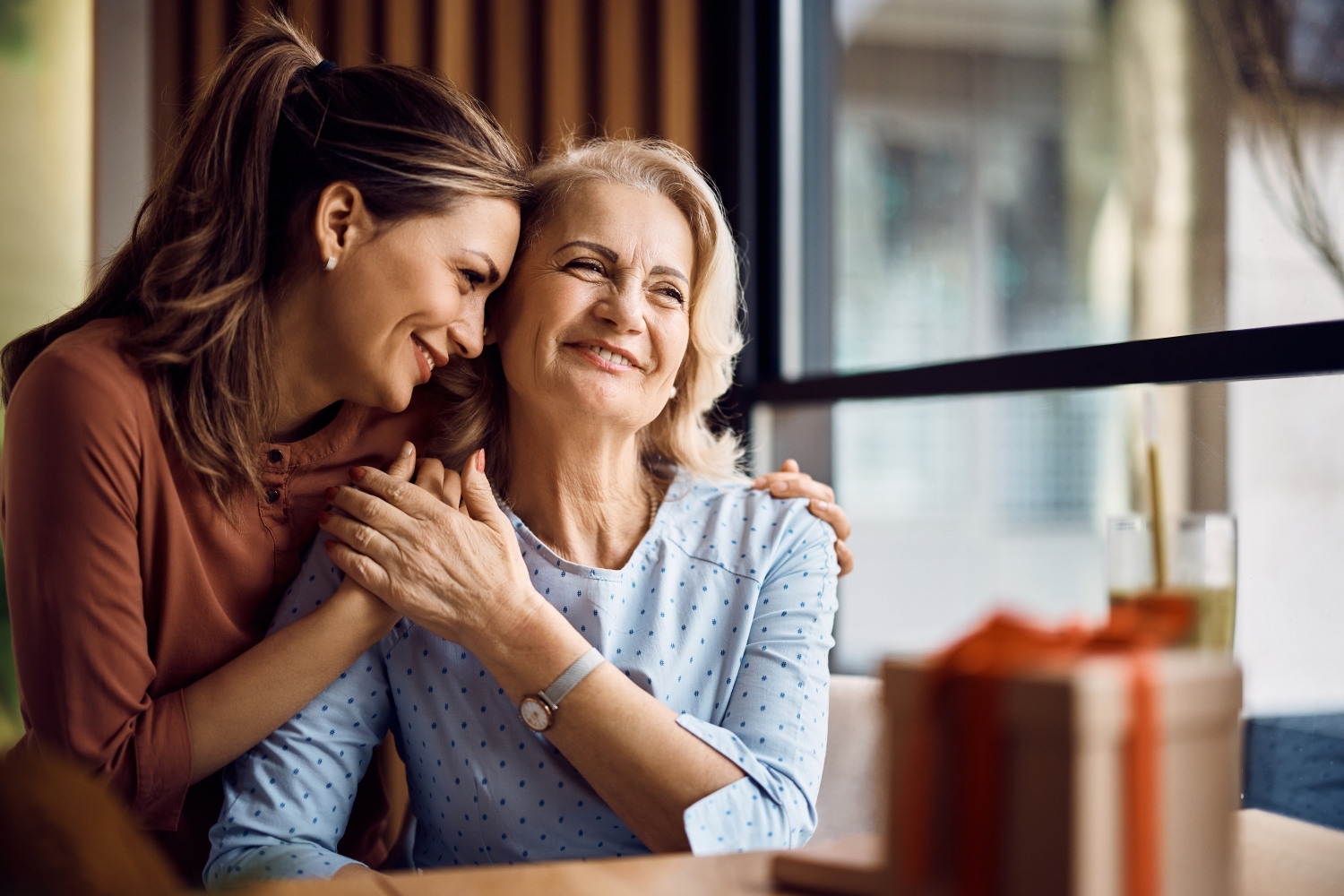 Making the decision about senior care for a loved one can be difficult. Not only do you have to determine that care is necessary—you then have to decide what kind of care to pursue. Usually, when it's no longer safe or possible for an older person to take care of themselves alone, the decision comes down to two options: home care or assisted living. But how do you decide?
Whether home care or assisted living is best isn't a one-size-fits-all decision. It's important to take your loved one's needs and their own feelings about the matter into account. But home care may be a more realistic option than you think—even if your family member struggles with dementia or another illness.
Let's talk about some of the considerations to make when choosing between home care and assisted living, and the benefits that home care can offer.
A Few Things to Consider
How Much Care Does My Loved One Need?
One of the major factors in your decision will be the level of care your loved one needs. It's important to be realistic about what they need help with and how involved you, as a family caregiver, can be. Their needs can range from assistance with activities of daily living to emotional support—so take several key areas of life into account as you assess:
Medical needs: will your loved one require extensive, specialized medical care?
Personal care needs: do they need help bathing, grooming, and/or dressing?
Social needs: are they in need of extra companionship or transportation to social engagements?
Cognitive health: will they need specialized dementia care?
Mobility & safety: is their home safe from fall risks and easy for them to navigate?
At ComForCare, we're here to help our clients come to terms with these needs and will recommend the most appropriate level of care suited for them.
The Difference Between Home Care & Assisted Living Care
In-home caregivers come to the client's home as often or as little as needed, from a few times per week to 24 hours a day. They provide personalized, non-medical care to their clients that can grow and change as their needs change. In doing so, they allow seniors the opportunity to live at home and in the communities they love, which a majority of people over 65 prefer.
At an assisted living facility, clients live on-site in private bedrooms or small apartments with shared common areas. Many facilities offer a range of services, so finding one to fit your loved one's needs is crucial if you choose to go this route. While the care and level of involvement is not as flexible or tailored, this option can be better for those who require a great deal of skilled medical supervision and care.
Benefits of Choosing At-Home Senior Care Services
Maintain Independence
Independence means different things to different people, but it's a key component of a person's identity and dignity. For some, it means remaining in the community they've spent so much time cultivating. For others, it means maintaining their beloved home and the possessions they've collected over the years.
Home care gives them the ability to stay independent and feel in control of their golden years while getting the assistance they need. Research suggests that older adults who have their needs met through home care report a higher overall satisfaction with life!
Caregiver Matching
One of the many benefits of home care is the one-on-one attention that a home caregiver brings to the table. At ComForCare, we go above and beyond to ensure that our caregivers are matched with clients that they can build meaningful relationships with. We don't just assign caregivers at random. Instead, we have a dedicated process for aligning your loved one's needs, preferences, and personality with the right person.
Relief for Family Caregivers
If you've been caring for a family member, you know that it can take quite the emotional and physical toll. Home care allows you to focus more on your relationship with the person you love while we take care of other responsibilities. Our caregivers are highly trained not only to provide daily assistance around the house but to coordinate care, provide transportation, prepare meals, and so much more.
Whether you need one day of respite care or a more long-term plan, we're here to help you be the best caregiver and family member you can be.
Safety, Comfort, and Perspective
Among the many services that home caregivers provide is safety—and with it, peace of mind. At the very earliest stage of your relationship, your caregiver will perform a comprehensive safety check of the home, minimizing fall risks, assessing accessibility needs, and more.
And because home care is so personalized and one-on-one, your caregiver will be able to watch your loved one's condition over time, looking out for any signs that medical intervention or extra care is necessary.
Choosing the Best Home Care Agency
When choosing a home care agency, it's important to seek one that offers flexibility to meet your needs and schedule, sets a high bar of excellence for its caregivers, and offers transparent, honest, and compassionate communication every step of the way. At ComForCare, we have over 20 years of experience doing just that, and we strive to meet and exceed these expectations every single day.
If you're not sure whether home care is right for your family, set up a consultation with your local ComForCare representative. We'll help you assess your needs and provide personalized recommendations to get the ideal care for the person you love.
ComForCare: Here to Support You Every Step of the Way
ComForCare has over 200 locations throughout North America, each proudly serving a vibrant community of older adults, people with disabilities, and their families. Whether you need in-home dementia care, personal care, or just a helping hand through a difficult time, ComForCare is here.