Alzheimer's Association Renews ComForCare's DementiaWise Recognition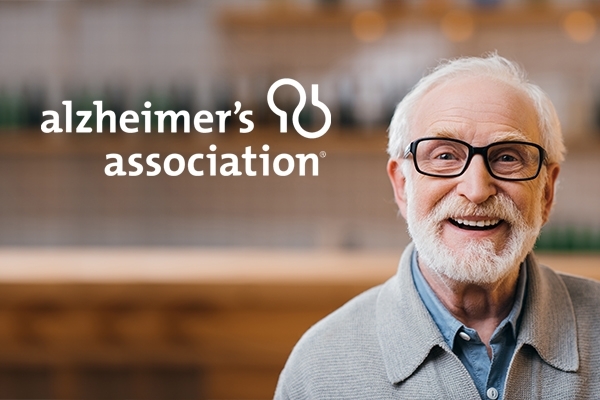 DETROIT (October 17, 2019) – The Alzheimer's Association® has renewed its recognition of DementiaWise®, a proprietary curriculum of best practices and activities for home caregivers to help care for clients with Alzheimer's Disease and other types of dementia, created by ComForCare, a premier provider of in-home care.
The DementiaWise care enhancement program was created to care for people with all types of dementia including Alzheimer's disease, Lewy body dementia, frontotemporal dementia and vascular dementia, and consists of a proprietary curriculum that keeps clients calm, engaged, happy and functioning at their best.
"ComForCare launched DementiaWise nearly six years ago because we saw a real need for our clients to feel supported while living with Alzheimer's disease and other forms of dementia," said Sean Kajcienski, chief operating officer of Best Life Brands. "Having the Alzheimer's Association recognize DementiaWise is an honor, and a testament that we are providing the best care possible to our clients."
DementiaWise is recognized by the Alzheimer's Association for incorporating the evidenced-based Dementia Care Practice Recommendations in the following topic areas: Alzheimer's and dementia, person-centered care, assessment and care planning, activities of daily living, and behaviors and communication.
To learn more about the DementiaWise program, visit www.comforcare.com//services/alzheimers-and-dementia-care.html.
About ComForCare ComForCare is a premier provider of home care services with nearly 200 independently-owned and operated locations in the U.S. and Canada helping older adults live independently in their own homes. ComForCare is committed to helping people live their best life possible and offers special programs for people with Alzheimer's disease and other forms of dementia. Founded in 1996, ComForCare was acquired by private equity firm The Riverside Company in 2017 and now is part of Best Life Brands, LLC, a multi-brand franchise parent company, which has plans for continued expansion of service brands across the continuum of care for aging adults. ComForCare operates as At Your Side Home Care in Houston. For more information, visit www.comforcare.com.
###
Media Contact:
Sarah Lofdahl
BizCom Associates
318.617.0362
sarah@bizcompr.com