Are You Washing Your Hands Right?
Posted: in
Healthy Living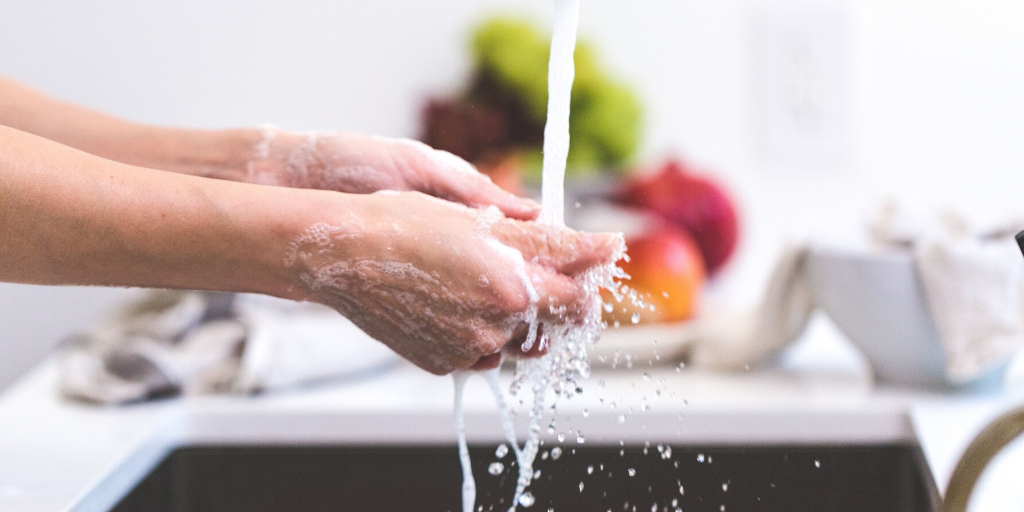 Handwashing is a key factor in preventing the spread of germs and in keeping you and your loved ones from getting sick. We've all been taught that we should wash our hands before eating, after using the restroom and after handling waste but were we ever taught the correct way? To make sure you're cleaning your hands the right way, follow these five steps put out by the Centers for Disease Control and Prevention (CDC).
Wet your hands with clean running water.

Lather your hands with soap by rubbing them together and make sure to get between your fingers, under your nails and the backs of your hands.

Scrub your hands for at least 20 seconds.

Rinse your hands under clean running water.

Dry your hands with a clean towel or allow them to air dry.
When deciding what temperature to use for handwashing, feel free to use either warm or cold water as the CDC states that the temperature of the water does not actually affect microbe removal. One note to be aware of when deciding what temperature to use is that warmer water can be harsher on your skin and the environment. Using soap to lather your hands is important as the ingredients found in soap help remove microbes, grease and dirt from your skin.
Scrubbing for at least 20 seconds also produces the friction needed to help remove these microbes. As a reminder to scrub for at least 20 seconds, the CDC recommends singing the "Happy Birthday" song twice while you scrub and then rinse.
Rinsing is necessary to help remove all of the microbes, grease and dirt that were lifted from the skin from scrubbing with soap. Again, feel free to use warm or cold water for this step.
Drying is an important final step in the correct chain to proper handwashing as germs are actually transferred more easily when hands are wet. In this step, you can either use a clean towel or allow your hands to air dry. To protect your hands from irritation, make sure to pat or dab your hands dry rather than rubbing them with a towel.
Now that you know the steps to proper handwashing and the science behind it, give it a try for yourself!
Our ComForCare Home Care caregivers are educated on hygiene best practices. Contact your local office to learn the many ways we can help you live your best life possible.