Top Home Care Services that Make a Big Difference for Seniors
Posted: in
Aging , Caregiving , Home Care Planning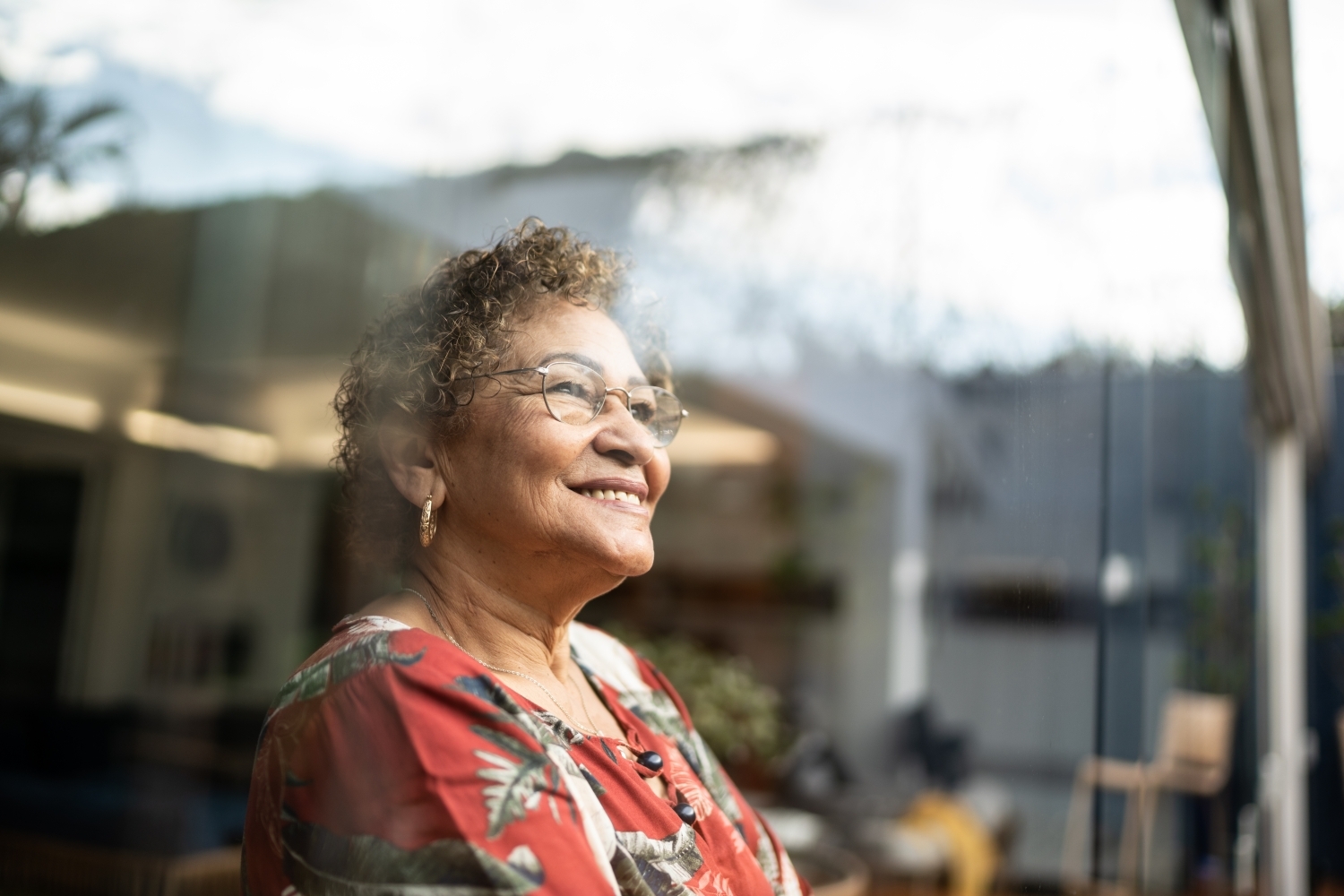 With each year that goes by, exponentially more Americans reach retirement age. And over half of those older adults will need some form of long-term care services and support. For many older adults and their families, the realization that they need assistance can be difficult to accept. Most seniors fear losing their independence and safety; as such, at least 88% find it very important to stay at home for as long as possible. But how can they age in place safely?
Aging in place comes with a unique set of considerations about home safety, activities of daily living (ADLs), mobility, nutritional needs, and more. Thankfully, robust and flexible home care services are available to help older people live at home longer.
If you've wondered whether home care services could help you or your loved one, this guide is for you. We're here to talk about some of the main care services that seniors need most to live a safe life at home and how ComForCare can help.
Who Needs Home Care Services?
People aged 65 and older have a 68% chance of becoming cognitively impaired or needing help with at least two ADLs. If you hear a loved one expressing these concerns or if you yourself are feeling them, you may want to consider home care:
Not feeling up to cooking meals
Having trouble getting up or down stairs to go to bed
Feeling worn out by tasks like laundry, vacuuming, etc.
Being uncomfortable or nervous driving to the grocery store, doctor, etc.
Finding it hard to keep up the same personal hygiene routine
How we Help Seniors Live at Home
Family members and close friends may be able to help with a few simple tasks, but the time and effort required can quickly add up. One study showed that seniors who received help with daily activities needed an average of 164 hours of help per month—about 5 hours a day. ComForCare's caregivers can help fill gaps to give informal caregivers a break or take over the majority of care. Whatever families need and prefer, we're there to help provide.
Mobility & Transportation
It can be all too easy for older adults to try and push through mobility issues until something catastrophic happens, like a fall. Whether it's sleeping on the couch to avoid the stairs to bed (interrupting quality of sleep) or avoiding certain foods in hard-to-open containers (interfering with nutrition), mobility issues can have a serious ripple effect on well-being over time.
But many of these issues can be prevented with help from a caregiver. Caregivers can provide support and balance while they're there, helping seniors stand up, sit down, and get around. They can also assess the home for opportunities to install mobility assistance devices and reduce fall risks for the times when they aren't there.
Caregivers can also provide transportation services to take the burden off of seniors who aren't confident in their driving ability anymore. Whether that means going to the grocery store, a social event, or a doctor's appointment, this service can help older people stay connected to and move through the world in positive ways.
Grooming & Personal Care
Personal hygiene is, of course, a very sensitive topic, and one that contributes strongly to our sense of self-worth and dignity. Many older adults are embarrassed to discuss their problems with bathing or toileting. That means it's incredibly important for a caregiver to establish a trusting relationship and be trained to find the root cause of discomfort.
For instance, a loved one may stop showering as often as needed. This reluctance could be related to any number of things: the physical sensation of water beating down may become uncomfortable, they may struggle to reach, or they may have a fear of slipping and falling. A caregiver can help identify the issue and find ways to make the experience more positive and bearable.
Light Housekeeping
Living in a clean environment has numerous health and wellness benefits. Of course, we expect that garbage and leftovers can attract disease-carrying pests and bacteria. But unkempt surroundings can also contribute to feelings of stress, fatigue, and anxiety. Mental health and physical health are both impacted when older adults can no longer keep up with tasks like vacuuming, washing the dishes, or dusting.
A caregiver can help stay on top of light household chores to keep the atmosphere fresh and healthy—and remove that extra stress from an older person's mind.
Nutrition Assistance & Meal Planning
You may not know it, but a person's nutritional needs change as they age. Seniors tend to require fewer overall calories, but more nutrients like protein, potassium, calcium, vitamins D and B12, and dietary fiber. At the same time, many seniors face challenges to getting all the nutrients they need. Whether it's having trouble getting to the grocery store, lacking the energy to prepare full meals, or struggling to chew or swallow, good nutrition can be difficult in older age.
Nutritional support is one of the most important services home caregivers can provide, even though it is often overlooked. Caregivers can prepare and plan healthy meals, work with their clients to determine foods they enjoy, and help ensure that eating is a positive experience all around.
Live Your Best Life with ComForCare
These are just a handful of the many services that ComForCare's caregivers provide to seniors who need help staying independent. From specialized services like Dementia Care to short-term Respite Care, there is a world of help available to families who need it. ComForCare's services can be personalized to your unique schedule and needs. So whether you need help once a week, every day, or anything in between, we're there to help your loved one thrive.
ComForCare: Award-Winning In-Home Care Services for Seniors
Proud member of the Best Life Brands family of companies, ComForCare has consistently won awards and certifications for workplace excellence. That's because we're dedicated to excellence in everything we do. If you've been searching for an in-home caregiver that will be a perfect match to you or your loved one's personality, preferences, and needs, find your nearest ComForCare location today!