Older Adults and Substance Use Disorders: It's Real
Posted: in
Aging , Caregiving , Healthy Living , Safety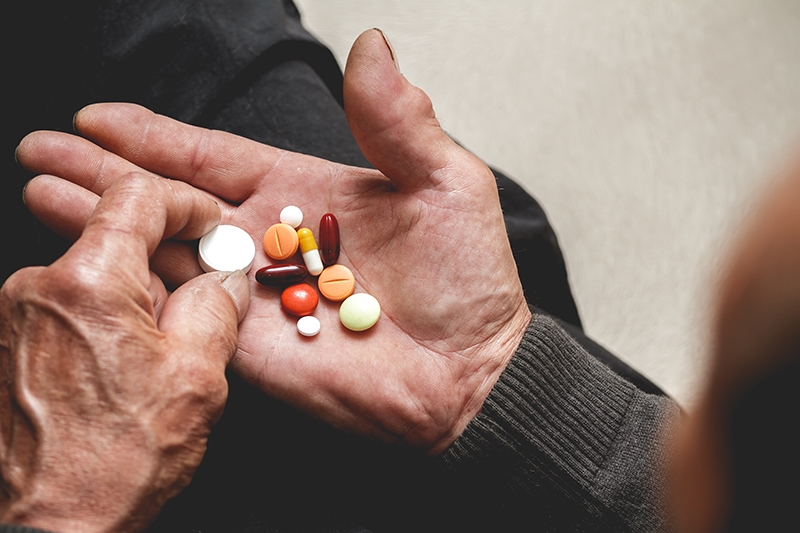 Although not as severe or prevalent as among younger people, substance use disorders by older adults (65+) is happening and can create an equally negative impact on the older adult and their family.
By the Numbers
According to the Substance Abuse and Mental Health Services Administration's 2015 National Barometer Survey, 0.4% of adults age 65+ were dependent on or abused illicit drugs in 2013. To specify, examples of illicit drugs are marijuana, cocaine and prescription drugs (pain relievers, sedatives, tranquilizers and stimulants). In the same survey, 2.2% of people 65+ were dependent on or abused alcohol in 2013.
Looking back at the population from 2013, there were 44.7 million adults 65+. With some quick math, this means over a million older adults were having a substance use issue.
However, some misuse of medications may be accidental. In a study by the University of Illinois at Chicago, one in six older adults (ages 62-85) use possibly deadly combinations of prescription and over-the-counter medications and dietary supplements.
Polypharmacy (or the use of five or more drugs), which is potentially harmful, happens when there is a lack of communication, misinformation, confusion or "doctor shopping." To avoid this, it's beneficial for older adults to make a list of medications and bring it to doctor appointments or when visiting the pharmacy.
Warning signs
Here are some red flags that may reveal substance use disorder by an older loved one from the National Council on Alcoholism and Drug Dependence:
Hostility or depression
Disregard for alcohol interaction labels on prescription bottles
Memory loss and confusion
Immediate or frequent use of tranquilizers
If you believe your older loved one has a substance use disorder, contact their doctor. Older adults have greater risks of harm because there is an increased chance of prescription and alcohol interactions, changes in metabolism and higher rates of comorbidities (multiple chronic conditions).
Another risk factor is the low level of water typically present in an older adult's body. Water dilutes alcohol, thus lowering its effects. Due to their lower hydration levels, older adults will feel the symptoms of being intoxicated more readily, according to National Institutes of Health. Moreover, in a recent study by the Journal of the American Geriatrics Society, researchers found 10.6% of adults aged 65 years or older binge drink.
Substance use disorders in older adults can occur later in life or can be a continuance from early years. The Office of Alcoholism and Substance Abuse Services classifies these two types as "late onset" and "hardy survivor." The catalysts for addictions in older adults are relatively universal:
Death of a loved one
Retirement
Family conflict
Physical and/or mental decline
Moving from their home or placement into a facility
Aging brings many new changes, which can feel overwhelming to your older loved one and you.
ComForCare Home Care services can help minimize the stress of relocation and keep your loved one where they feel most comfortable: at home. We provide specially trained caregivers and respite care for when you need a break from your caregiving duties.
---
Editor's note: This article was originally published August 4, 2016. It has been revamped and updated for accuracy and comprehensiveness.