Dementia Care 101: How to Care for Seniors at Home
Posted: in
Caregiving , Alzheimer's and Dementia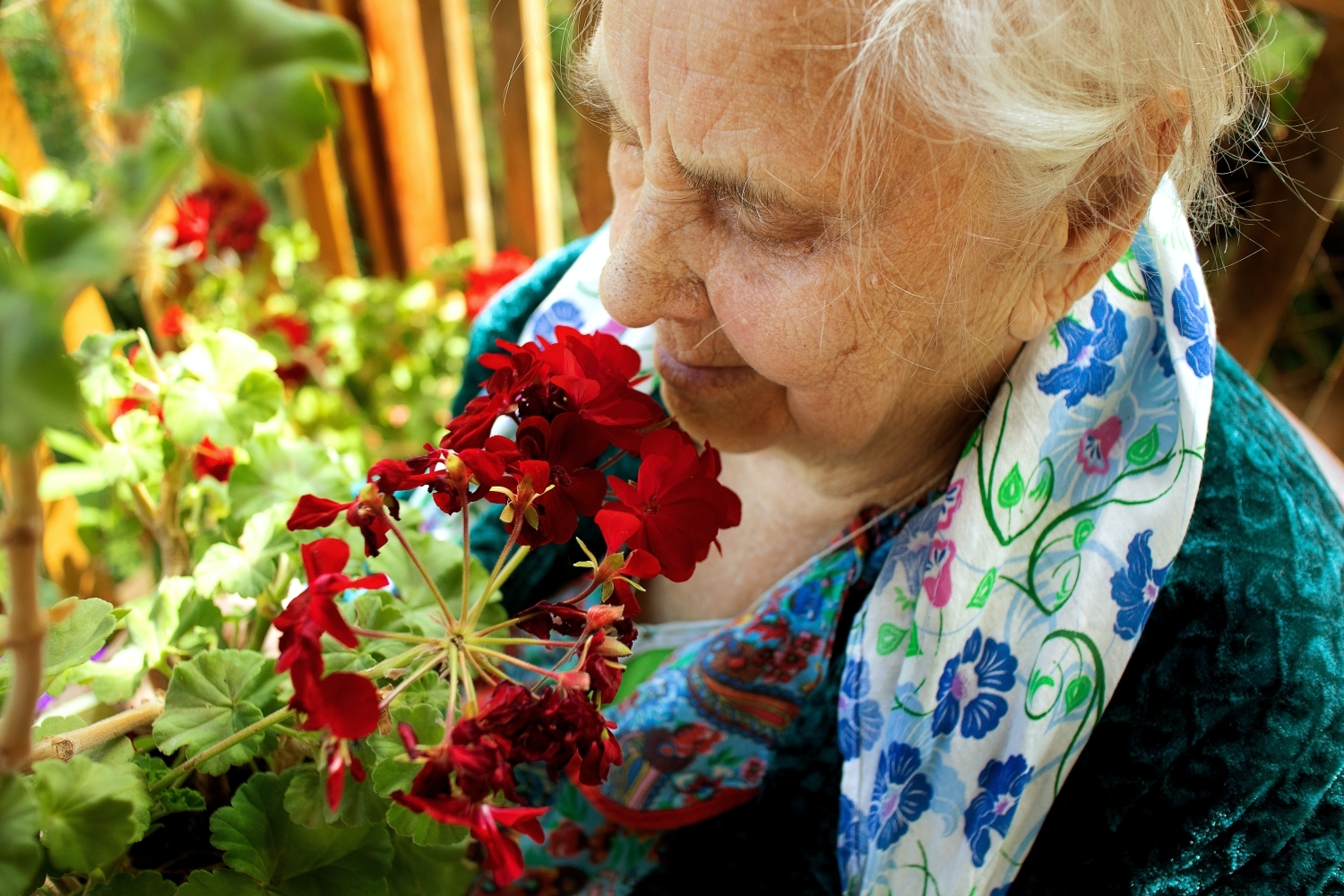 Being diagnosed with Alzheimer's Disease or another form of dementia can have a heavy impact on seniors and their families. It can be a time of uncertainty, doubt, and worry, even an isolating experience. While numbers vary, between 5.5 and 7 million Americans were living with Alzheimer's or other dementias in 2020. And at least 11 million Americans are helping their loved ones on their own, doing their best to provide dementia care on their own time.
The reality of caring for a loved one with dementia is often challenging, as family members struggle to find the time, resources, and knowledge they need. Still, many aren't ready to consider a residential memory care facility. In those situations, at-home dementia care could be the ideal answer. But how are dementia home care services different from other forms of senior care?
What is Memory Care?
Memory care is a specialized form of senior care designed to help people with Alzheimer's Disease and other forms of dementia. It's centered around several principles that help older adults stay healthy, secure, and happy as the disease progresses, including:
Stability through structured routines that lower stress
Engagement in meaningful activities
Management of challenging behaviors
Often, the term "memory care" is used to refer to residential care programs that are offered at assisted living communities. However, ComForCare uses a science-backed training approach called DementiaWise®, which empowers our caregivers to provide these services in the comfort of their clients' own homes.
Can a Person with Dementia Be Cared For at Home?
Many people with dementia can benefit from at-home caregiving services. Our team is trained to assess your loved one's needs on an ongoing basis, promoting positive experiences in every aspect of their care. We often frame the way we care for clients at home with Maslow's hierarchy of needs theory. Let's dive into what that really means.
Physiological Needs
Seniors with Alzheimer's or other forms of dementia have unique barriers to fulfilling some basic needs like proper nutrition, good sleep, and adequate hygiene. Ensuring that your loved one's physiological needs are taken care of also has an important impact on the disease's progression.
For example, poor nutrition can make behavioral symptoms of dementia worse. But a loss of appetite is also often associated with dementia. Your loved one may have trouble recognizing foods or be suffering from a diminished sense of smell and taste. Various medications could even interfere with their appetite.
An at-home caregiver can help identify the root cause of a person's reluctance or inability to eat, sleep, bathe, and more. They can cook and offer nutritious meals, recommend adjustments to the home environment, and create a positive atmosphere to overcome these barriers.
Safety and Security Needs
Living at home in familiar surroundings contributes greatly to a sense of safety and security. But the home environment itself needs to be evaluated for safety hazards. As a person progresses through the disease, they may experience balance issues; changes in their depth perception, vision, or hearing; or trouble judging time, place, or how to use objects.
ComForCare performs home safety assessments to minimize risks, helping implement recommendations such as:
Eliminating trip and fall hazards like rugs and power cables and creating clear paths throughout the home
Using appliances with automatic shut-off features or installing safety devices like oven knob covers
Installing grab bars, textured mats, and other slip-prevention measures in the bathroom
Assessing the need for locks, alarms, and monitoring devices to mitigate wandering behaviors
Safely storing and managing medications in the correct doses
Belonging & Love Needs
Memory care isn't only about fulfilling basic needs. It's about enhancing the person's life and creating better days. At ComForCare, we match your loved one with a caregiver based on their personality, lifestyle, and needs. We do this so that our caregivers will become not just helpers but companions, building true relationships with their clients.
Recent research shows that loneliness is a risk factor for dementia, and can aggravate cognitive decline. That means meaningful social interactions are an important piece of the puzzle in helping seniors with dementia to live their best lives. Whether our caregivers are providing transportation to community events or keeping your loved one company when you need to step away, we're ready to help support their social life.
Esteem Needs
Freedom and self-confidence are important aspects of a person's esteem needs. At-home dementia care helps support those needs by maintaining older adults' independence. According to Johns Hopkins Medicine, people with dementia live longer, happier lives when they can stay at home. Even an additional 6 months to a year living in familiar surroundings can improve long-term outcomes for seniors.
Another aspect of esteem is a sense of recognition and respect. ComForCare's caregivers know how to work with seniors in a way that uplifts, empowers, and acknowledges their individuality. And they use specialized dementia care techniques to help your loved one feel calm, engaged, and encouraged. Fostering dignity is a major part of what we do—not an afterthought.
Self-Actualization: Meaningful Activities
Just because a person has dementia doesn't mean that they have to lose touch with things that give their life meaning. While certain aspects of their day-to-day mood and personality may change, they can and should still engage with their passions, hobbies, and interests. A caregiver can help them find ways to stay immersed in the things they love about the world.
ComForCare's caregivers are trained to structure personalized daily routines to support a person's sense of purpose and meaning in life. Whether that means creating art, listening to music, watching a baseball game, or something entirely unique, our caregivers' goal is to facilitate at least one meaningful activity during every visit.
Home Care Assistance Made for People with Dementia
Dementia can feel overwhelming, impacting every aspect of a family's life. But hope, meaning, and togetherness can abound when you have the right support system in place. Whether you need 24/7 supervision or visits a few times per week, having a specialized partner in care makes a world of difference. If you or someone you love is in the early stages of Alzheimer's Disease or another form of dementia, speak with your nearest ComForCare representative today!
ComForCare: Dementia Home Care Services throughout North America
As a Best Life Brands company, ComForCare is dedicated to helping seniors with dementia live life to the fullest. That's why we developed DementiaWise®, an evidence-based dementia care training program recognized by the Duke University School of Medicine and the Alzheimer's Association.