Innovative programs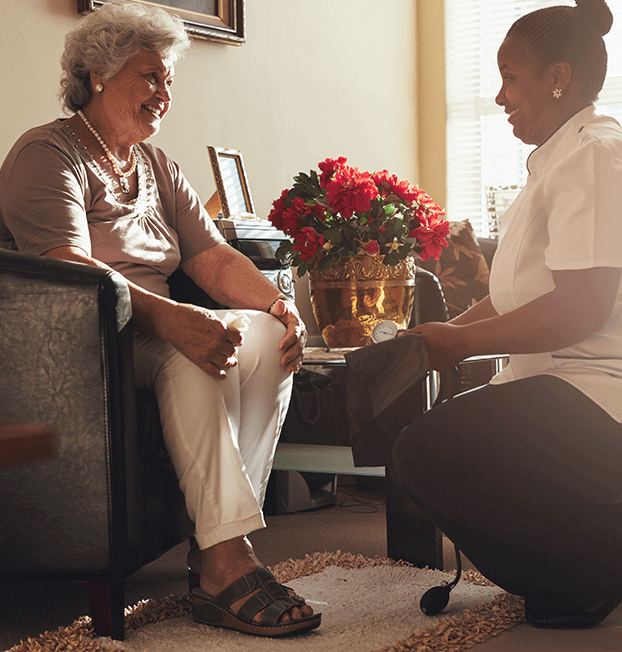 ComForCare, part of the Best Life Brands family, is leading the in-home care industry with programs designed to stabilize and improve quality of life. Most notably, ComForCare created DementiaWise®, a comprehensive care approach for people with Alzheimer's disease or other forms of dementia that focuses on accentuating the positive by supporting and encouraging remaining skills and abilities; and Joyful Memories®, an interactive, singalong program that uses the power of music to create connections and positive outlets for emotional expression.
ComForCare's DementiaWise® is recognized by the Alzheimer's Association® for incorporating evidenced-based Dementia Care Practice Recommendations in the following topic areas: Alzheimer's and dementia, person-centered care, assessment and care planning, activities of daily living, and behaviors and communication.
DementiaWise
ComForCare's exclusive DementiaWise program offers caregivers who are specially trained to engage and enhance the lives of those with Alzheimer's disease and other forms of dementia, while providing support and education for the family. The program implements proven practices for dementia care, follows strategies to decrease challenging dementia behaviors, meets a client's physical and emotional needs, and engages them in meaningful activities.
Caregiver First™
When you think about public servants in our communities, police and firefighters often come to mind. But behind the scenes, there are hundreds of thousands of caregivers taking care of our aging adult population, and the need is growing by the minute. They're our real unsung heroes, and our mission is to change that.
Simply put, ComForCare puts caregivers first. After 20 years in business, we know the industry better than anyone, as well as the demanding requirements of being a caregiver. Our program focuses on taking excellent care of our caregivers, because it's the best way we can help them take outstanding care of their clients.
Our caregivers rate ComForCare as a BEST IN CLASS employer, and our clients rate ComForCare as a BEST IN CLASS service.
Training
We've partnered with a best-in-class online learning site to get caregivers up to speed quickly, and our ongoing programs ensure they don't miss a beat.
Matching Services
We'll go in-depth on what they're looking for as a caregiver and match them with clients who are a great fit on personality, skills and experience.
Caregiver Engagement
We know seniors and their families want reassurance about who's coming into their homes. ComForCare has a comprehensive hiring process that covers everything from background checks to verifying certifications and assessing ethics and reliability. We look for caregivers who are naturally empathetic and oriented toward service. In the home, that difference means caregivers are actively engaged in clients' lives, treating them like valued family members and forging personal connections.
Creating a personalized care plan for every family we serve.
ComForCare knows that seniors' needs can change quickly, so we developed a suite of in-home nurse assessments, customized care plans, and ongoing evaluations to anticipate and plan for those changes.
Certification and continuing education
ComForCare supports franchise owners and caregivers through multiple training programs so they are able to grow their skills and become an even more valuable asset.
Dynamic company culture
ComForCare has five core values that drive everything we do:
Care like family
Serve passionately
Dignity matters
Be present and engaged
Have fun
Living our values is how ComForCare stands out in the communities we serve. It's how ComForCare and our franchise owners have raised the bar and set new standards for innovative, quality non-medical and skilled in-home care.