Finding Fun With a Furry Friend
Posted: in
Stories from the Home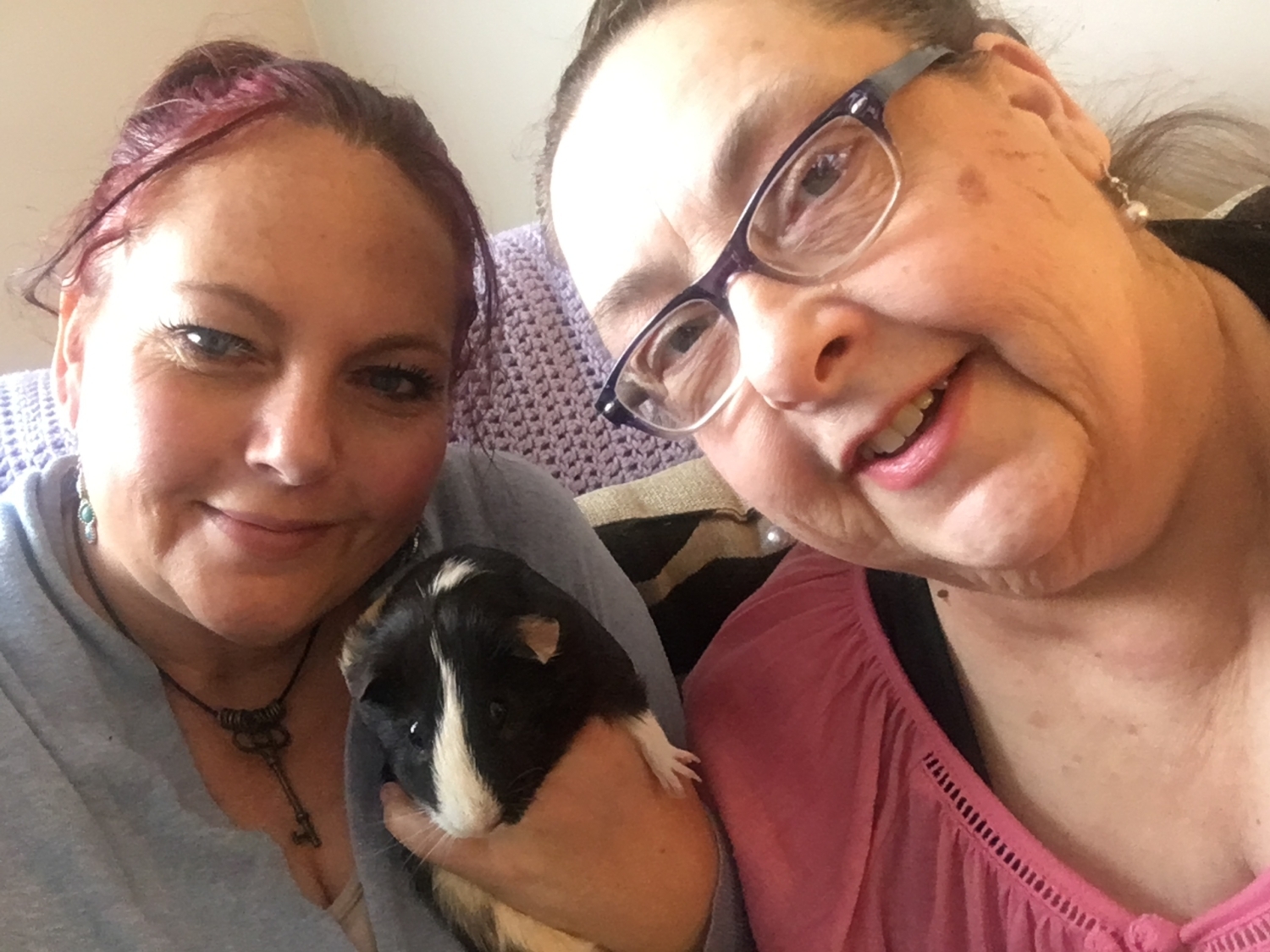 Since the moment they met, Rosemary and Lori have not only shared a client and caregiver relationship, but also an exuberant friendship. ComForCare brought them together in a unique and harmonious way, allowing them to find gratification in each other's company. They share a love of animals and spend holidays together in festive costumes, embracing the simple joys. Hank, Rosemary's pet guinea pig, also plays an unexpected, yet crucial role in their celebrations and daily activities.
Rosemary is a lively, fun-loving individual who refuses to let her condition define her. Prior to receiving caregiving support, she was isolated which made caring for herself a challenge and led to a decline in her health.
Rosemary was alone most days until Hank and I showed up.
Rosemary has both mental and physical illness combined with cognitive decline. When Lori first started, she could tell that Rosemary was more or less giving up on life and potentially heading toward nursing home admission.
Lori could see that Rosemary was sitting around most days but recognized that she could still move and wanted to find enjoyment. Lori got to work and started doing her grocery shopping, making healthy and nutritious meals, setting up a daily medications reminder program and catching up on laundry—most of the typical home care tasks you'd expect.
While Rosemary can easily rely on Lori to help her navigate medications and keep up on appointments, Lori also respects Rosemary's remaining abilities. Lori leverages necessary care with Rosemary's strengths to ensure that in her absence Rosemary can still function and stay on track for improved wellness. In doing so, she illustrates the true art of caregiving.
Lori writes out a routine each week so Rosemary can keep up with her own tasks. She prepares meals so that Rosemary can simply take something out and heat it up when she isn't there. By boosting Rosemary's confidence that she can do things for herself, Lori has helped her feel empowered while improving her self-esteem and overall health.
Once the pair got a basic routine down and Rosemary's health was going in the right direction, Lori noticed that Rosemary had very few visitors. With ComForCare's core value of having fun in mind, she decided to surprise Rosemary by taking her to a pet store to purchase a guinea pig. They immediately incorporated him into their creative home care activities.
Hank, the beloved guinea pig, was named after Rosemary's favorite TV show character from Chicago PD.
Now, they all dress up for holidays—you name it, they celebrate it! Even more noteworthy than their new tiny friend wearing hats, is the passion that Lori helped Rosemary reignite. For quite some time, she hadn't had the confidence or motivation to seek out fun-filled activities, and Lori helped her feel supported in a way that allowed her to truly enjoy life again.
Lori also understands the importance of getting out and socializing, so you can usually find them going to the zoo, out to lunch, thrift shopping, the swimming pool and more. Their story serves as perfect evidence that when you feel better, you do better.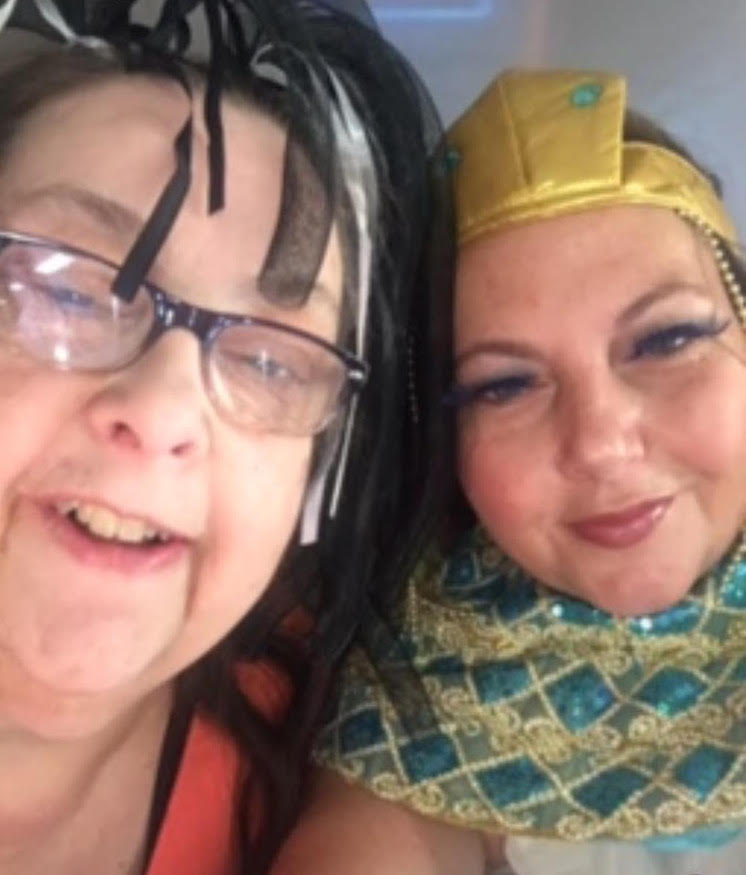 If I can't be a caregiver, than what am I? It's a part of me. - Lori H.
Prior to working with Rosemary, Lori didn't think she would get back into the healthcare field after sustaining an injury herself. After her recovery, she felt there was still something she was meant to do before hanging her hat on a 30-year career as a licensed practical nurse and Certified Nursing Aide. She is thankful that her search for closure through ComForCare brought her to Rosemary.
"If I can't be a caregiver, what am I? It's a part of me. Giving my clients joy every time I visit that includes lots of laughs…it's everything to me."
Without Lori, there's no telling where Rosemary would be, and the ComForCare family is forever grateful for her decision to continue in a field that allows her client to live her best life possible.
Our ComForCare caregivers are encouraged to replenish genuine enjoyment in clients' lives. We enhance positive emotional experiences through the unique ActivityWise program which creates a customized report of activities and information to create entertaining projects and uplifting tasks for each client. This individualized approach can only happen with the generous contributions of providers like Lori.