Client and Caregiver Support Each Other by Serving Passionately
Posted: in
Stories from the Home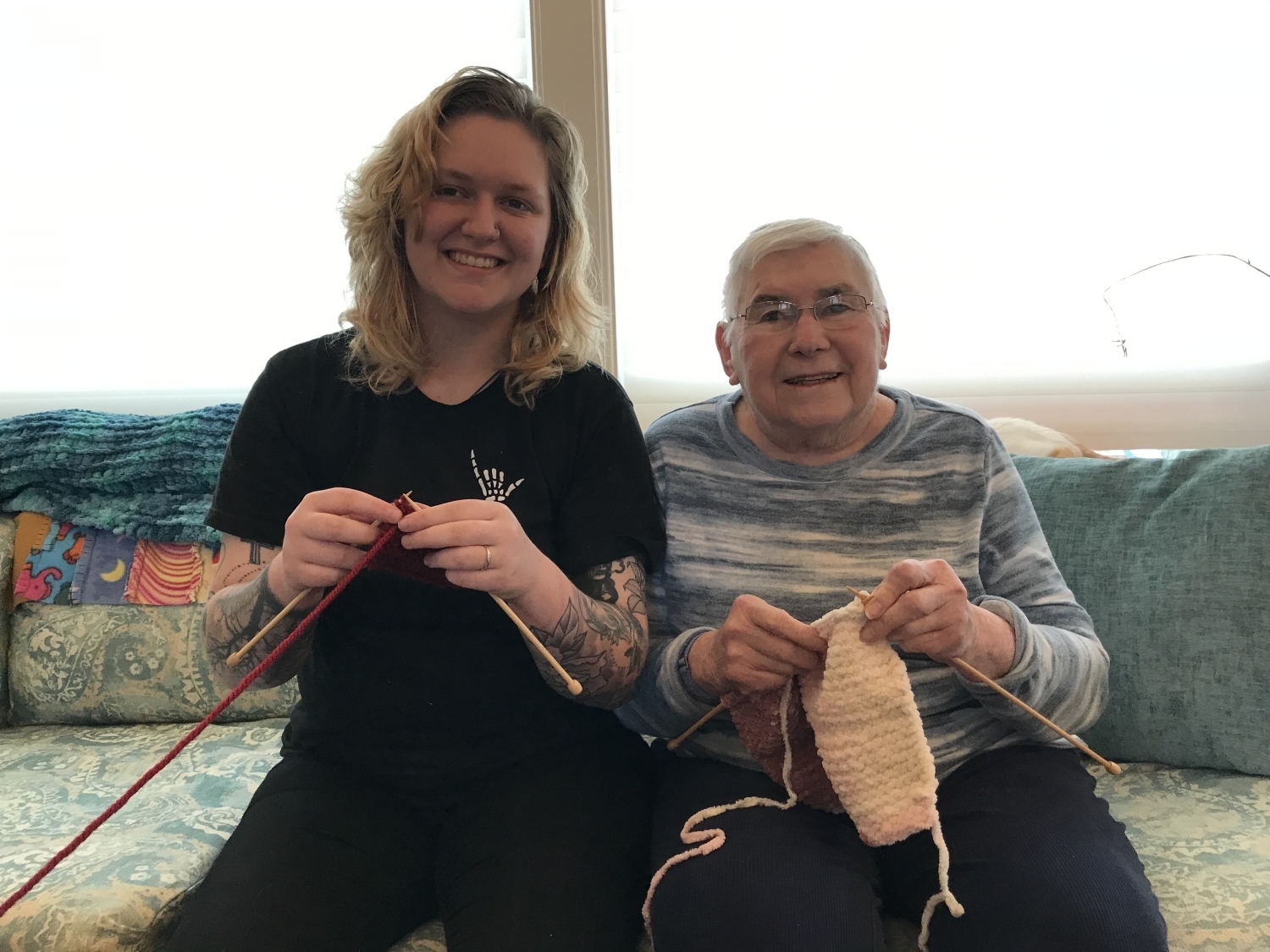 Barbara, like many older adults, had been feeling increasingly isolated and her health was slowly declining as she aged. Her daughter was unable to care for her while working, and Barbara needed a friend just as much as a caregiver. When Taylor became her care provider, she focused on serving passionately and helping Barbara feel connected with the outside world. Little did Barbara realize, she too as a client would be serving her caregiver in a big way.
This was a go big or go home apporach to care and fierce drive in connecting with Barbara.
Barbara is a fall risk and had experienced a few falls prior to Taylor being hired. Thanks to Taylor and her safe standby assistance, Barbara hasn't experienced a single fall since. What has complicated things, like a lot of older adults living with more than one chronic condition, is that she also has shingles, memory problems and chronic pain. Living with these types of conditions makes it difficult for seniors to consider doing anything but resting. Taylor quickly realized that in order to get Barbara's mind off her conditions and improve her overall wellness, it was really a 'go big or go home' situation. Taylor affectionately navigates Barbara's care with a fierce drive and provides meaningful activities.
When I first started getting to know Barbara, it just so happened that I was learning a new hobby: knitting. I happened to see a basket of knitting items in Barbara's home and found out it was a favorite pastime, but I was told to not really bother trying as she just sort of lost interest," shared Taylor. "Well, the first project we completed was a cat sweater which probably isn't a first project any new knitter should start with, but we nailed it.
The pair not only created a new item, but also a bond that is forever cemented because of Taylor's desire to truly make an impact in Barbara's life. Barbara shares a similar drive to connect with others, displaying it in teaching Taylor to knit. Barbara now continues to knit to perfect her craft even when Taylor isn't there and eagerly shares her progress when Taylor arrives for her next scheduled day for care. These two have truly formed a symbiotic relationship which allows them to serve each other passionately but in their own unique way.
"I feel like caregiving is the most rewarding thing," said Taylor. "I didn't know what I was getting myself into, and I was nervous at first and wasn't sure if I'd be good at it. After I started providing caregiving services with ComForCare, I really realized the immediate impact you have... Just with daily living, lifting up your client's mood – even helping with things that they didn't think they could do, and you are able to change their perspective and show them that they can. They feel good and it is rewarding to see the change in their lives."
As they started to get to know each other more and more, Taylor and Barbara soon discovered that knitting wasn't their only common interest. They also discovered their shared love for reading. They borrow each other's books and talk about what they like and don't like. Taylor even discovered that Barbara was previously a book editor and they went through old books Barbara edited.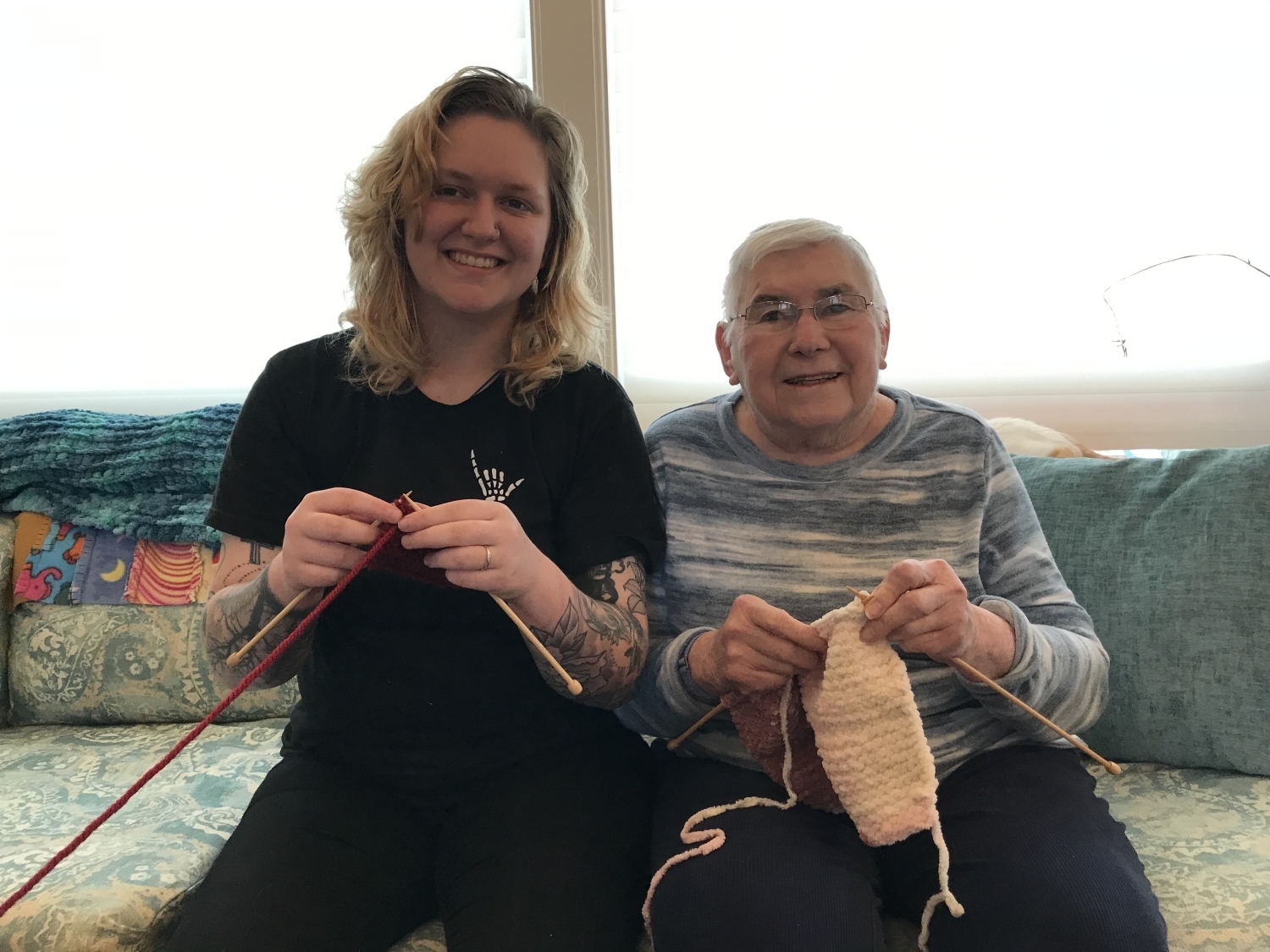 This was a go big or go home apporach to care and fierce drive in connecting with Barbara.
"As much as I'm here for Barbara– she is giving me so much in return," Taylor said.
The meaningful activities Barbara and Taylor do aren't just for fun and games. They are making an incredible impact on Barbara's health. Taylor shared that when she first started, Barbara was depressed, anxious and falling a lot. Fast forward eight months later, and she has done a complete 180. She has switched some medications and her overall mood has been transformed.
Getting Barbara's mind off her conditions has done a world of wonders for her and her family.
"The family is less stressed because they can see our connection and how their mom has really changed for the better," expressed Taylor. "She is going for walks, when prior she was averse to doing so, and engaging in exercise when I am here. I used to work with Barbara two days a week and now I'm here three. Barbara enjoys that I'm here for her and receives the care and companionship that she needs."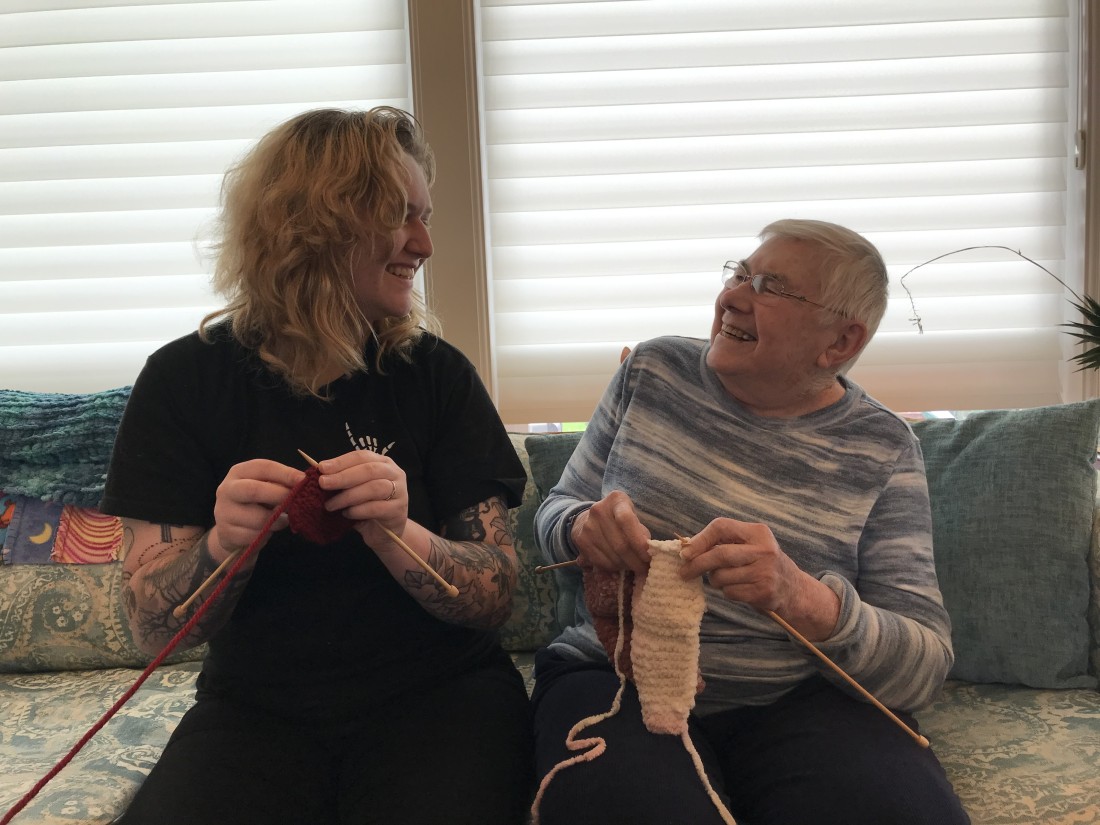 Being a caregiver is impacting the lives of our elders. - Taylor P.
Taylor cherishes her time with Barbara and loves what she does. She believes the beauty of being a caregiver is the ability to slow down and enjoy connection with an elder when so many people are too busy to really enjoy companionship.
Our caregivers, backed by professional guidance and resources, help those they support feel better and do better. This approach, balanced with training in ComForCare's Gaitway fall risk management program, helped Taylor minimize Barbara's fall risk and lift her spirits. Through Taylor's wholehearted efforts, ComForCare helped empower Barbara and her family, leaving a tremendous impact. Other ComForCare providers can follow Taylor's lead in serving passionately by addressing respite and long-term care needs with positivity.