Veterans Benefits
---
Talking About Veterans Benefits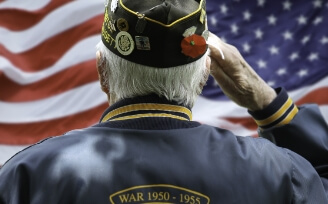 If your loved one served in the U.S. military or is the spouse of a U.S. veteran, he or she may be eligible for home care services benefits through the Veterans Pension Benefit program. When searching for home care services, it is important to look into different ways to cover the costs of services. Having assistance covering home care costs can help ease the financial burden, sometimes making it possible for elders to receive care they would not be able to afford otherwise. If you believe your loved one may qualify for this pension benefit but are unsure, ComForCare can assist in the application process for the veterans program.
Are you looking for home care for your veteran?
---
How to Qualify?
To qualify for Veterans Benefits, seniors must:
Not have a dishonorable discharge
Have served at least 90 days on active duty
Have served at least one day during a period of war (as defined by the VA)
Be over age 65 or totally and permanently disabled
Meet specific financial criteria
---
What Is Covered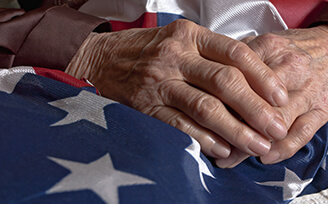 Depending on the qualifications and needs of the veteran, veterans benefits may cover all or a large portion of home care services. Even veterans who do not qualify to receive veterans benefits may be able to deduct the costs of home care when calculating regular pension benefits. This new countable income may allow families receiving no more than a pension to receive a disability income in addition.
---
Benefits of Home Care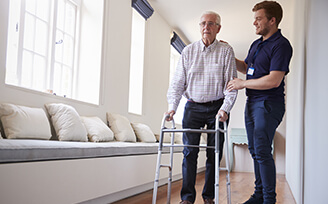 Home care allows veterans to stay in the comfort of home while receiving assistance with many of the activities of daily living. This can ease the strain on crowded VA nursing homes and community living centers in the area. Receiving home care can also allow seniors with less critical medical needs to remain living more independently, visiting VA hospitals and facilities only when needed.
Let us help care for your veteran.