Understanding Home Care Benefits for Veterans
Posted: in
ComForConnections Podcast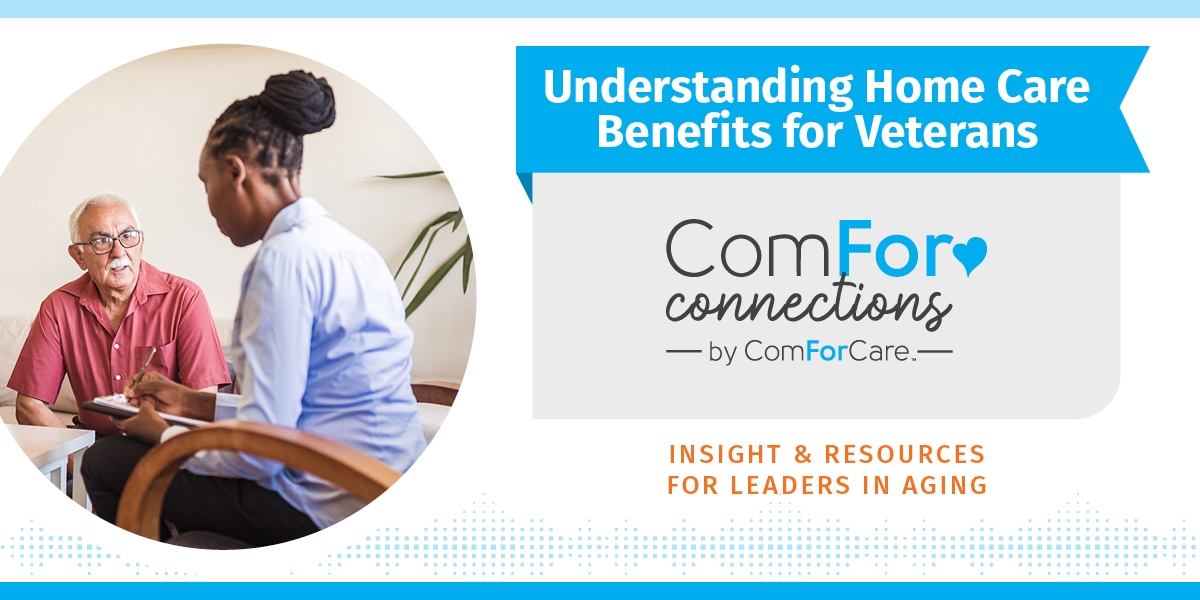 When it comes to Home and Community-Based Services (HCBS), the Homemaker and Home Health Aide Care Benefit, offered by the Department of Veterans Affairs (VA), plays a crucial role in supporting the well-being and independence of eligible Veterans.
Through this benefit, individuals receive essential assistance with activities of daily living, such as bathing, dressing, meal preparation, and light housekeeping; not only do Veterans receive care and support in the comfort of their own homes, but they are also enabled to maintain their autonomy and continue living in their familiar environments while receiving the care they need.
Being an eligibility-based program, it is essential for Aging Services Professionals to understand how it works to better support clients' referral and care transition process.
Tune in for an engaging conversation about the VA Homemaker and Home Health Aide Care Benefit and obtain resources.
Click to listen to this episode:
Hear from Micah Gibbs-Gonzalez, Owner & Director of Clinical Services at ComForCare Rio Grande Valley.
About Micah:
Micah Gibbs-Gonzalez is the Owner and Director of Clinical Services of ComForCare Rio Grande Valley. As a registered nurse for the past 19 years, she possesses a vast understanding of the different aspects of the care continuum, which reinforces her commitment to providing a higher standard of care to her clients and families.
Throughout her years working as an ICU Nurse at local hospitals, as a school nurse in San Benito, and proudly serving local Veterans for the past 11 years, Micah is honored to be given the opportunity to contribute to preserving the dignity and quality of life for the seniors in her community.
Micah's goal is to make a difference in every clients' lives by providing them with the best home care options for safely aging in place.
Show Notes:
Overview of the Homemaker Home Health Aide Care Benefit and typical costs associated with this benefit
Discussion of the program's eligibility and the typical costs
Highlight of the services that are provided through the program
Frequently asked questions when making a referral
Key considerations for aging services professionals when selecting an in-home care provider
Best practices and considerations to ensure a seamless care transition
Resources for aging services professionals to support care transitions, specifically for Veterans
Episode Resources: