Tips for an Effective Telemedicine Appointment for Older Adults
Posted: in
Caregiving , Healthy Living , Technology , Covid19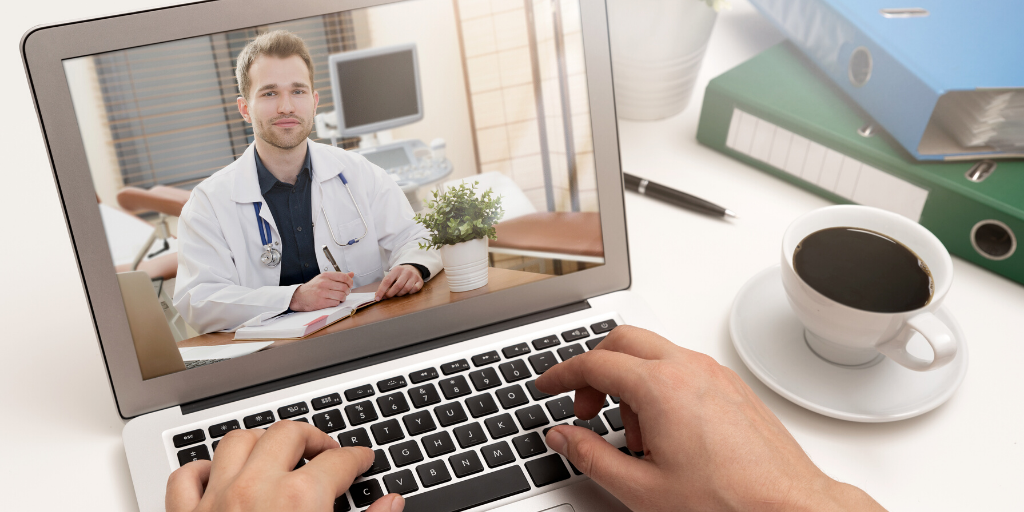 More and more states are beginning to open after relaxing rules and regulations regarding which businesses can open and how many people can gather at one time. For many states, this may include doctor offices. However, doctor offices may still offer telemedicine appointments. These can be beneficial to family caregivers because:
It limits older adults' exposure to viruses such as COVID.
It's easier to set up. For example, family caregivers don't have to worry about transferring their loved one from the car to a wheelchair or calling for transportation.
There's no need to wait in uncomfortable waiting rooms. Family caregivers just click the link sent to your email when it's time for your appointment.
But, with anything new, it can be overwhelming. Here are some tips for family caregivers you can share to make an older loved one's telemedicine appointment effective, whether using a computer, tablet or smartphone:
Make sure you are connected to the Internet, whether that's through a cable line or through Wi-Fi. Test your connection before the appointment by surfing the Internet.
Make sure the room your appointment in is quiet and well lit so the doctor can hear and see you well.
Have a detailed list of symptoms and a short list of questions for the doctor. If necessary, take high-quality pictures or video to share.
Have a list of medications, vitamins and supplements with the dosages and milligrams.
Take their vital signs. Take your loved one's temperature and note their weight. If they have a glucometer or blood pressure cuff and you know how to use it, be sure to check those levels too. To take their pulse, count the number of beats in 15 seconds, and multiply by four to get the heart rate.
- At the wrist, lightly press the index and middle fingers of one hand on their wrist, just below the base of the thumb.
- At the neck, lightly press the side of the neck, just below the jawbone.
At the end of the appointment, ask for a summary. Make sure your questions were answered and don't leave confused.
If family caregivers have to go into the office with their loved one, we have many
tips
to help you before, during and after a doctor appointment.
ComForCare Home Care caregivers can provide transportation and escort older adults to their appointment if their family cannot.