6 Socially Distanced Winter Activities for Seniors
Posted: in
Caregiving , Activities and Lifestyle , Alzheimer's and Dementia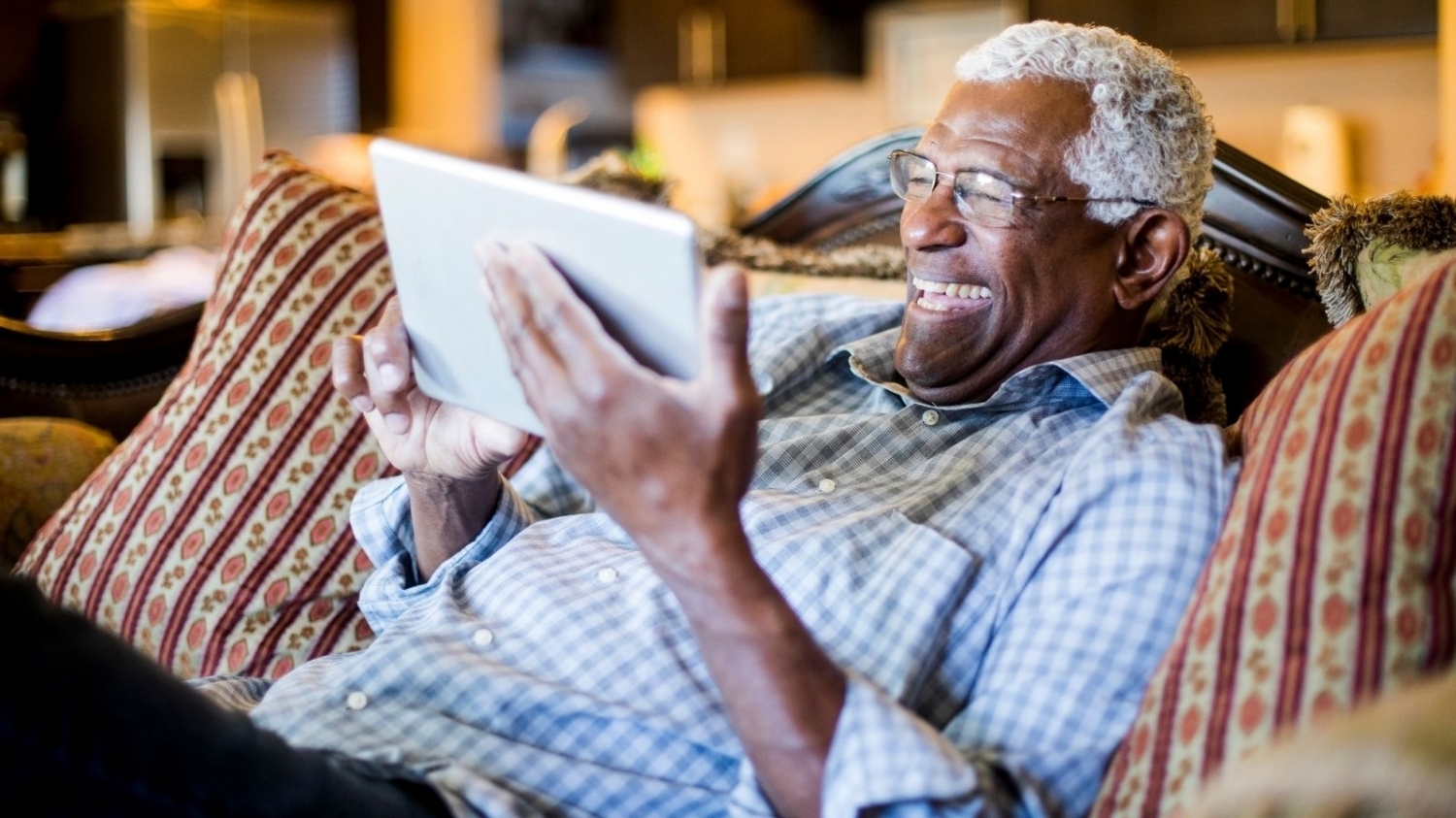 Winter is here, and some of us are already experiencing those colder temperatures. As even chillier weather rolls in, seniors become more limited in activities because they can't spend as much time outdoors. The current pandemic is even further limiting to our older loved ones. So what can you do to spruce up the season and provide some safe enrichment and fun in their lives? Here are some ideas.
Story-Go-Round
Have older adults and their families write a collective story. Give a pen and paper to a resident for a set time period (2-3 minutes), and then pass it on to the next person to continue.
Decisions, Decisions
Families and their older loved ones can play the
"Think Twice in a Jar"
game. A variation of "Would You Rather," "Think Twice in a Jar" involves players pulling questions from a jar. These questions prompt players to make a choice, such as, "Would you rather listen to music or paint?" Have them answer the question, and then encourage them to explain why they chose the answer they did.
Race Cars
Older adults can engage in friendly competition, racing remote control cars around the home.
Personalized Activity Baskets
Seniors will love these because they're tailored to their interests and abilities. For avid readers, families can consider putting together a basket with some books, perhaps some festive bookmarks and some teas or flavored coffees. For skilled crafters, the basket may include colorful yarns, knitting needles, crochet hooks or items for a needlepoint project. For those with dementia, families can create a memory or rummage box that can help them reminisce.
Movie Night
Suggest a home movie night to older adults and families. They can pass out the popcorn and relax with a classic film.
Get Moving
For those who need physical activity, families can try Tai Chi, wall exercises or short walks around the home.
CDC Recommendations for Seniors
Keep the Centers for Disease Control and Prevention (CDC) health recommendations in mind when planning any winter activities for your seniors. For older adults, the
CDC
recommends:
Washing hands often
Avoiding close contact (six feet or two arms' length radius from others, especially those who are sick)
Covering mouth and nose with a mask when around others
Covering coughs and sneezes with a tissue, followed by 20 seconds of handwashing
Cleaning and disinfecting frequently touched surfaces daily with soap and water, then a household disinfectant
Monitoring health daily, which includes being aware of COVID-19 symptoms, such as coughing, fever, and shortness of breath; taking temperature if symptoms develop, and following CDC guidelines if they do become sick
Plan Some Fun, Safe Winter Activities
You can take these activities and run with them or get creative and make up a dozen more. Either way, they should bring your residents and loved ones some excitement, and most importantly, allow them to feel a sense of warmth and connection.