Reducing Hospital Readmissions: How Home Care Can Help Improve Outcomes
Posted: in
Aging , Healthy Living , Home Care Planning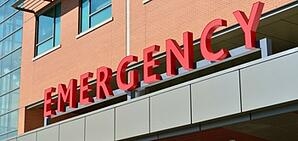 Revised March 21, 2022
Did you know nearly one in five Medicare beneficiaries discharged from the hospital is readmitted within 30 days? That's approximately 2.6 million seniors. These unplanned readmissions are not only costly (an estimated $26 billion every year in the U.S.) but harmful for patients.
No one wants to get out of the hospital feeling worse instead of better. Fortunately, research shows up to 75% of hospital readmissions may be preventable. Let's explore this issue in more depth and learn how home care plays a vital role in the success of high-risk patients and their post-op journeys.
Why Are People Readmitted?
According to the Center for Healthcare Quality and Payment Reform, people with chronic conditions (like heart disease, chronic obstructive pulmonary disease, and diabetes) are most likely to be readmitted. However, this isn't because of something that is or isn't done in the hospital. Instead, it is because of a lack of community support and post-discharge health literacy.
Anyone freshly discharged from a hospital is in a vulnerable state, but the majority of readmitted patients are in the 65 to 74 age range. This is because older adults may be unable to:
Understand and follow post-discharge instructions

Obtain and take medications as prescribed

Schedule and attend follow-up appointments with their primary care physician
All these factors contribute to poor self-management. If someone is ill-equipped to manage their own care, they're more likely to end up back in the hospital. In fact, they are often readmitted within the first week after release. The first step in reducing readmissions is to assess all relevant risk factors and identify patients who may struggle with these tasks.
The Hospital Readmissions Reduction Program
As a part of the Affordable Care Act, the Hospital Readmissions Reduction Program (HRRP) was created over a decade ago in an effort to put more pressure on doctors, nurses, and the rest of the care team to pay closer attention and curb hospital readmission rates.
Back then, the frequency of readmissions was already a cause for concern. For example, in 2008, nearly 25% of Medicare patients with heart failure wound up back in the hospital within just 30 days.
Policymakers wanted to counteract the financial incentives hospitals were getting from these so-called "boomerang visits." The program penalizes hospitals by reducing Medicare payments to hospitals with excess readmissions. The average penalty across hospitals is about a 0.7% payment cut for each Medicare patient, while the maximum penalty is 3%.
While the HRRP has been successful in reducing readmissions, precision tracking of readmission rates is complicated due to changes in how hospitals bill Medicare and an increase in patients being treated in outpatient care settings. In addition, hospitals with specializations (such as children's hospitals, psychiatric hospitals, veterans hospitals, rehabilitation centers, or long-term care centers) were automatically exempt from HRRP penalties.
Reducing Hospital Readmission Rates
For better or worse, hospital readmission rates reflect the quality of care a patient has received. Returning to the hospital within a short period of time after being discharged is costly, but often avoidable.
When it comes to combating miscommunication and confusion to ensure your loved ones receive the follow-up care they need, high-quality attentive home care can be essential.
How Can Home Care Help Reduce Hospital Readmissions?
While numerous efforts have been made to strengthen community-based care transition programs, sometimes additional support is still needed. The ComForCare team is dedicated to creating effective interventions to reduce hospital readmissions.
How does care in a hospital compare to home care? There's closer observation, personalized attention, companionship, and less anxiety for the patient since they're in a familiar and comfortable space.
Furthermore, transparent communication is critical. For example, primary care providers and other caregivers must be aware of all medications a patient is taking so they can be mindful of potentially hazardous medication interactions. This is known as medication reconciliation, and it is something that cannot be overlooked.
Together, with a strong support system at home and coordinated care, we can reduce rehospitalization and make life easier for senior patients and their families. At ComForCare Home Care, we have a variety of thorough processes in place to help clients successfully transition home after a stay in a hospital, rehabilitation center, or skilled nursing facility. We can:*
Obtain and review hospital discharge instructions and incorporate these care instructions into the client-specific personal care plan

Pick up prescriptions, provide medication reminders, check medication interactions, and help the client adhere to their prescribed regimen

Educate the client, caregivers, and family members on "red flag" warning signs for chronic conditions

Assist clients with scheduling and attending follow-up medical appointments

Communicate with the client's discharge planner, health coach, or other health care professionals and their family members

Assist with bathing, grooming, and personal hygiene

Help with meal preparation, laundry, and light housekeeping

Identify trip hazards and make home safety recommendations

Provide companionship and comfort
In addition, ComForCare Home Care also offers a one-time "Transition to Home" package. Our transitional care includes transportation from the hospital, rehabilitation center, or nursing home, along with help getting settled in at home. We'll even call a friend or family member to let them know when their loved one has arrived home and discuss future care coordination.
Let a ComForCare caregiver be part of your solution today. When your loved one is being discharged from the hospital, call us at 800-886-4044 for a no-obligation consultation. We'll provide the extra support and assistance you need at home to improve outcomes and stop unplanned readmission.
*Services vary by location. Please contact your local ComForCare Home Care office to see what services are available in your area.
---
Editor's note: This article was originally published Aug. 24, 2016. It has been revamped and updated for accuracy and comprehensiveness.