Teri and Alan Hughes
Canadian-Americans, Vegas Golden Knights Hockey Lovers, Honest Senior Advocates
"We will walk this journey with you."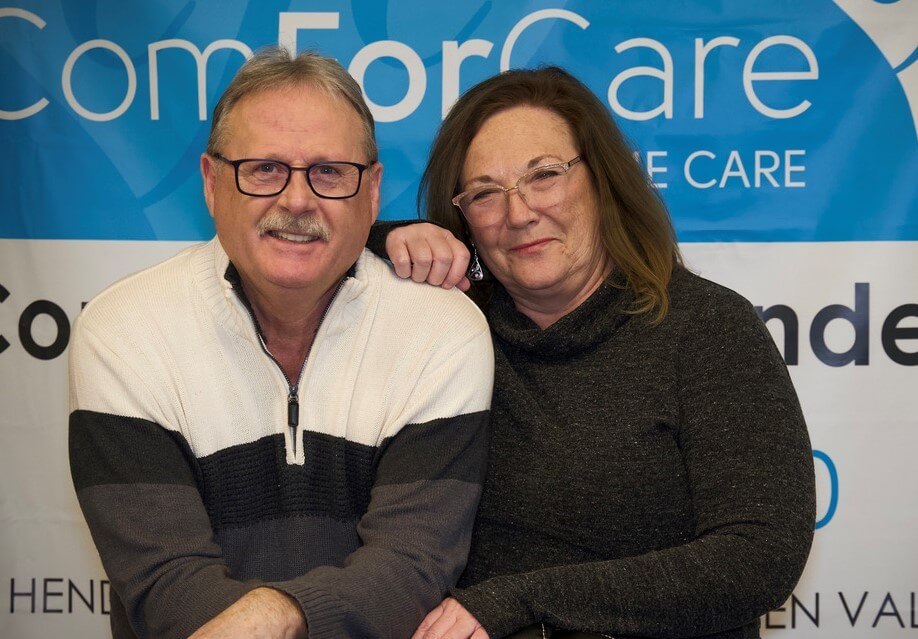 We Want to Make a Difference
We've had more than one client tell us at the end of a call, "We love you guys." That's what it's about: Helping people feel love and respect, so they can continue to live their best life possible.
We are creating very personal relationships with our clients. We understand how important it is to be empathetic and kind to everyone we come in contact with. Because of this, we are passionate about offering the highest level of care, information and commitment to not only our clients but our caregivers as well. Together, we will make a difference in the lives of everyone we encounter.
Why We Love Helping Clients
One of the things we love most about helping our clients is witnessing the change that happens once we become involved with them. When we start engaging our clients, focusing on our training and the tools we have learned that will help, a spark of life reignites inside them. We could be looking at an old photo album or pulling out a tambourine and dancing. Small moments like those help our clients find parts of themselves again.
We had a client who selected us after being dissatisfied with another agency. The client felt they weren't treated as a valued person. Once we became involved, we started noticing positive changes in their health and disposition. The client's face lights up when our caregivers arrive, and we keep the client laughing. The client has gotten back to living life to her fullest, and with our help, wants to make it to their centennial birthday. By treating the client with respect and compassion, we were able to help the client find that part of themselves that was getting lost.
Location Credentials
DementiaWise®-certified office

Home to Bentley, a certified therapy dog through Pet Partners, who has provided therapy services to clients, children with autism, first responders and more

National Memory Screening Program site for the Alzheimer's Foundation of America
Teri's Education and Credentials
Registered nursing degree from Centennial College in Toronto, Ontario

American Heart Association Heartsaver® Certified CPR and First Aid trainer

Experienced nurse educator,

hospice nurse

and working with discharge planners

Over 30 years of providing care and help to people through work in both law enforcement and health care

Certified in crisis response and intervention
Alan's Education and Credentials
Human resources professional (training from Seneca College in Toronto, Ontario)

Master's in business administration from Queen's University in Kingston, Ontario

Former Vice-President, Human Resources

American Heart Association Heartsaver® Certified CPR and First Aid trainer
Whether your loved one needs assistance only a few hours a week or around-the-clock, our team is happy to help! Call (702) 919-1580 to learn more about the transition care services offered through ComForCare Home Care (Henderson, NV).