Dementia Care in Sherman Oaks, Woodland Hills, Encino, and Northridge, CA
The DementaWise Program Can Make All the Difference for Seniors in San Fernando Valley, CA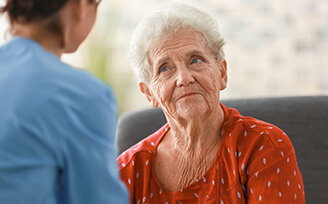 Providing care for a loved one who has dementia is both physically and emotionally draining. At ComForCare, we are proud to take the responsibility of day-to-day care off the shoulders of our clients' loved ones. When you can spend quality time with someone you love, sitting together and enjoying each other's company, without worrying about accomplishing the everyday tasks of running a household, then we have done our job. One of the most important ways we can help our clients with dementia in Sherman Oaks, Woodland Hills, Encino, and Northridge is our industry-leading DementiaWise program that integrates a set of meaningful activities that keeps their minds active and engaged. If your loved one has dementia or Alzheimer's, our individualized programs can help them cope with the increasing daily living difficulties associated with dementia.
---
Understanding Dementia
Dementia is an umbrella term that describes a person's loss of cognitive ability that interferes with everyday life. Alzheimer's, the most common type of dementia, is just one of many varieties. Dementia can affect memory, motor skills, language, judgment, and many other aspects of daily life. The first step in determining whether your loved one has dementia is seeing a doctor or specialist. He or she will make a diagnosis using physical and mental assessments, medical history, and by developing an understanding of the patient's symptoms. Once your loved one has a diagnosis, we work will their medical professionals to create a plan for in-home support and care.
---
Why DementiaWise Helps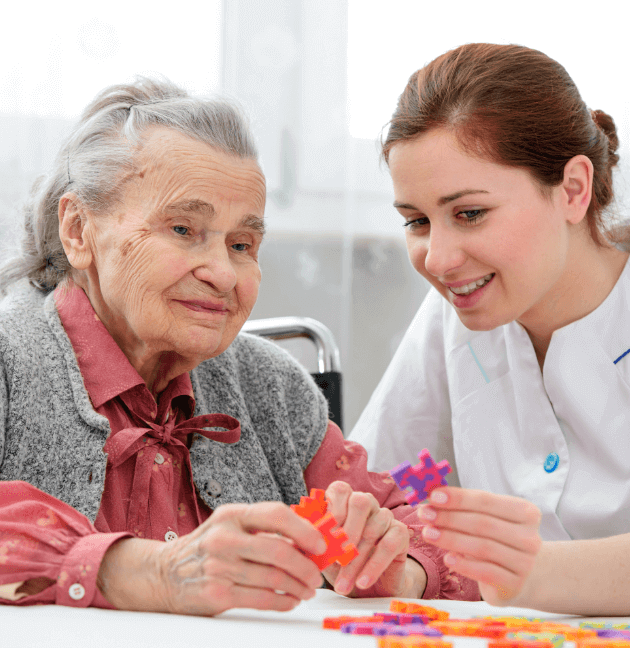 ComForCare developed the DementiaWise program to alleviate the daily responsibilities of care from the family's shoulders. We have helped thousands of families in Sherman Oaks, Chatsworth, and Northridge lessen the burden and provide more meaningful days for their loved ones. This unique care program offers personalized care for your loved one using the principles of habilitation therapy, an innovative and effective method that encourages clients to perform the tasks they are able to. The Alzheimer's Association® recognizes DementiaWise for incorporating the evidence-based Dementia Care Practice Recommendations.
---
Personalized Care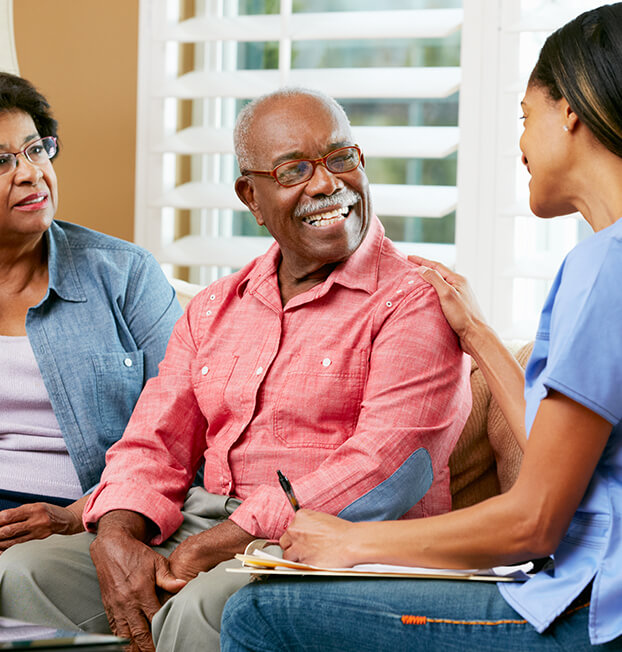 Dementia manifests itself differently in each person it touches. We understand that every individual is unique, with their own set of abilities and needs. That's why our care is individualized for each client's particular requirements. By personalizing our home care, especially for those with dementia, we help our clients have many more "good days" while mitigating harmful and unsafe behaviors with compassion and understanding.
---
Additional Home Care Services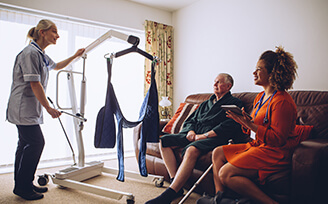 ComForCare specializes in-home care that is not provided by any other source in Sherman Oaks, Woodland Hills, Encino, or Northridge. We not only serve as expert dementia care providers, but we also assist with the day-to-day living tasks, including cleaning, cooking, medication reminders, errands, and more.
---
Our Family Respite Services Help You Recharge While Still Providing Companionship Care For Your Loved One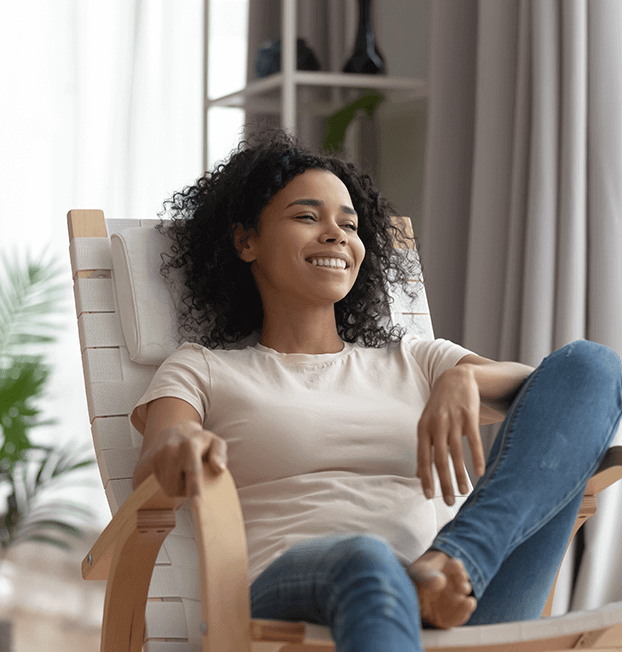 At ComForCare of San Fernando Valley, Ca, we understand the stress associated with being the primary caregiver to a loved one. Everyone needs a break every once in a while, and we are here to help. Our staff can provide short, medium, or long-term family respite, either 24 hours a day or at scheduled intervals. Let us be a caring friend to your loved one of any age so that you and your family can get me much-needed rest.
---
Are You a Caregiver Looking to Help Those in Need?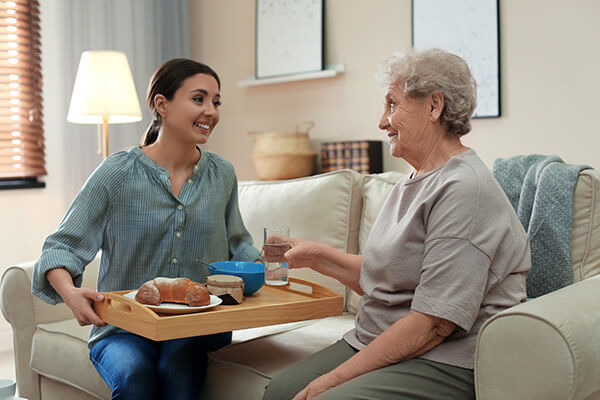 ComForCare of San Fernando Valley, CA, seeks talented and compassionate certified caregivers to help our growing list of clients live better and healthier lives. We provide a healthy work environment where you can grow in your career while receiving the best training our industry offers. Contact us today.
Whether your loved one needs assistance only a few hours a week or around-the-clock, our team is happy to help! Call (818) 714-2299 to learn more about the transition care services offered through ComForCare Home Care (San Fernando Valley, CA).