Personal Care in Sherman Oaks, Woodland Hills, Encino, and Northridge, CA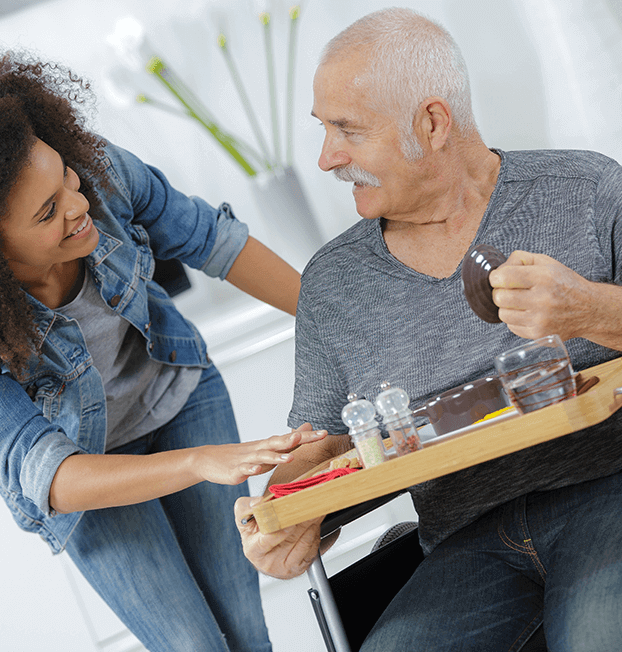 When seniors become incapable of doing the things we once found routine, it can be emotionally frustrating and physically exhausting for them. Asking for or accepting help with deeply personal responsibilities such as bathing or personal hygiene is often a humbling event.
At ComForCare of San Fernando Valley, we focus on growing trusting relationships with our clients. When there is an authentic and meaningful connection between caregiver and client, it is much easier to ask for help from a friend than seeking it from a stranger. Respecting a senior's emotional needs is critical to developing these relationships, and it is what allows our clients to live with the highest quality of life and personal dignity.
---
Helping Our Clients Maintain Their Independence
Our full range of personal care services helps clients manage their life on their terms and in their own homes. Our goal is to allow clients to remain as self-sufficient as possible while providing the right amount of care in any of the following activities:
Transportation
Medication reminders and monitoring
Light house cleaning
Transferring (physically moving clients)
Continence care
Toileting
Laundry
Communicating with family and health professionals
---
In-home Care Plans that are Individualized and Flexible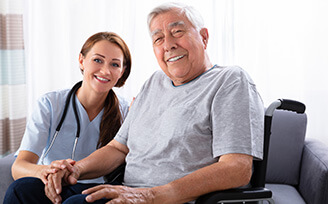 ComForCare of San Fernando Valley has created our in-home personal care services to meet our clients' ever-changing needs, whether they require temporary, part-time, or 24-hour support. We craft a personalized care plan for each client, including enough flexibility to adapt when conditions change. We ensure that dialogue between clients, medical professionals, and family members is continuous throughout a care plan regimen.
---
Comfortable Care In the Home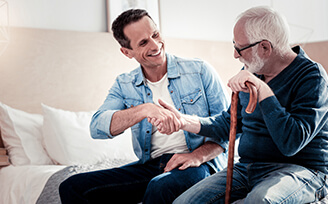 We dedicate ourselves to partnering with individuals and families to serve in times of necessity while ensuring that clients are in control and independent, where they feel most content. Our staff of caregivers embodies the highest levels of empathy, honesty, and understanding. We are passionate and dedicated to helping our neighbors in Sherman Oaks, Woodland Hills, Encino, and Northridge live the absolute best life possible.
---
Our Family Respite Services Help You Recharge While Still Providing Companionship Care For Your Loved One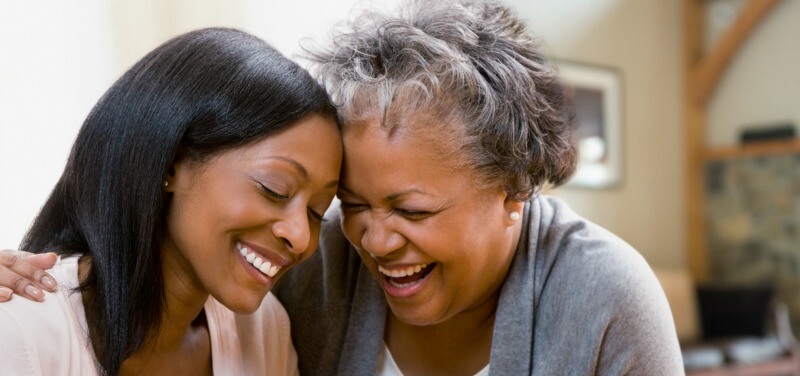 At ComForCare of San Fernando Valley, Ca, we understand the stress associated with being the primary caregiver to a loved one. Everyone needs a break every once in a while, and we are here to help. Our staff can provide short, medium, or long-term family respite, either 24 hours a day or at scheduled intervals. Let us be a caring friend to your loved one of any age so that you and your family can get me much-needed rest.
---
Are You a Caregiver Looking to Help Those in Need?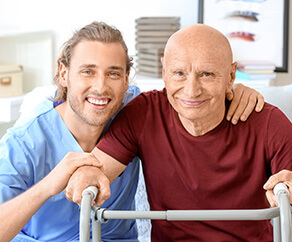 ComForCare of San Fernando Valley, CA, seeks talented and compassionate certified caregivers to help our growing list of clients live better and healthier lives. We provide a healthy work environment where you can grow in your career while receiving the best training our industry offers. Contact us today.
Whether your loved one needs assistance only a few hours a week or around-the-clock, our team is happy to help! Call (818) 714-2299 to learn more about the transition care services offered through ComForCare Home Care (San Fernando Valley, CA).