Professional Alzheimer's and Dementia Care Services in Bellevue Seattle, WA the Surrounding Areas
---
The DementiaWise® Difference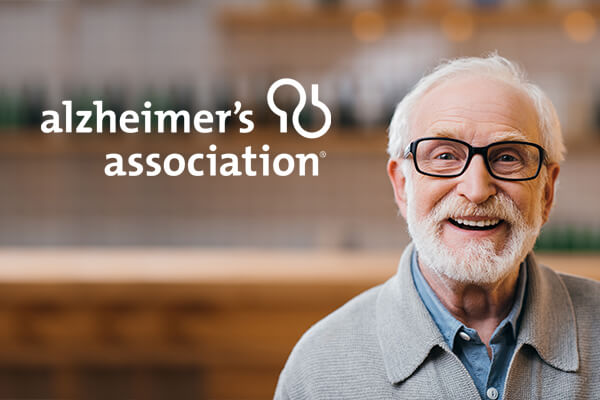 If your loved one is struggling to stay connected to who they once were, you need the support of someone who is trained to deliver customized dementia care. ComForCare Bellevue is a DementiaWise-certified office, which means our home care agency has met the high standards set by our corporate office for caregiver education and skills in dementia care.
---
DementiaWise® is endorsed by the Alzheimer's Association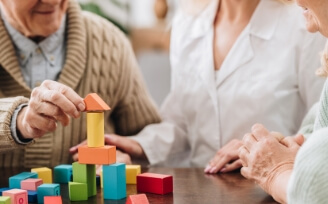 The ComForCare and At Your Side Home Care dementia curriculum, DementiaWise® has been reviewed by the Alzheimer's Association® and meets the Alzheimer's Association Dementia Care Practice Recommendations in certain topics as per the report issued on March 9, 2017. See report results.
We are very invested in helping persons with Alzheimer's, and other forms of dementia live a happy, healthy life by providing exceptional care and engaging activities. Persons with dementia may be struggling to stay connected mentally, while physical abilities decline. For this reason, we continue to research this area to keep ourselves and our caregivers trained and up to date on the best techniques and plans for dementia care. We share this information with our families as well and are happy to teach what we have learned. We take a holistic, naturopathic approach to dementia care, as well as a team approach, keeping family members and caregivers engaged.
Every one of our caregivers has received specialized dementia care training; therefore, we are able to to take the most effective approach, ensuring our caregivers meet your loved one's needs and preferences.
---
These are just some of the services we provide to help clients with their activities of daily living:
Bathing – Applying special caregiving techniques for easier, more cooperative bathing.
Dressing – Making dressing appropriately less of an issue by delicately reducing decision-making pressures.
Maximizing Independence – Working respectfully with clients to retain abilities still present.
Meaningful Activities – Increasing enjoyment and purpose to decrease boredom and difficult behavior, such as playing board games or listening to music.
Nutritious Meal Preparation – Adjusting offerings as appropriate to nutritional needs and personal preferences.
Safety Supervision – Providing supportive assistance to reduce falls and wandering.
Sensory Stimulation – Engaging clients through their senses to stimulate language use and memory.
Toileting and Continence Care – Using compassionate care strategies to maintain dignity and privacy.
---
Quality Care for Your Loved One
Your dementia trained caregiver will:
Implement best practices for dementia care

Bring awareness to challenging dementia behavior

Use redirection techniques

Deliver customized daily care

Engage in meaningful activities
---
Stay in the Comfort of Home!
With our dementia care services, clients in Seattle, WA and surrounding areas are able to live in the comfort and familiarity of their home while receiving a little help. The dementia care services we provide are designed to enhance quality of life by helping clients remain independent as long as possible and continue to participate in the activities they enjoy.
Call us anytime, we are available to help and answer questions 24 hours a day, 7 days a week, 365 days a year!
Whether your loved one needs assistance only a few hours a week or around-the-clock, our team is happy to help! Call (206) 347-3030 to learn more about the transition care services offered through ComForCare Home Care (Seattle Bellevue).