In-home Dementia Care Services in Southern Richmond, VA
---
Our mission is to help families and individuals in Southern Richmond, VA cope with the onset of dementia and help manage long-term effects. As individuals who have cared for our parents during their battles, dementia, we fully understand the impact it can have on individuals and their whole family.
---
Personalized Dementia Care Plans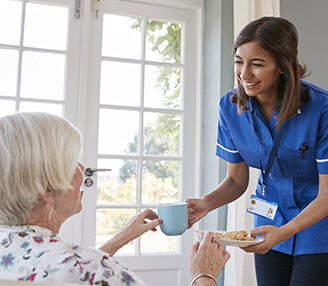 Symptoms of dementia are as unique as the individuals it affects. No two persons will experience the same thing, and a care plan needs to reflect that.
At ComForCare (Richmond South, VA), we take a one-on-one approach to dementia care and management to tailor a unique care program for your loved one. Our strategically crafted plans are structured to identify areas of focus, set goals, and build routines and mental exercise regiments that improve a patient's quality of life.
We partner with clients, their families, and their medical professionals to make the best decisions regarding ongoing care.
---
Providing the Care Your Loved One Deserves
We begin our dementia care services by conducting an initial in-home evaluation to start planing a care regiment. It includes working one-on-one with our clients to understand their specific needs fully. During this phase, we are attempting to understand, among other things:
Patient's ability for thought processing
Level of disorientation
Ability to cope with stresses
Personal care needs
Social and spiritual needs
Daily routines (meals, bathing, grooming)
After our initial evaluation, we will work with you and your loved one's other health care professionals to craft a detailed personalized care plan. Our plans are flexible and, through information gathered from closely monitoring the client's progress over time, can be altered to serve their needs as changes occur.
We also partner with family members to understand their needs regarding care for their loved ones.
---
Committed to Easing the Pain Caused by Dementia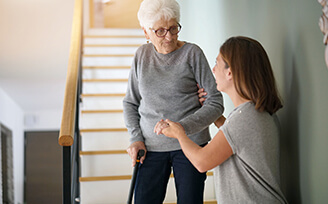 We know the emotions associated with watching someone suffering from dementia. We have helped hundreds of families and individuals, including our own, understand, manage, and improve the quality of their loved ones' lives. We believe that pairing expertly trained caregivers with personalized and compassionate care plans can help bring positive change to our friends and neighbors in our community.
Whether your loved one needs assistance only a few hours a week or around-the-clock, our team is happy to help! Call (804) 454-0137 to learn more about the transition care services offered through ComForCare Home Care (South Richmond, VA).