Compassionate, Personalized, One-on-One Caregiving
---
At ComForCare (Richmond South, VA), we believe that people need more than just basic care during the most challenging phases in life. That is why we strive to not only thoroughly understand our patients' physical needs, but their emotional and human needs as well. We build relationships with our clients and their families through communication, respectful and dignified caregiving, and understanding.
Whether your family requires short or long-term care, ComForCare can help. From daily personal care such as transportation and meal preparation to advanced dementia care services, and private duty nursing.
---
Personal Care Services in Southern Richmond, VA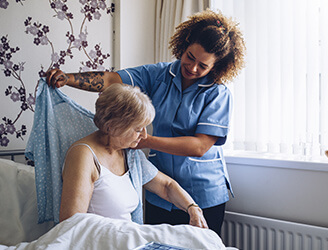 Our trained and certified professionals are here to help you and your family navigate the challenges associated with temporary or long term medical conditions. We understand that when daily tasks become difficult, a person's dignity can suffer. We are here to provide your loved one with the help they need while giving them the respect they deserve.
---
Dementia Care Services in Southern Richmond, VA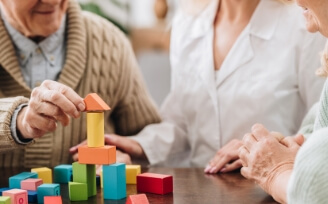 Our commitment to helping patients living with dementia stems from our own experience helping our family members struggling with this challenging condition. We understand first hand how dementia can disrupt daily life and even close relationships. If your loved one is coping with dementia, we can help by providing personal care services, memory exercises, and other activities that can significantly improve your loved one's quality of life.
---
Private Duty Nurse Services in Southern Richmond, VA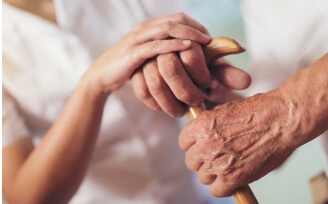 ComForCare (Richmond South, VA) provides short and long-term private-duty nursing services to assist clients with a wide range of medical needs. Whether you or a loved one needs support during a transfer of care or managing a chronic issue, our certified professionals are there to help. Our one-on-one approach to nursing helps keep our clients in control of their care. We communicate with clients and their family members at every decision point in a care plan, starting at an initial in-home assessment. This approach allows us to identify and address all needs in a respectful way that maintains our clients' dignity.
Whether your loved one needs assistance only a few hours a week or around-the-clock, our team is happy to help! Call (804) 454-0137 to learn more about the transition care services offered through ComForCare Home Care (South Richmond, VA).