Chronic Conditions and Disease Management Services with ComForCare
Prefer to Stay at Home? Most People Do!
---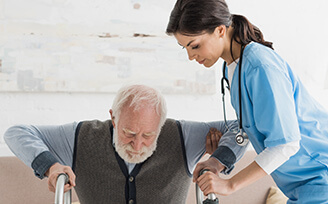 ComForCare of NW Pittsburgh cares for seniors, veterans, adults with disabilities, persons recovering from an accident, surgery, or illness, or anyone else who requires help in their home. Most people prefer to be in their own home for as long as possible, and we make that possible by bringing compassionate care to you.
Persons who are recovering don't have to be in a hospital, assisted living, or other facility. With services from ComForCare you can live at home.
Studies show that people can become depressed and anxious during a long term hospitalization, but will relax and recover more quickly when in the familiar surroundings of home. Allow your loved one to feel secure and comfortable by calling on a reputable home care company like ComForCare. You can rely on us to care for your loved one, and bring peace of mind to your whole family.
We provide care for anyone requiring on going, short term, or long term care for any illness or condition, including:
Diabetes
Chronic obstructive pulmonary disease (COPD)
Dementia and Alzheimer's
Stroke
High blood pressure (HBP)
Arthritis
Chronic heart failure (CHF)
The ComForCare One-On-One Care Difference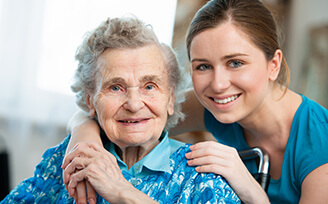 ComForCare will assign a personal caregiver or team of caregivers for whom the priority is your family member's well-being. As you know this is different from institutions, where a person would be one of many residents. What this means for your family is that you don't need to worry about things like overcrowding or understaffing, as your loved one is always getting direct attention and care. Your loved one's health and well-being are the focus and only focus of our caregiver; they will receive the attention they deserve, with our undivided attention. That is the ComForCare difference.
Here are a few of the dozens of home care services we offer:
Light housekeeping
Help with hygiene needs
Toileting and bathing assistance
Incontinence care
Meal preparation according to physician recommendations
Transportation assistance
We serve all of NW Pittsburgh, PA., including Sewickley, Warrendale, Bradford Woods, Mars, Valencia, and Wexford, PA. We provide 24/7 care and all our services are available 365 days a year. Let us know how we can help your family.
Whether your loved one needs assistance only a few hours a week or around-the-clock, our team is happy to help! Call (724) 759-7674 to learn more about the transition care services offered through ComForCare Home Care (NW Pittsburgh).