Compassionate In-home Dementia Care in Portland West, OR
---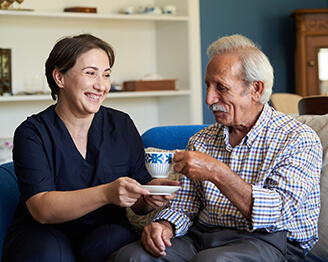 Watching a family member suffer from Dementia can be a terrifying and confusing experience. You have questions and need them answered by professionals with the expertise that can help. The specially trained Dementia caregivers at ComForCare (Portland West, OR) are here to help you and your loved one navigate the uncertain road ahead.
We strive to make personal connections with our clients on their journeys, learning about each other as we go. We are passionate about helping people stay engaged in the activities they enjoy for as long as possible.
---
Dementia Care That Helps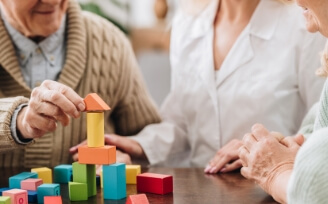 ComForCare (Portland West, OR) is a DementiaWise© certified, which means our home care agency has met the highest standards of our corporate office for caregiver education and skills training in dementia care. We are experts in recognizing Dementia behavior triggers and applying techniques that can reduce or prevent future occurrences.
Our caregivers are here to manage our client's needs and help families understand and cope with the behavior changes in their loved ones. We are here to help answer the questions you have and provide the support you need.
---
Our Dementia Caregivers Can Provide:
Grooming and hair care
Bathing and hygiene
Assistance in choosing clothing and dressing
Incontinence care
Meal planning and preparation
Social interaction and companionship
Maximizing independence
Transportation and help running errands
Safety supervision
Memory Screening
---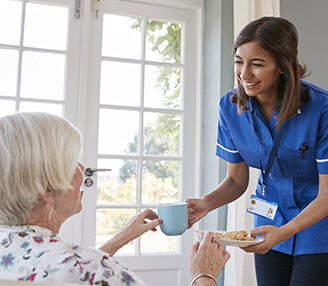 Early discovery of Alzheimer's disease or other varieties of Dementia is a crucial step in improving the quality of life for individuals with the disease and their families and caregivers. But not all memory problems are caused by Alzheimer's, and some memory problems can even be treated.
If you think you are at risk due to a family history of Alzheimer's disease or a related illness, contact us today for a memory screening assessment. While it will not be able to diagnose specific issues, it will help you understand if further evaluations may be needed.
Whether your loved one needs assistance only a few hours a week or around-the-clock, our team is happy to help! Call (971) 801-7606 to learn more about the transition care services offered through ComForCare Home Care (Portland West, OR).