Professional In Home Care Services in Wilson, North Carolina and the Surrounding Areas
---
There is no place like your home!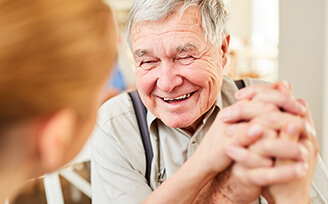 While assisted living facilities and senior communities are an option these days, the majority of people needing care want to remain in the comfort of their home. Keeping one's independence while surrounded by family, friends, and pets is most people's preference. Studies show that people are happier and less prone to depression when they are in their own familiar environment.
---
Non-medical in-home care services in Wilson, NC
Excellent care and services offered through ComForCare Wilson include:
Dementia and Alzheimer's care
Parkinson's care
One time, short term, & long term care
24 hour, 7 day a week care
Patient-centered care
Family respite
Safety supervision
Meal preparation and planning
Light housekeeping and laundry
Medication reminders
Companionship
Bathing and toilet aid
Choosing clothing and dressing
Grooming and hygiene help
Transportation assistance
Errands and appointment assistance
---
Safety Supervision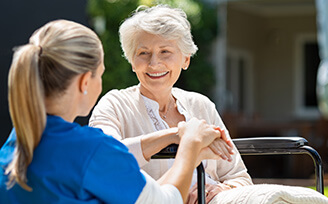 When you have a caregiver in your home, safety is a main focus. We conduct safety checks upon our first visit, and are constantly on watch every time thereafter, monitoring for slippery floors, loose rugs, misplaced chemical products, and other hazards. When caregivers are with you or your loved one, you are in good hands.
---
Medication Reminders
Trained caregivers work with client-specific medication profiles to ensure that all medication is taken as prescribed. We help monitor medications and prescriptions, because missing a dose or taking a double dose can be life threatening. Your health and safety are our top priority.
---
Special attention to the Caregiver / Client relationship
Our commitment to quality care begins with our compassionate and proactive approach to care. All of our caregivers are trained to work with client-specific conditions and encourage independence with self-care. To help ensure we only hire the most qualified caregivers, ComForCare has a 10-step hiring process in place.
In order to develop strong, trusting relationships, we do our best to match caregivers to clients based on interests, experiences, and personalities. Not only will your loved one receive the best care possible, but they will be matched with a caregiver that truly understands them and may even share similar interests.
---
Family Respite
It's important for family caregivers to take the necessary time to care for themselves. Whether it's for a few hours a week or daily, family caregivers need temporary relief and we can provide outstanding care and peace of mind. We can be there for your family member overnight, or for a week. You may want to get away and take a well deserved vacation.
---
Innovative Programs for Individuals with Dementia
Our DementiaWise® program engages and enhances the lives of the individuals with dementia while providing support and education for the family. ComForCare has a variety of videos and resources available to help educate family members on dementia and best ways to care for a loved one with dementia. Music, games, conversation, as well as other activities can have a positive impact on persons with dementia.
At ComForCare, our support is available as little as a few hours a week or up to 24 hours a day, seven days a week. Whatever you need, we are here for you. Our responsive team is waiting to answer any question you may have, and our caregivers are available to provide quality care.
Whether your loved one needs assistance only a few hours a week or around-the-clock, our team is happy to help! Call (252) 243-4020 to learn more about the transition care services offered through ComForCare Home Care (Wilson, NC).