Professional Dementia Care Services in Greenville, NC and the Surrounding Regions
---
Caregivers trained in Alzheimer's disease and dementia care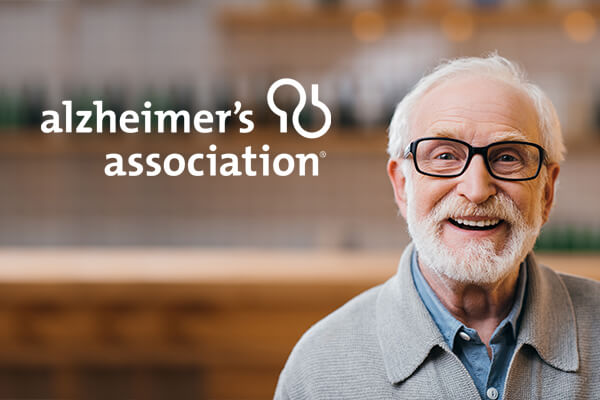 When your loved one is diagnosed with Alzheimer's disease or another type of dementia, it is a difficult time for the whole family. Your first thoughts will be in finding the best possible care for them, and you need to feel comfortable with the care they receive. That's where ComForCare can help.
---
ComForCare dementia curriculum, DementiaWise®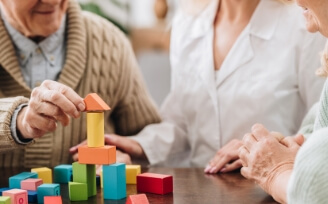 ComForCare Home Care in Greenville, North Carolina is a DementiaWise®-certified office, which means we have met the high standards of our corporate office for caregiver education and skills training in dementia care.
The ComForCare dementia curriculum, DementiaWise®, has been reviewed by the Alzheimer's Association® and meets the Alzheimer's Association Dementia Care Practice Recommendations in certain topics as per the report issued on March 9, 2017. See report results here. And our commitment was renewed again in October 2019.
ComForCare Greenville can enable your loved one to have better days through specialized dementia care services and highly qualified caregivers. Our caregivers are trained to look out for behavioral triggers, which may prevent or reduce any challenging dementia behaviors.
---
Dementia care services provided by our caregivers include:
Social interaction and companionship
Personal hygiene and incontinence care
Medication reminders and safety supervision
Meal preparation and planning
Cognitive and sensory stimulation
Daily routines
Maximizing independence
Meaningful activities
---
Meaningful Activities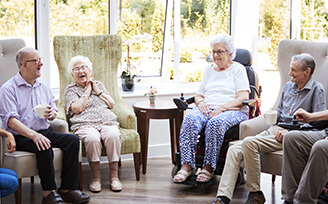 Meaningful Activities are customized based on each client's interests, hobbies, skills, and abilities. These activities can include word games, card and board games, community outings, art, music and sensory stimulation.
If your loved one is struggling to stay connected to who they once were, you need the support of someone who is trained to deliver customized dementia care. Our caregivers help to maximize independence and quality of life for our clients, all while providing the same caring attention that a family member would. We offer the helping hand your loved one needs, so they can continue to live life in the comfort and familiar surroundings of their home.
---
Flexible schedules and times
Dementia care services can help with as much or as little home care as your loved one needs through all stages of Alzheimer's or other forms of dementia. We offer 24/7 care, overnight and including holidays. It is important for family members to take breaks to rest, recharge, run errands, or even take a well deserved vacation.
Call us 24/7 for more information about dementia care services through ComForCare Home Care in Greenville, North Carolina and the surrounding areas.
Whether your loved one needs assistance only a few hours a week or around-the-clock, our team is happy to help! Call (252) 830-4020 to learn more about the transition care services offered through ComForCare Home Care (Greenville, NC).