The Compassion and Expertise In-Home Care Providers that Your Loved One Requires
---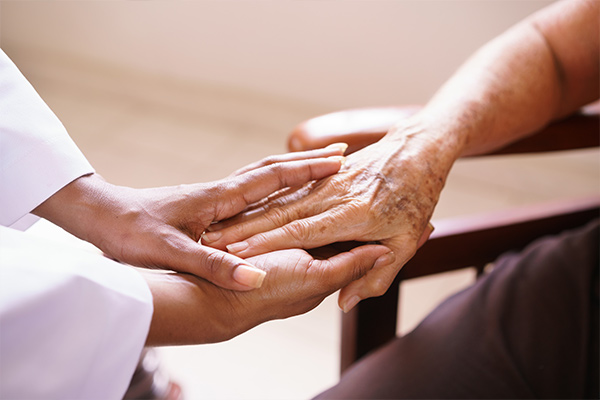 When Kelly and Bill returned to their native Michigan after 12 years in New York and New Jersey, they knew that they wanted to make a change in their lives that would positively impact their community. When they discovered an opportunity in a ComForCare franchisee, they knew they had found the perfect match.
Both Kelly and Bill spent their formative years with the seniors. As a young girl, Kelly visited nursing homes with her church group, spending time with the residents, singing songs, and making them smile. After his mother passed away from Cancer, Bill was raised by his grandparents. It was an experience that had a profound and lasting effect on him. These events showed Kelly and Bill how important it is to give back to those who have given so much to others. When the couple learned of ComForCare and its unique approach to elder care, they knew they had found the opportunity to do just that.
From their past experience, Kelly and Bill knew the impact of keeping families connected has on long-term health. The shared stories and the memories created have a lasting effect on family members and their senior loved ones. Both saw compassionate in-home care as the logical and humane way to provide meaningful and effective care to older generations.
But it wasn't just the concept of allowing clients to enjoy the comfort of their own home while being cared for by professional medical experts that drew them to the ComForCare family. Informed by Bill's previous executive-level experience as Chief of Staff at Siemen's Healthcare, they saw real value in the support system ComForCare provides, from industry-recognized Dementia care programs to the "back office" support they offer. They knew that through a partnership with ComForCare, they would have the help they needed to focus on the critical things, like finding the perfect caregivers and building partnerships with health care providers to add real value to the in-home care experience.
---
Academic Credentials & Memberships
Kelly:
Bachelor's degree in elementary education from Western Michigan University
Master's degree in elementary education from Marygrove College
Human resources certificate (in progress) from Washtenaw Community College
Bill:
Bachelor's degree in physics and applied mathematics from Western Michigan University
Master's degree in paper and printing science and engineering from Western Michigan University
Master's degree in business administration from the University of Michigan
Whether your loved one needs assistance only a few hours a week or around-the-clock, our team is happy to help! Call (734) 739-2273 to learn more about the transition care services offered through ComForCare Home Care (Washtenaw, MI).