ComForCare's Personal Care Services are Personalized, For You
---
Because no two people are the same!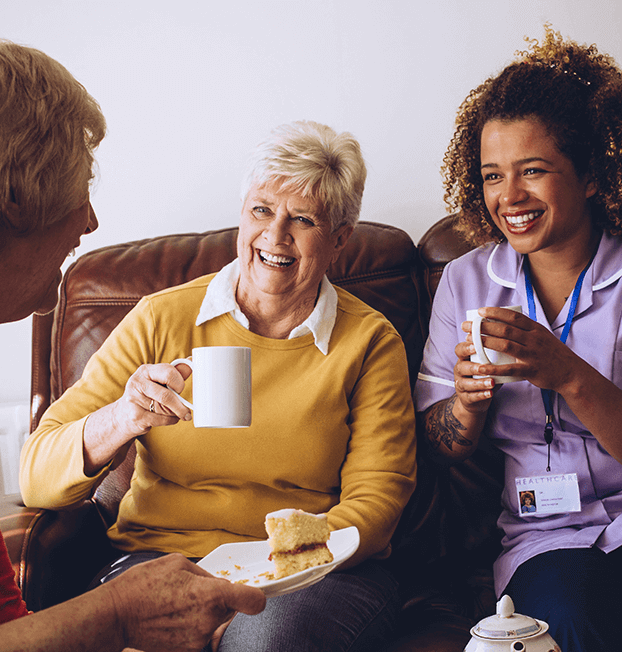 We provide assistance for seniors, persons with disabilities or special needs, persons recovering from illness or surgery, and veterans. It can be uncomfortable for a person to receive personal care services; our caregivers are trained in ways to be discreet and to make people feel comfortable.
We are considerate always, and want each person to know that their dignity is respected. Everyone needs a little help at times and we make it easy to ask for help.
We offer our personal care services to anyone living in Fishers, Castleton, Keystone, Lawrence, Traders Point, North Metro Indianapolis and the surrounding area. Our goal is to provide the highest quality personal care in the comfort of home, and give our clients and patients the care they need while improving their overall quality of life.
---
Senior Personal Care Assistance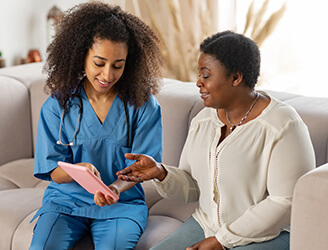 We understand that as seniors age, daily tasks such as personal care may become more difficult. Seniors often find that activities which were once simple and routine now require more effort and energy to complete. Some seniors may face physical or mental issues that further interfere with the ability to perform these daily personal care tasks. Our caregivers understand that this is a natural effect of aging. We're here to provide seniors and their families with the care and support needed to maintain consistent self-care.
---
ComForcare offers assistance with senior personal care tasks and assistance for all needing help with:
Hygiene, such as bathing, grooming, getting dressed, and hair styling
Help with toileting and incontinence care
Medication reminders to ensure that medication schedules are maintained
Assistance with light exercise to preserve and improve physical abilities
Help with mobility and ambulation, such as walking and climbing steps
Assistance planning daily schedules and scheduling appointments
---
Skilled Care Services Available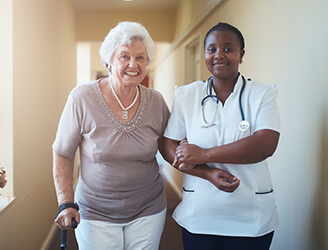 We are one of the few in-home care agencies in the Indianapolis and Lawrence areas of Indiana that have received a home health agency (HHA) license. This licensure allows us to provide skilled care services to our patients. Skilled care includes services such as physical therapy, occupational therapy, and skilled nursing care. By being able to provide this specialized care, patients with special care needs have a greater ability to receive in-home senior personal care without the need to be admitted into a facility such as a nursing home.
---
Personal Care for our Alzheimer's and Dementia Clients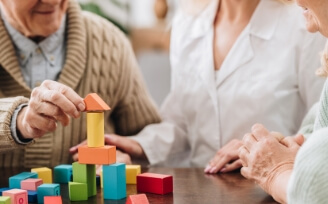 Alzheimer's and other forms of dementia can have tolling effects on seniors and their families. We provide special training for our staff who manage the personal care needs of dementia patients. Care plans incorporate special activities geared toward stimulating the patient's memory, communication, and cognitive abilities. Family members often wish to provide hands-on care to their loved ones, however, this becomes overwhelming, especially for those who have their own full schedules to manage. It can also be uncomfortable for your loved one to receive personal care services from a family member; our caregivers are trained to take care in discretion and ways to make them comfortable.
---
It's okay to ask for help!
At ComForCare, we believe that it's okay to ask for help. This helps to preserve the health of our patients while ensuring a positive quality of life. The care needed may be short term, long term, or ongoing. We are flexible with scheduling, and adapting to changing needs, and all our services are available 24 hours a day, seven days a week, including holidays.
Whether your loved one needs assistance only a few hours a week or around-the-clock, our team is happy to help! Call (317) 575-3983 to learn more about the transition care services offered through ComForCare Home Care (North Metro Indianapolis, IN).